My goodness it seems like winter really hit this week. Nor does it help that I spent the last week in sunny LA soaking up plenty of rays in 70 degree weather. My first warm Christmas and this girl wasn't complaining one bit (but really how could I since I spent a glorious week with my sister and her amazing family?!).
However, coming back to 30 degree weather and possible snow showers has put me right back into a frigid winter mindset. What is one of my favorite ways to endure the cold weather? Warm soup, chili, or curry of course! Really, I could live on variations of soup all winter long. It's one of my favorite things ever!
When I stumbled across this recipe in a local paper (of all places) I couldn't wait to make it. Nor did it disappoint. It brings another two of my favorites together: Thai food and butternut squash. Not sure you like the sound of that? Well I brought it to work for my lunch and just by heating it up I think I hooked everyone with the smell. It smells heavenly and tastes even better. I highly recommend just giving it a shot! It's so delicious (and really is quite nutritious).
Thai Red Curry with Butternut Squash and Chickpeas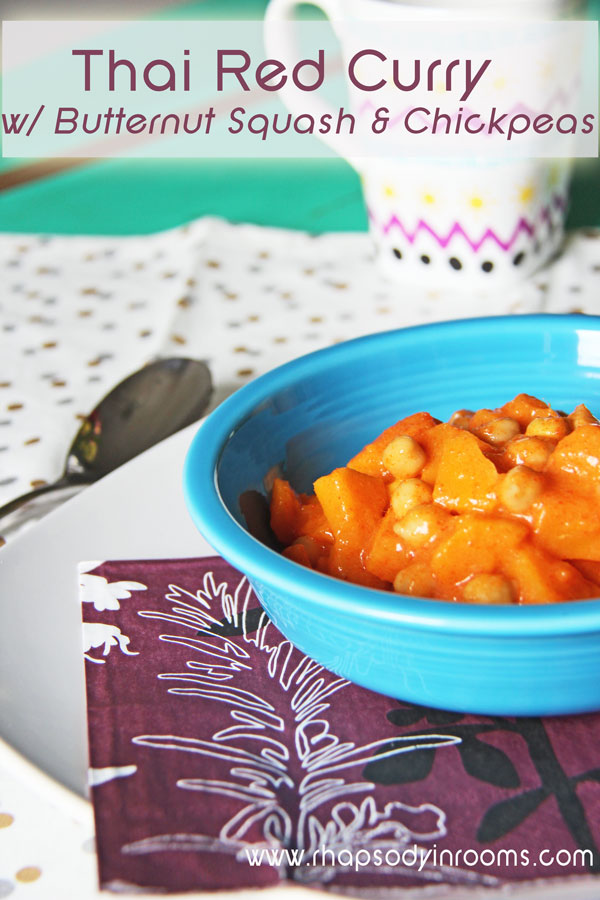 Ingredients
1 small butternut squash, peeled and cubed
2 tablespoons of oil
1/3 cup of Thai red curry paste (easily found in most grocery stores)
15 oz. can of chickpeas
13 oz. can of coconut milk (I use the light version)
Directions
Heat a pot over medium-high heat. Add oil, then add the curry paste and stir for one minute, until fragrant.
Add the squash and stir to coat with curry paste. Stir in chickpeas.
Add the coconut milk and 3/4 cup of water and bring to simmer.
Reduce heat to medium-low, cover, and gently simmer for about 10 minutes, or until the squash begins to soften.
Uncover pot and simmer, stirring occasionally, for 20 minutes or until the squash is tender but not falling apart and the sauce has reduced slightly.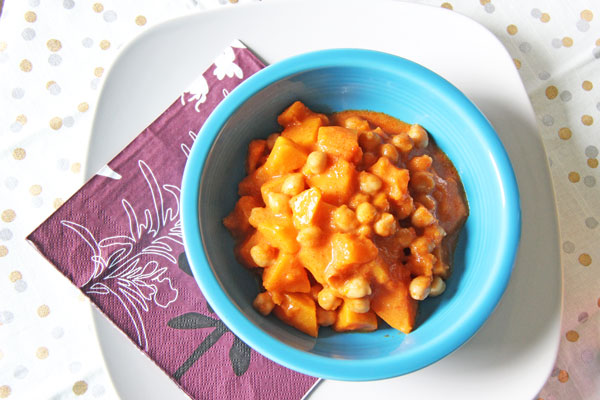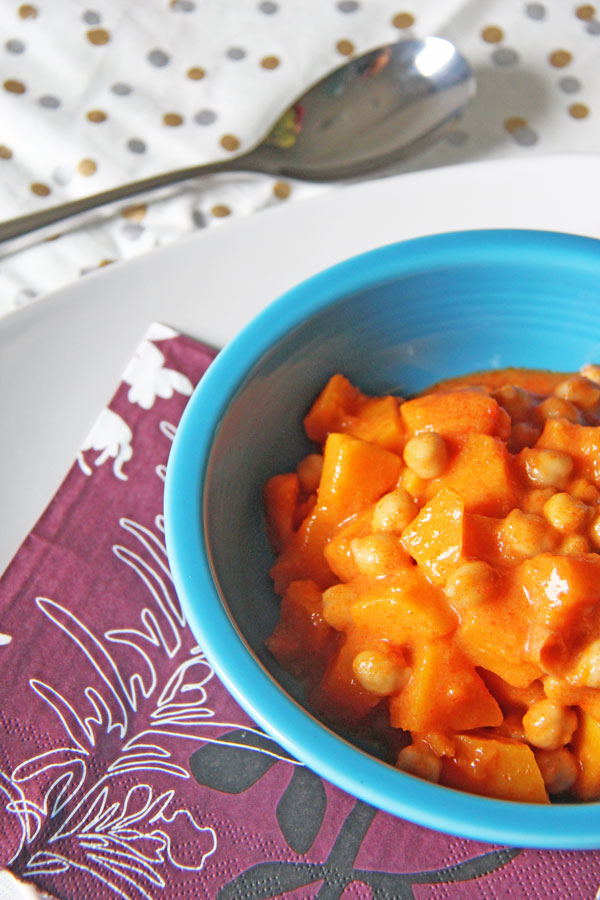 There you have it! The hardest part is peeling and cubing the squash (why are they so hard?!) but the rest is just adding a bunch of ingredients into a pot. This sounds like the perfect dish for a cozy New Years weekend – plus a healthy and filling meal to jump start a healthy new year!