The day of hearts, love, and CANDY (candy, candy, candy) is coming up in a few short days. While this is not a holiday that I regularly go all out for, I've teamed with Hometalk to round-up some simple and festive DIY projects you can do to make your home a little more fun for Valentine's Day.
So grab your anticipatory candy whilst you peruse these delightful Valentine's Day DIY projects. I tried to pick more simple, modern Valentine's Day projects since I'm not a pink and frills girl myself (I'm more a teal and glitter girl — cause that's so much less girly?!). Hope you find some inspiration in there that you can bring to your home too!
You can click the image above or follow this link to see my board that has all 31 projects for you to browse. I also wanted to pick out some of my super favs here too. Read on my friends. Read on!
I love this idea of adding a message to a globe! Use removable vinyl to make it easy to change the message.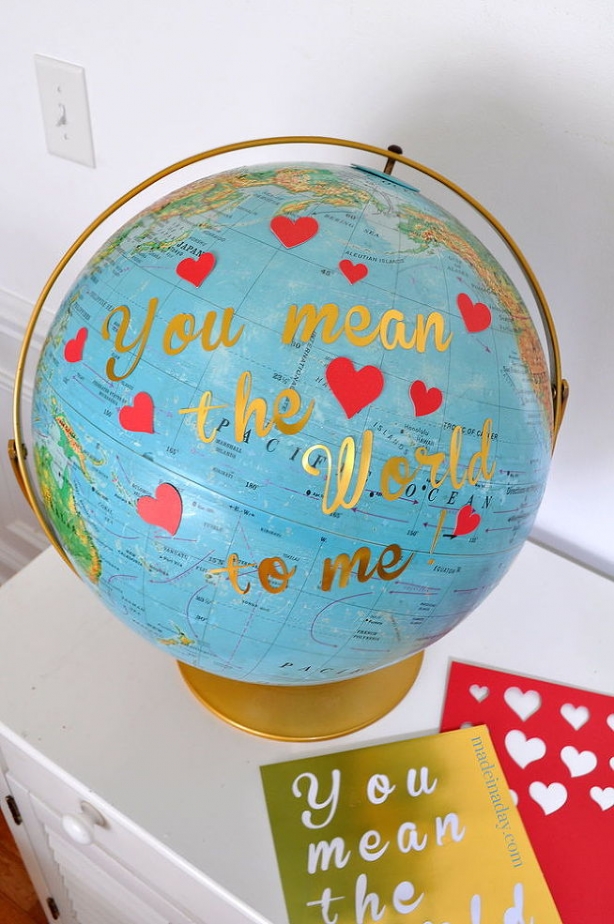 This is another fun and inexpensive project you can customize with any pattern and color. White napkins and fabric markers combine to make adorable Valentine's Day napkins!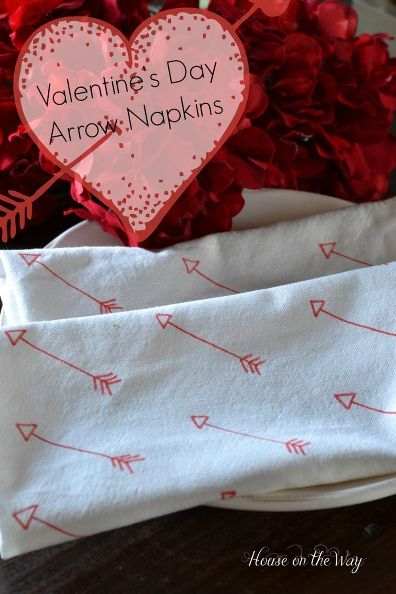 How cute are these recycled poppers? Such a fun idea!
Okay, this mantel is an explosion of color and frills, which is usually not my style, but I am digging this! So bright and fun – and hey – why not?!

This wooden sign brings such a warmth  – to a room or your heart.

Can I just say CANDY BAR!?

Lastly, here is one of my favorite Valentine's Day projects that I did using chalkboard scrapbook paper to make a runner!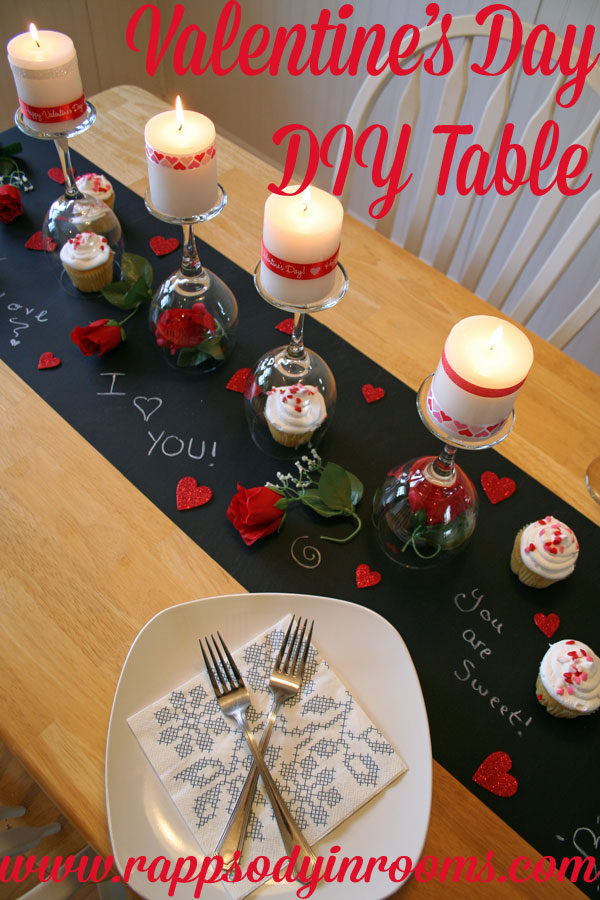 There are so many other good ones in that round-up so go on and check them all out!
PS – I'd love to hear any great Valentine's Day stories you have! Let's cheer everyone up with a little love, huh? I'll start!
My friend from college who just got back from a couple months in India offered to come down and spend the V-Day weekend (plus a few more days) with me! Sometimes all a girl needs is her best friends.
Love comes in all different forms no matter if it's a man, woman, mom, dad, sister, brother, dog, best friend, stranger with a kind face and caring heart, or a sweet thought that makes you feel filled up full with love.
The most important part of love? Loving yourself. So even if you don't think you have anyone loving you, know you always  have you…and that's pretty awesome.