It's pretty much my favorite time of the month as I am back atcha with another Stitch Fix review! This is my fifth, and I'm still loving it so much. Some boxes are better than others but they are still so fun to receive and help me boost my fashion sense and try new things.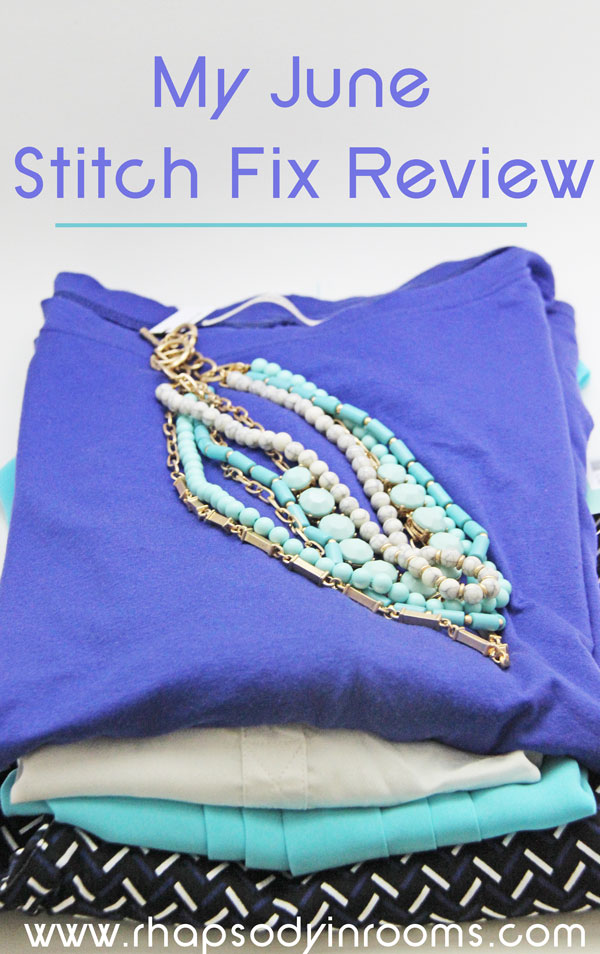 Stitch Fix is a personal stylist company that hand picks 5 items based on your style and size. You get assigned your own stylist, and she gets to know your style based on your Pinterest fashion board, style profile you fill out online, and feedback you leave on your previous fixes. In turn she hand picks out pieces she think will make you look – and feel – great and sends them to you along with styling advice and a personal note. Love that part so much!
I was pretty 50/50 on this box, but still had fun trying on every single piece (many times)!
41 Hawthorn Queensland Dolman Jersey Top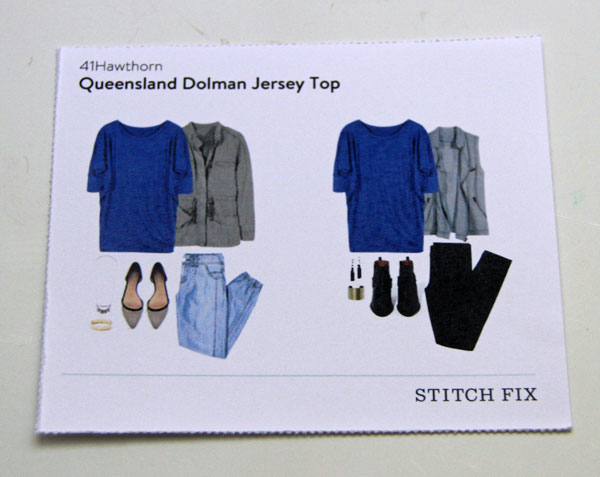 This was my favorite immediately!! I loved the color, the dolman fit (I've always liked the look but never found the perfect fit for me), and the oh-so soft material.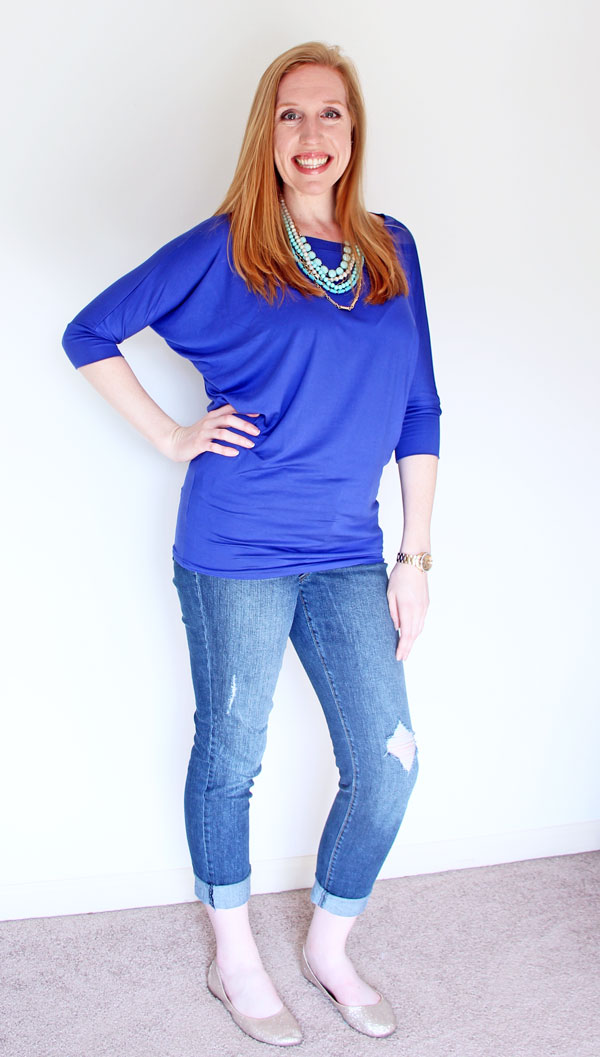 I tried it with my worn jeans first, per the stylist card. Loved  this look so much!

Then I decided I need to "summer" it up, so I paired it with shorts. I actually ended up wearing it all day Saturday was it was cooler (!!!) this weekend.
Totally kept! 🙂
Margaret M Emer Printed Straight Leg Pant

The only thing I asked for this fix was some summer pants. Boy, are these fun pants. Quite the pattern! Since they are such a striking pattern I tried them with a couple of my summer shirts.



I'm still working on how to pair them with tops – I think some of these are hits and misses. My only pause in keeping these  pants was the pattern and how much I would actually be able to wear them with what I had in my closet.
The fit was great though! So soft and stretchy – perfect for summer!
Returned (just barely)
41 Hawthorn Filbert 3/4 Sleeve Popover Blouse

This is probably my least favorite thing I've ever gotten from Stitch Fix. It's just not my style. I don't like front pockets, the sleeves are weird, and the fit wasn't there. Plus, it was not very stretchy and pretty see through.


I paired it here with some shorts to try to make a fun summer outfit. You can kind of tell I'm not digging this shirt in the pictures. I just wanted to get out of it!
The one redeeming factor were the pretty shell-like buttons though. That was a nice touch.
Returned
41 Hawthorn Breyson Pleated Tab-Sleeve Blouse

This color was beautiful. However, the material and billow-y blouse were not my favorite. It didn't flatter my figure very much and I didn't think the material of the shirt was very comfortable. Plus, it's summer! These were tough shirts to get for the blazing hot I'm experiencing right now!


I did pair it with shorts to try to make it more summer-like. I could definitely see this as a nice summer evening outfit.
Returned
Bay to Baubles Santana Layered Beaded Necklace

You may have noticed me wearing this in a lot of the photos above. I actually really liked the necklace, but with the things I was keeping and how the price worked out, it just wasn't worth it. Plus, I already have a similar one. It sure did add a lot to the outfits though!
Returned
What do you think? Did I keep the right ones? Anything you would have kept/returned?!
Also, if you are interested in signing up for Stitch Fix, I would love if you would sign-up using my referral link.
Want to see more? Check out my other reviews!
My February 2015 Stitch Fix Review
My March 2015 Stitch Fix Review
My April 2015 Stitch Fix Review