I've recently talked a lot about purging. Purging, purging, purging feels so good and freeing! Getting rid of all that excess so you feel light and bright. However, whenever all that excess is gone, sometimes you are just left with a pile (albeit a smaller one) of the leftover stuff.
Therefore, the sensical next step after purging is organizing! Just so happens to be one of my favorite things to do! And that, my friends, brings me to the laundry room.
This is the last time you saw the laundry room in all of its just-moved-in-glory when I had put a bunch of stuff in there and on the shelves.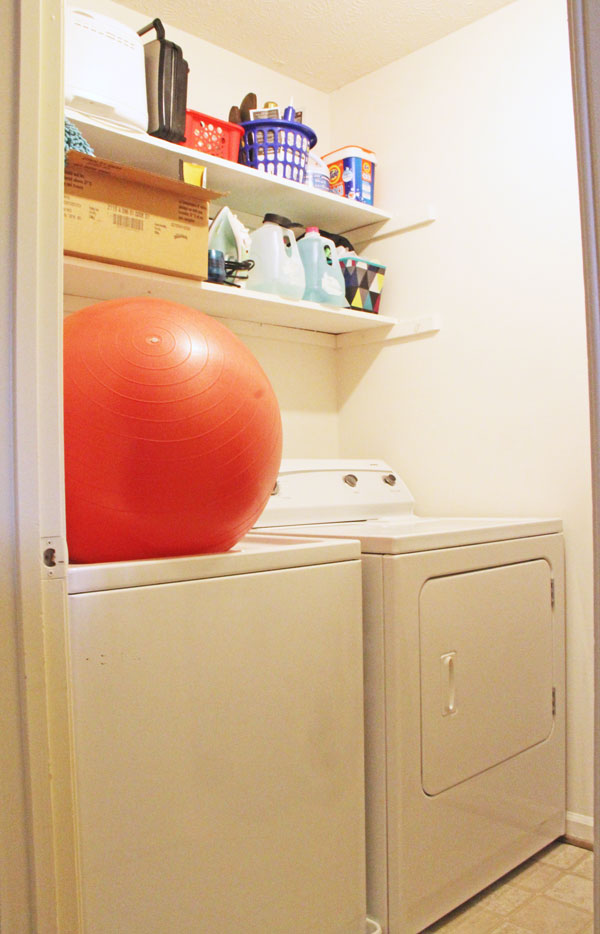 Not too bad, and what else would you expect for someone who had just moved in?! Well, fast forward many months later, and unfortunately, it had just gotten worse. It became extra kitchen surplus area and the dryer had become extra storage space. Not good, not good.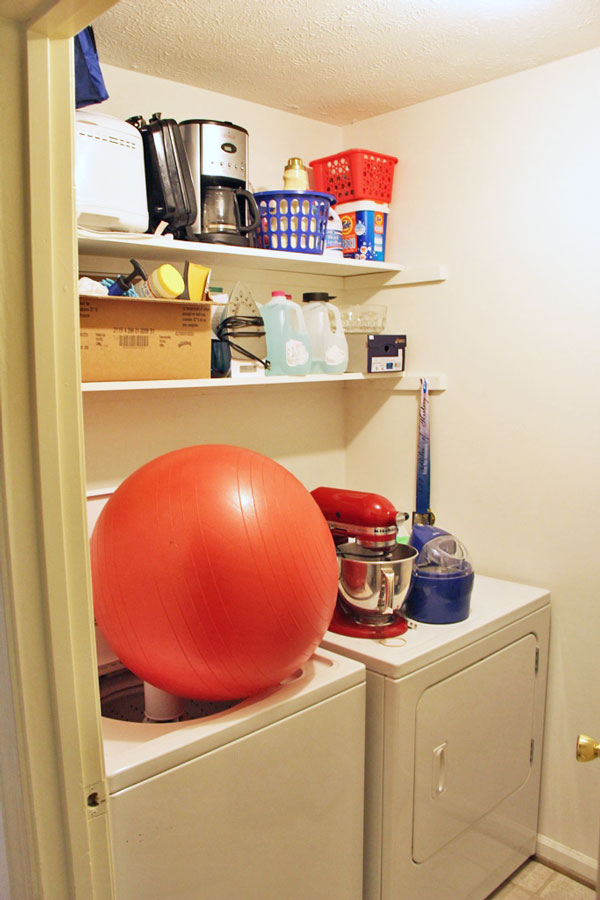 It was time to take it back square one and clear everything out (and make the living room a chaotic mess for an afternoon).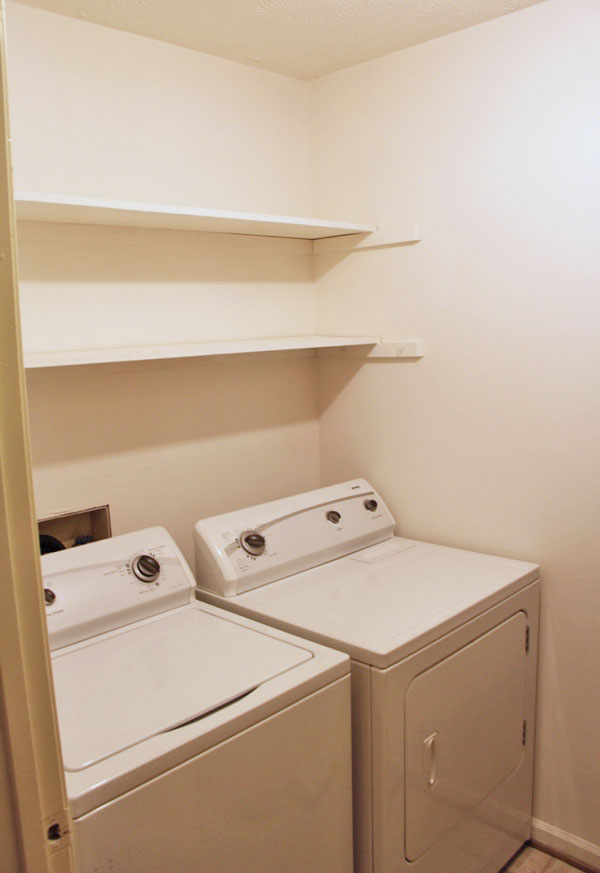 After it was all cleared out, I was ready to purge and get rid of some random stuff that had been hiding in there since November. I grabbed fun green containers from the Dollar Tree, organized like things together, and put it all back together in a beautiful green container puzzle.

Is it the most beautiful thing I've ever done? No, but it sure is functional with pretty pops of color!

I was also able to add some hanging baskets and ice buckets (because it can hold things and now has its own place!) that are for future storage. Don't you love when you can organize and build in space for extra stuff? Because unfortunately we know that's inevitable (try as we may).


I also added a fun little line of washi tape on the edge of the shelves to tie in the green and make it a little fun.
I think I also want to bring in some artwork because darn it, I have a small space so I want to beautify every inch of it, even the laundry room! So artwork may be coming soon to a laundry room near you – or I guess me.
Now, as a fun little finale with a before and after:

Pssst….I'm actually in the process of actually putting holes in my wall and putting up real artwork elsewhere in my apartment, and I am SO excited. Can't wait to share that with you too! Artwork really feeds the soul with its beauty, imagination, and the places it can take you. I sometimes catch myself staring at it and being transported.