A few weeks ago I decided I needed to get out of town and quite literally invited myself to one of my friend's house in Virginia Beach for the weekend. Thankfully, I have the best friends ever, and we had a good laugh when I got there as we discussed how I had invited myself. Friends understand. 🙂
Although I went to the Virginia Beach area, my bathing suit stayed in my suitcase. Instead I saw the inside of a craft store for a while, watched a lot of movies, ate way too much dessert, and had an all around good time.
Being the crazy kids that we are, we thought a good time for Saturday meant going to the craft store and making wreaths. And it was quite the good time! 🙂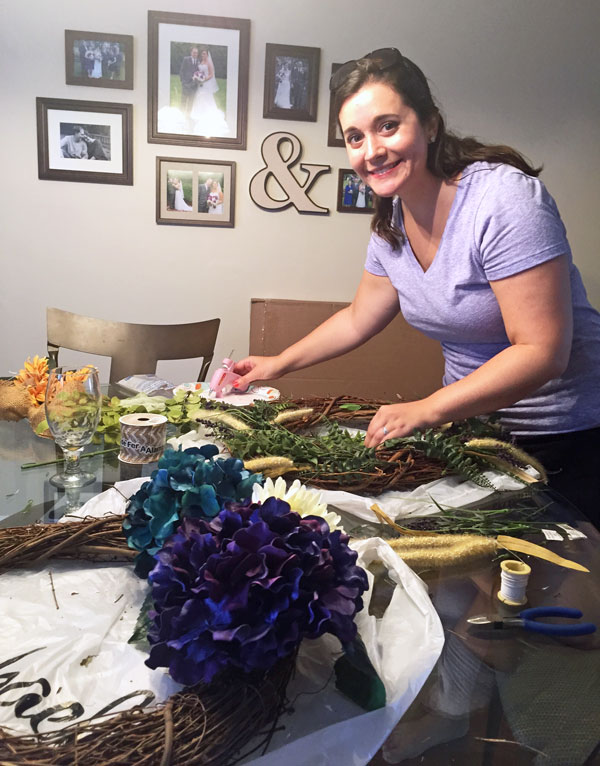 I wanted to make a fall wreath, but don't love the traditional fall colors for my decor. You don't see much red or orange in this blue and green household. I decided to embrace that and make something that I love and is true to me. I decided to buy a few flowers in jewel tones as my nod towards fall.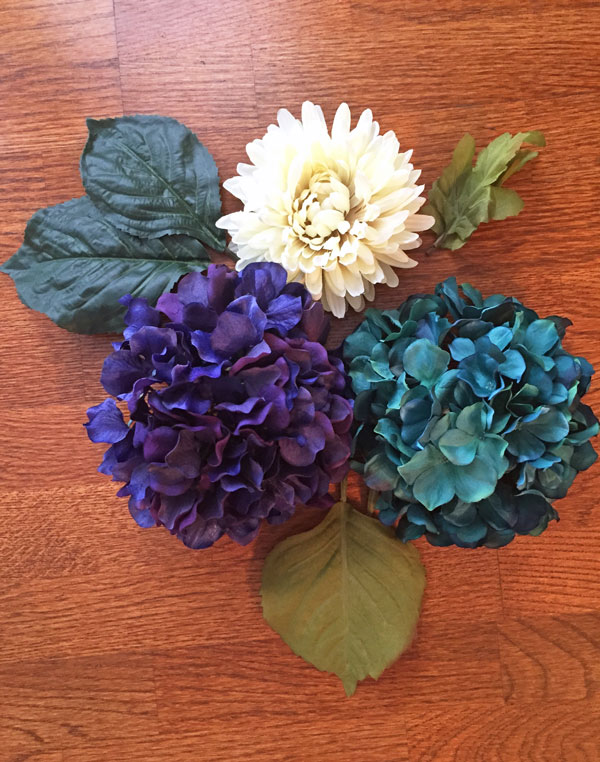 All-in-all I kept my wreath pretty simple – which is how I like them these days.
I positioned the three flowers (three is always a good idea) at around the 3 -5 position as the clock hands go.
Then after LOTS AND LOTS of playing around with the ribbon (oh my, over an hour of trial and error with a quick break of laying on the floor, because, well that's just what I do) I decided to do a simple ribbon. [Remember my fight with ribbon on my Christmas glitter wreath?!]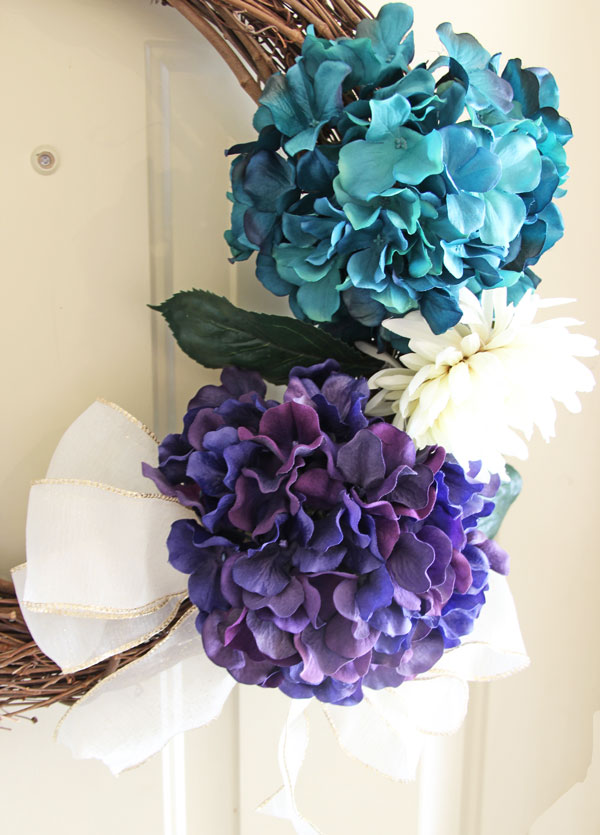 We both wanted to put our monogram on the wreath but couldn't find any letters that we liked. Oh well, they still stand alone. The letters can always be added later.
Here we are with our finished products.


Here it is on my front door!


I love wreaths as an apartment dweller since there isn't much I can  do to the exterior of my home. Boy, would I love to paint that door (what a nondescript color, right?) but alas, they all need to stay cohesively blah. So up goes a wreath all year round!

PS – You can check out my wreath Pinterest board where I gathered a lot of wreath ideas to inspire me for this wreath making session.