This is the year I proclaimed "the year of less stuff". More stuff going out than coming in – that was the goal. It's been fairly easy to maintain that all year, but come Christmas time it gets a little more challenging: the extra decorations, the gift giving, the gift receiving. All at once you have an influx of stuff you need to fit into the same defined space.
It can definitely be a challenge and overwhelming at times, but thankfully, my family and I are all in similar situations where we are over the stuff. Plus, most of live in smallish spaces (or are minimalists – good job Jackie) and just don't want/need more stuff. This Christmas we were able to band together to do simpler Christmases.
Yet, even with agreeing to go simple this year, you still want to give gifts that are meaningful, thoughtful, and fun! That's why I thought this year was the perfect year to give a couple of personalized photo gifts from Minted.
In October my sister, mom, and I were able to all get together and go visit my grandparents and uncle in Connecticut. This hasn't happened in SUCH a long time so it was fun to take a picture of the occurrence.
I know my grandparents love getting pictures, so I thought this was the perfect opportunity to do it right. I hopped onto Minted and browsed through their enormous selection of really fun personalized photo prints.
I chose a reclaimed barn wood frame and a gold foil accent. Here it is in person!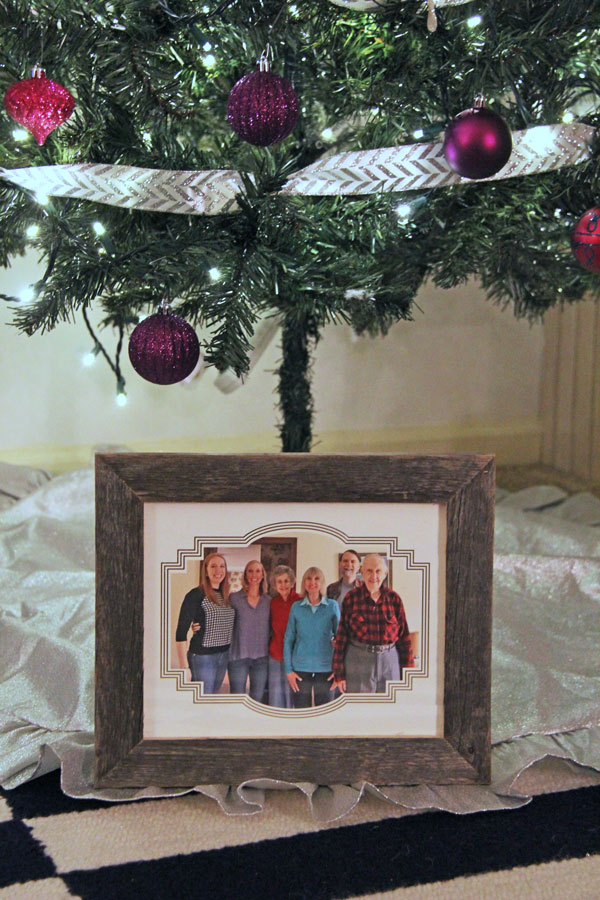 I hope they will love it!
I wanted to do one more, and I had this favorite picture of my Dad and me at a Braves game from this summer. I feel like this picture captures my dad and my relationship perfectly. Us two redheads know how to have fun and be super goofy!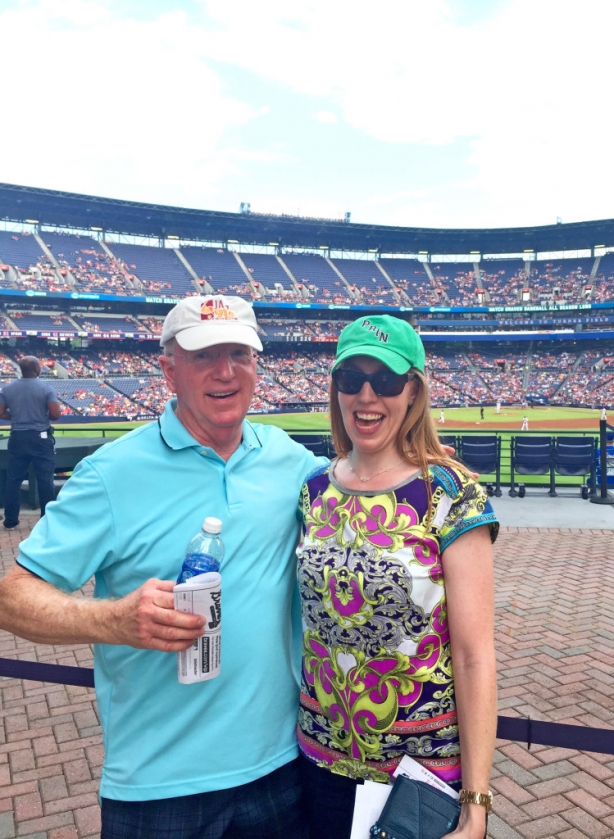 I found a really cute photo gift on Minted (and was even able to pick the color of the font) and knew this picture was a perfect fit.


So now this gets to travel to Atlanta to live with my Dad!
Those are only two options out of soooo many. There are all sorts of premade templates that you can just upload your pictures into. They have lots of foil accents, collages, calendars, sayings, etc.
I also wanted to share another print from Minted that they sent me as a little Christmas present.

Isn't it so pretty? It is living under my Christmas tree!
Minted provided me with these gifts. All thoughts, opinions, and pictures are my own. Thank you Minted for making this happen!