Moving and purging will do one very blatant thing for you: it will show you how much stuff you have needlessly spent money on that you don't need. It's painful to donate, give away, or sell for a fraction of the cost of what you spent on so many items in your household.
Yes, some served a purpose for years and was worth the money. While others you look at and think, "Why on earth did I buy this?"
The more you go through this process, the more you want to carefully and thoughtfully buy any items that come into your house in the future. You want to limit impulse buys and instead focus on smart, useful, beautiful items you absolutely cannot live without.
Another element that has become more and more important to me is buying unique items that are a little quirky or make a statement. Especially when I think about downsizing to 541 square feet; I want everything I own to really be something awesome, beautiful, or extremely functional (hopefully all three).
That's where Uncommon Goods comes in. I've always loved browsing around their site looking for different items for my house or for gifts. I'm always on the hunt for that special gift or unusual gift, and I can always find something that is so fun!
Recently I've had a lot of friends who are having babies (I'm at that age!) and I LOVE browsing their baby collections. I mean, baby stuff is so fun to look at anyways but this stuff is just good. I mean, look at this! A sloth pals mobile?! So cute!
You can check out more of their baby collection here.
Plus, I'm coming up on birthday season in my family coupled with Mother's Day and Father's Day so now is a good time to start planning ahead and checking these things off my list (and budget). I love this Links of Love necklace that is beautiful, simple, and I love what it represents (you can read the meaning of it here).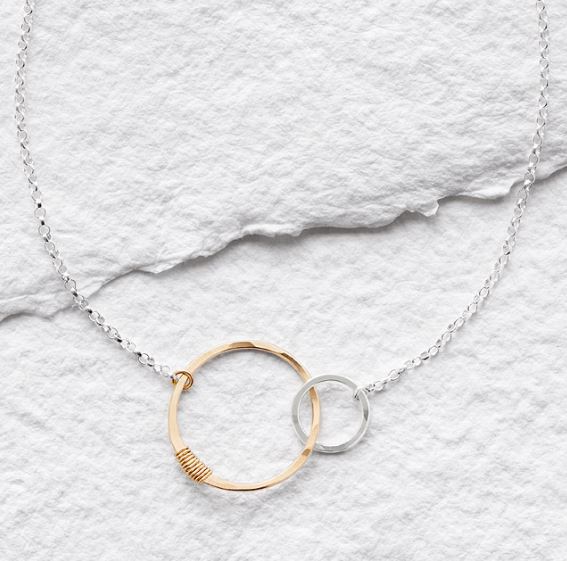 You can check out the Mother's Day collection here.
I am always a sucker for more personalized gifts and oh goodness – they have such neat ones! I mean a personalized penguin house sign (made out of glass mosaic no less?!). I think I need to order this one immediately.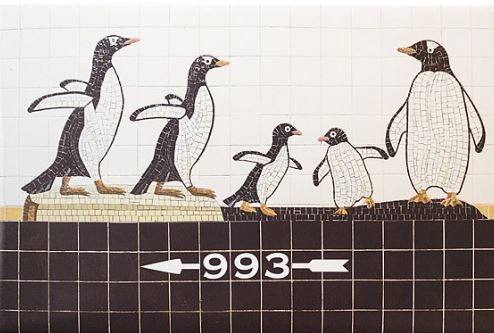 You can check out their personalized gifts collection here.
Plus, I love any company who is aware of their influence and how they can use their company to reach out and help others. They have a whole program on giving back and donated hundreds of thousands of dollars to organizations last year. Plus, they are very aware of their footprint and try to be very green and use organic, recycled items. A company after my own heart!
Do you have a favorite quirky or unique item in your house? Or a favorite one from Uncommon Goods?
Thank you to Uncommon Goods with partnering with me on this post! All thoughts and opinions are my own.