On a random night in April my sister called and asked me, "Do you want to fly to New York City and spend the weekend with me in May?"
Yes, the answer is always yes. New York City? Yes. Sister time? Yes. Sister time that's not a whole country plane ride away? Yes.
So that's how I saw myself in a little prop plane high in the sky on my way from Roanoke to NYC. After two plane rides, one sprint through the airport, one read book, 12 Hershey kisses, and  one Uber ride, I was finally at our hotel around 1am Friday night/Saturday morning.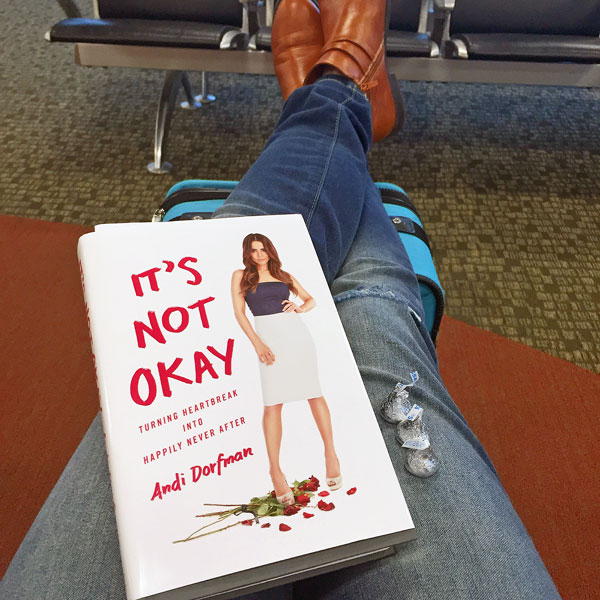 After some good girl gab, we finally got to sleep so we could really explore the next two days. Our plan? Do whatever we wanted, see lots of stuff, and eat good food.
So of course our first mission if the day on Saturday morning was to find an amazing bagel. I mean, that's what New York  is known for! So we wandered around for about 30 minutes until we found the bakery we were looking for. It was delicious….but not amazing. Still, a good treat.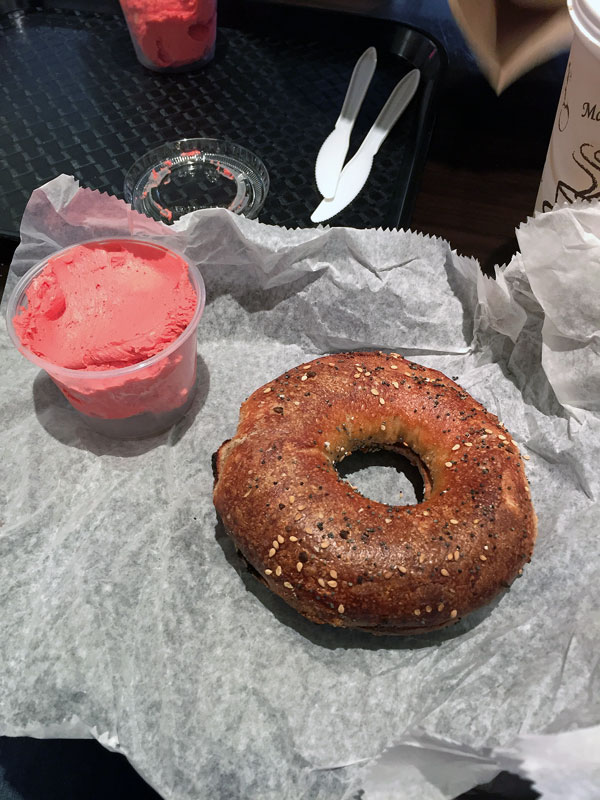 Then I think my favorite part of the trip happened. Jackie and I just wandered up Park Avenue to the Upper East Side for about an hour and then continued our wandering through Central Park. The morning was cloudy (perfect for this redhead) and pleasantly cool.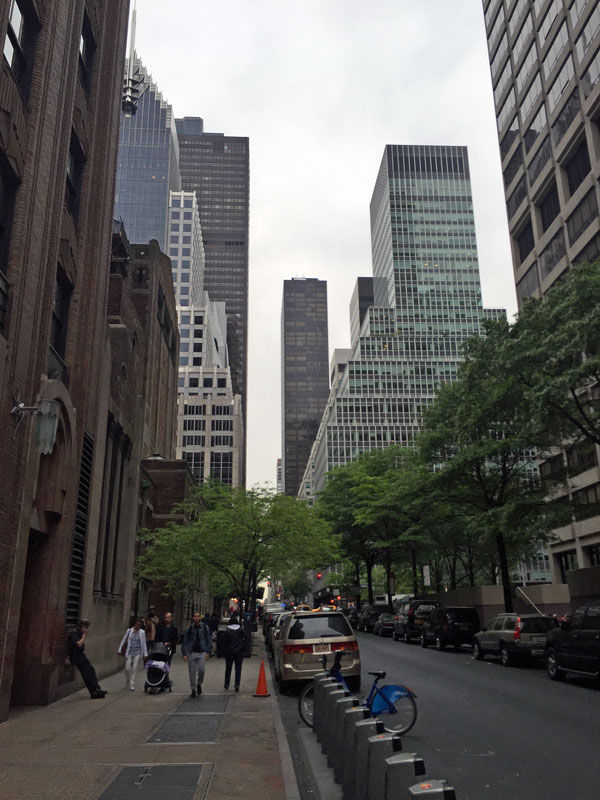 Finally we made our way to SoHo (note: apparently on the weekends in the summertime they do construction on the subways. This makes it take a lot longer and you have to get creative as to the trains you take because half the time the train you want isn't running or the station is closed.) I had never been to SoHo. It was so trendy, packed, and fun! They had the coolest restaurants and stores. We were meeting some of my college friends for brunch and ate at a very cool, very New York restaurant.
After brunch we decided to go to the Metropolitan Museum of Art. This was the first time for both my sister and me, and we loved it! This is also the time I remembered that it is essential for me to have snacks when on my feet all day. I made my sister get fro-yo with me in the cafeteria or it just wasn't going to be pretty the rest of the day.


When we emerged it had started pouring, so we scurried along the sidewalk in search of dinner. We found the best hole in the wall with an open-air front. We sat looking outside at the rain. We were there for 2-3 hours, just slowly eating many courses and having a great time.



Once dinner was over the rain had also stopped. There is nothing like NYC at night. I love it. We walked about 30 blocks home just enjoying the night, the lights, and the people.

The next day we decided to go the Statue of Liberty. But once we got there, we really didn't feel like going on the ferry ride, so we took an ole selfie with the lady herself….


We saw it, it was good, we moved on. Ha! We decided to walk to Ground Zero and spent time there just soaking it up and remembering.

Then, it was time for what we had been waiting for all weekend: our Broadway play! We had tickets to see Something Rotten, on recommendation from my sister's friend. And it was SO GOOD! We both love, love, loved it! So funny and quirky and a little sarcastic. I would highly recommend it!


Afterwards we had a nice little walk around Times Square (but ugh, people, so we left quickly). We decided to do a flyby the Empire State Building, and then we went back to the hotel to eat salads on our bed and watch The Big Bang Theory. Best. Night. Ever. For real, because that's our style.



Then Monday morning I was sadly outta there. 🙁 What an amazing little weekend getaway we had though! Thank you wonderful sister for sharing it with me!