Five months. Five whole months I have lived in my little studio apartment in Roanoke. That means I have lived through a whole season. I have watched the trees bud and blossom and then turn bright green. I have seen the heat rise from the sidewalks and children play in the water feature in the park. I have seen the days get longer and now again get shorter. Five whole months of this whole new city living. Five months that I dare say have been the best of my life. Five months that I describe to people as a "magical bubble of life".
Since I've been in this magical bubble of life, I've been living big. So big that the blog has definitely seen a drop in the number of times that I post. I've been choosing living over posting. Finally, finally, I am back for a post to show you how I've been living in my apartment – with furniture that is. You've seen the bare bones, the unfurnished apartment. Now it's time to see it how I live day to day.
When I say live day to day, I quite literally mean it. I didn't create beautiful vignettes just to photograph on the blog. This is how my apartment would look if you dropped by on a Tuesday evening unannounced. It's clean and tidy, but these pictures also show me room for growth, places that look a little too cluttered. Perhaps it's time for another purge! Just the thought of getting rid of even more stuff makes my heart sing.
Anyways, you're here for the pictures, so let's get to it. I've decided to split up the tour into two parts. There is the living/dining/kitchen area, and then there is the bedroom/bathroom/closet/laundry room.
Today let's look at the space where I do most of my living, right when you walk in the door. It's my combined living/dining/kitchen area!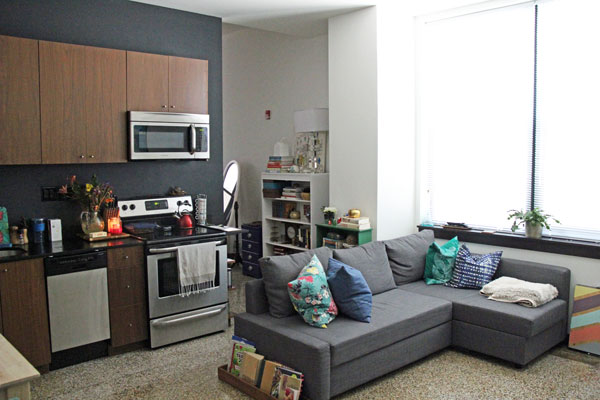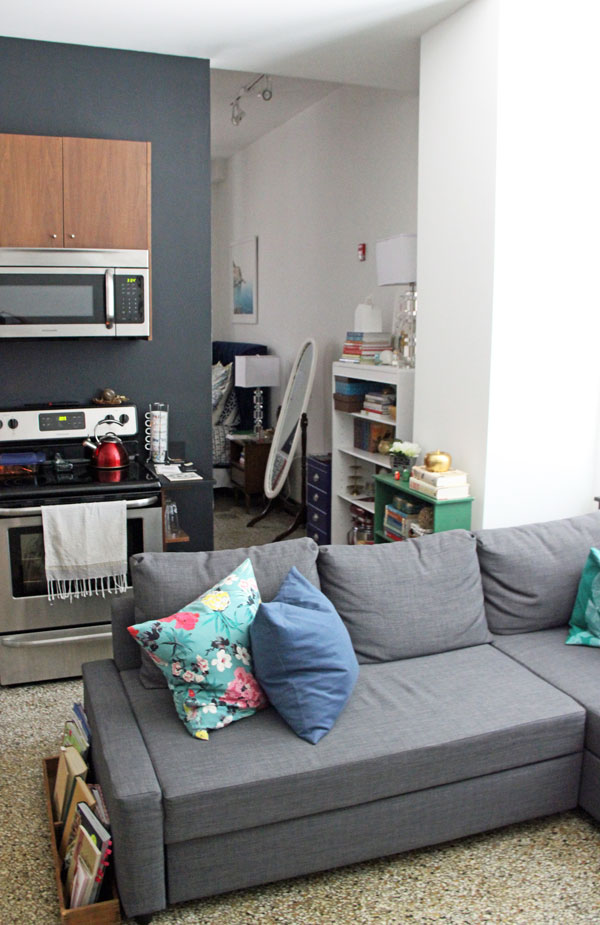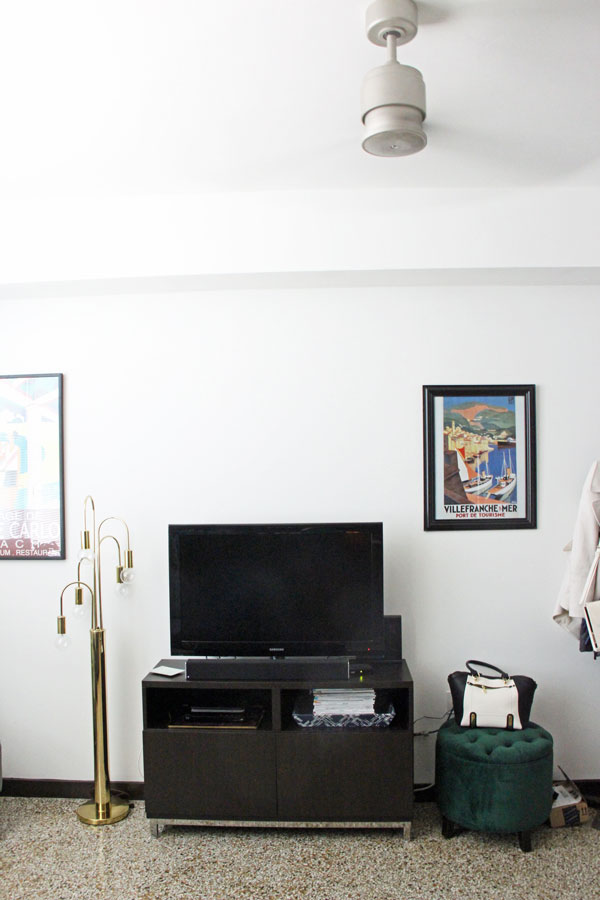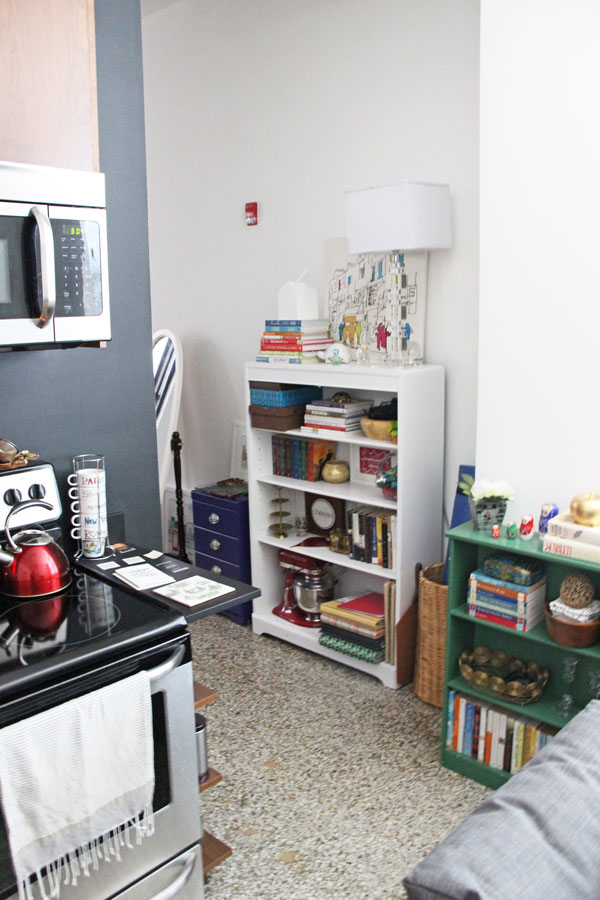 Ok, there we are. I have taken you on a full 360 of my main room when you walk in. If you've been around here long, you may notice that you see some familiar things but there are A LOT of new pieces. I'm going to go into the new pieces I bought in a future blog post – how I decided what to buy and when to save and when to splurge.
I will be back soon with part two of my furnished apartment tour!