Let's take a trip to our guest room. We have recently visited the room when I updated an old, scuffed up TV stand with a pop of teal, and then brought more of that color into the room with a teal chalkboard project. I had another simple little update to make to the room. It involved the side tables beside the bed.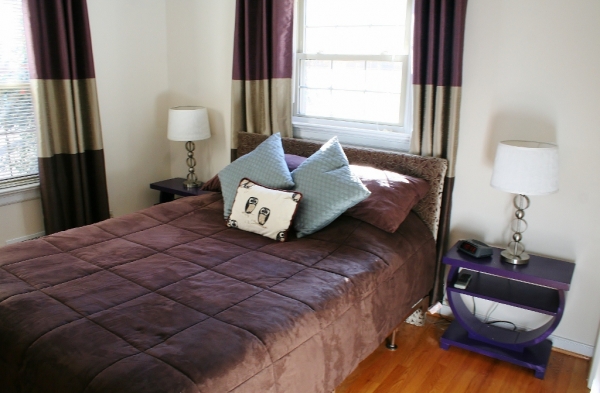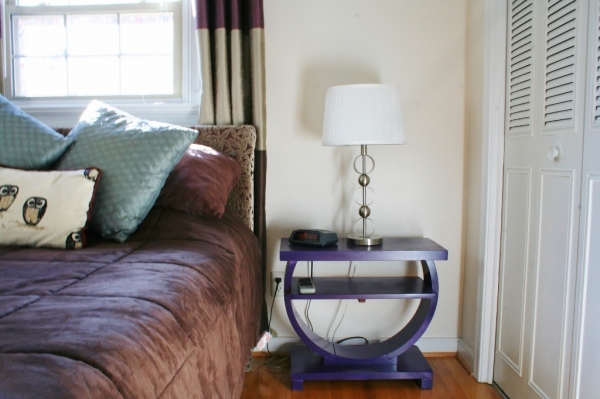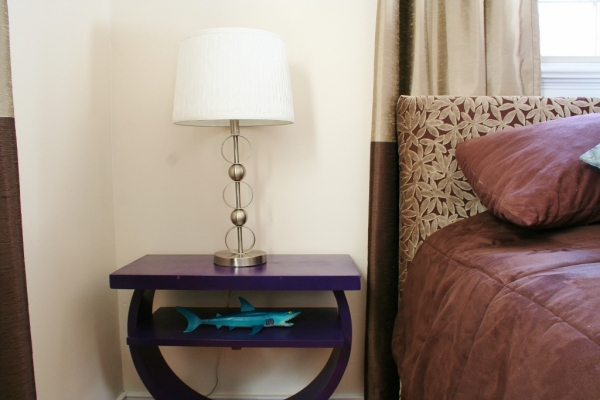 I love these tables. A lot. I found them at a thrift store for $25 for the both of them. What a deal! They were this old scratched brown that I then spray painted purple. Since that time I have learned that I would rather paint furniture the brush and roller way, not spray paint. Not only does it give you a wider variety of colors but also a more even finish. As you can see, when I went purple, I went classic purple, as that is the only shade they had in spray paint. I thought that color family was working but that Barney-esque purple wasn't. A quart of Valspar Rare Wine fixed that right up.
First I used a liquid deglosser to prep the tables. I also puttied some scratches and dings as well, to get the best surface for painting. Then it was two, thin coats of the paint.
Here is the progress shot. Since this is a subtle color change, this picture will really help you see the difference. The one on the right is the old purple and the one on the left is the new color. Let's call is the grown-up purple.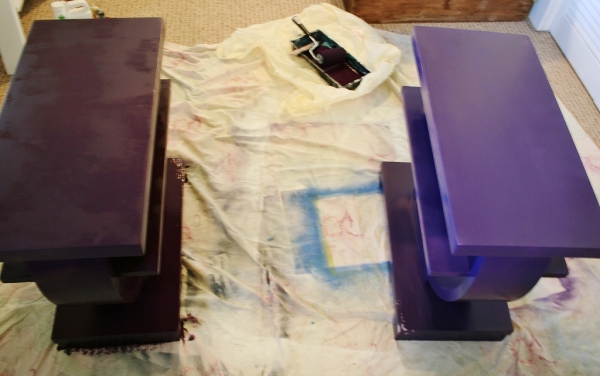 Now here it is in the room. Much better. See how is works better with the curtains and head board? It I now see it as one big happy color family now.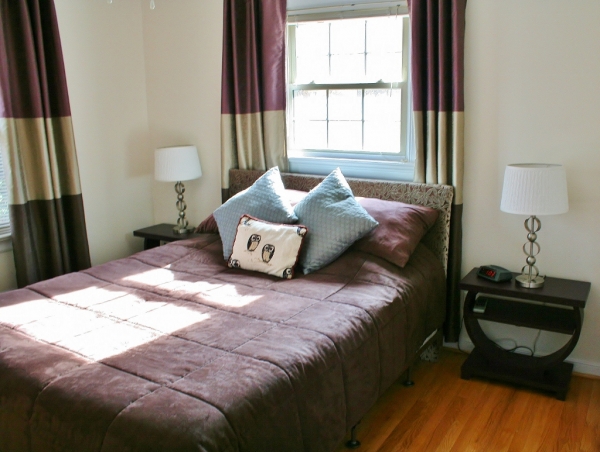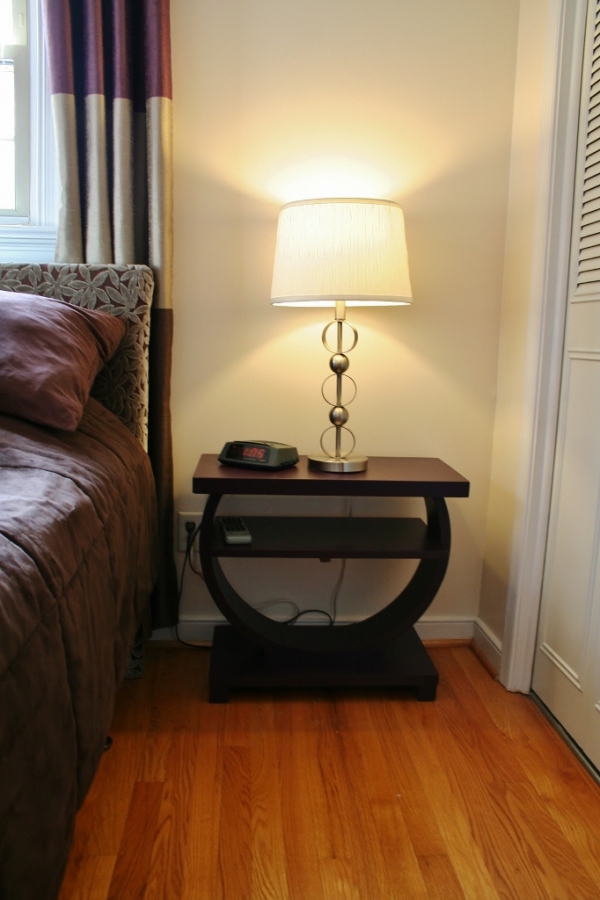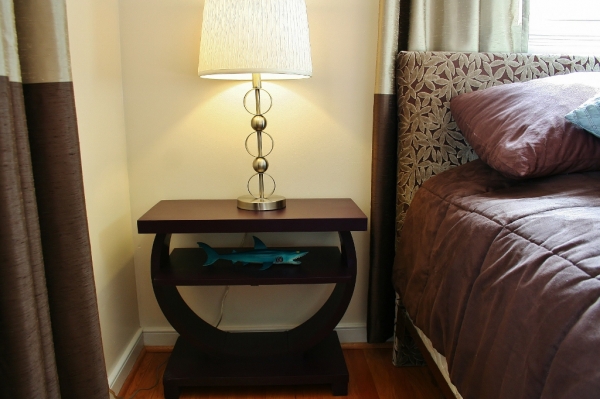 Now, a before and after to show-off the greatness of this small change.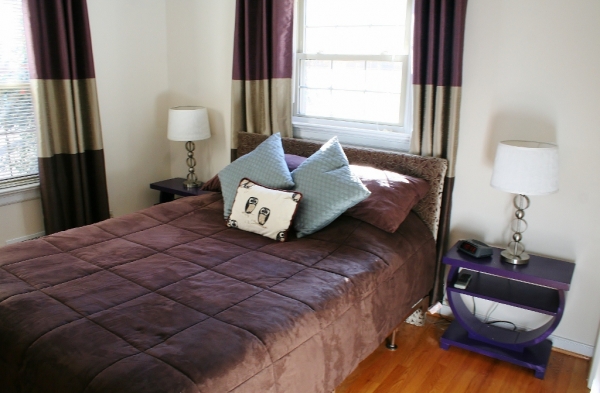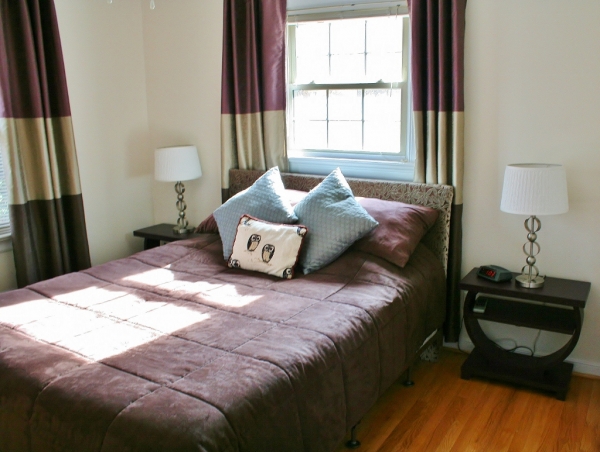 What do you think of the color? Better? Or did you like the Barney purple? Any paint projects you have going on at your house?