I've found a pattern in myself. It's always the quick and easy projects I seem to put off. Especially those that smack you in the face every day. Why? I guess I like a challenge (!?). There's no rhyme or reason to it, but every time I finish up one of those simple projects I say to myself, "Self, why the heck didn't you do this eons ago?" Then my Self just kind of sits there and grins at me, mockingly. Enough inside my internal conversations, let's get to the project!
This project involved our outdoor front door lights.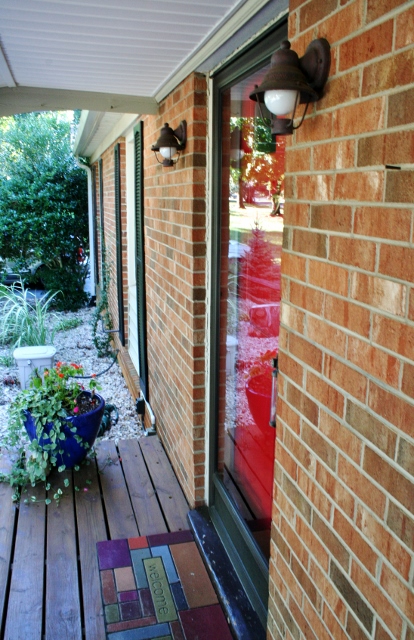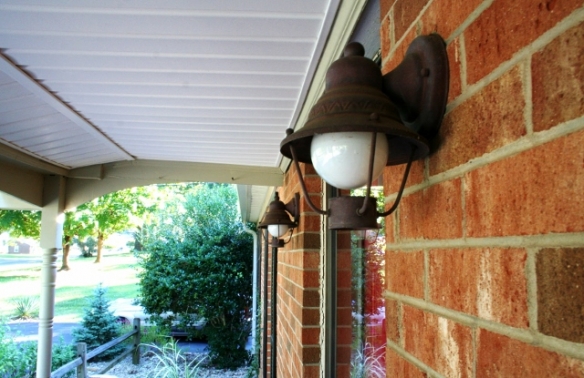 I never liked them. They were a rusty red. In fact, I thought that they were rusted so I was planning on just replacing them. We actually had narrowed down the lights we were going to buy. Until my spray paint trigger finger got a little feisty and I said to my Self, "Why don't we give this whole spray painting idea a little whirl?" That's about all it took for me to get excited about the idea and run to the store to buy Valspar indoor/outdoor black satin spray paint.

First I cleaned up those incredibly filthy lights. I couldn't really tell since that rusty red color just always looks dirty, but there was definitely a lovely layer of grime all over those suckers. Amazingly enough, I liked them less once they were clean. A little too speckled for my taste.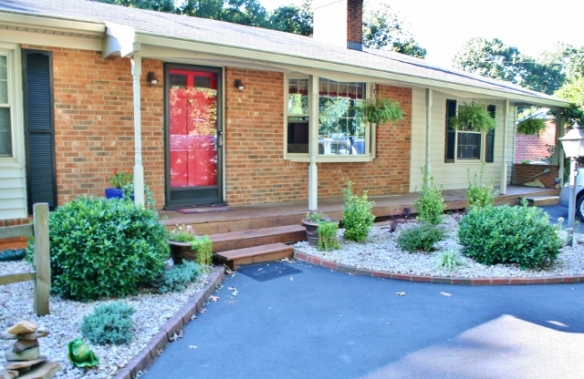 The hardest part (although it wasn't really hard) of this project was actually the prep work (it always seems to be this way). I wanted to ensure that I didn't get black paint all over our brick so I did a two-step prepping process. First, I used painters tape to tape around the base of the lights. Yep, those suckers are staying on the wall. It's easier that way.
Then, I ripped up some plastic bags (phew, good thing I had some left over from my plastic bag pillow stuffing endeavor) and tape those around the lights. Gotta watch out for that over spray! Make sure you tape up the inside of the lights too around the socket. I stuffed newspaper in them and then taped over them.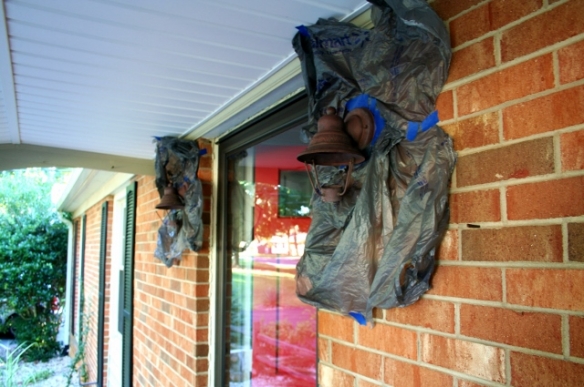 Finally I was able to get to my favorite part of this project – spraying them down. Well that went quickly (under a minute for each light) and used almost no paint. That's a win!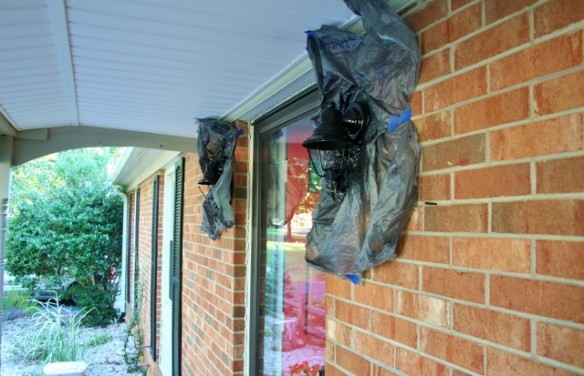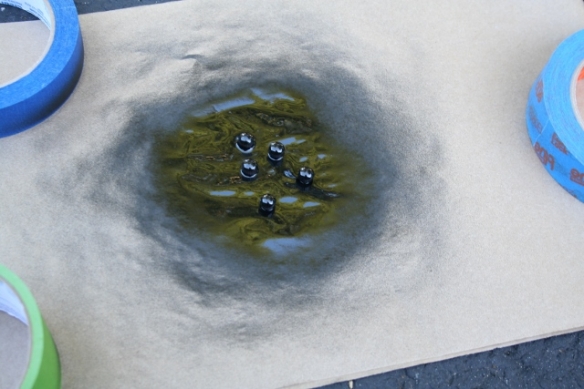 After letting them dry and doing a few little touch-ups, these bright lights were back in business!


Isn't it amazing what the little touches do to a home? I love how the black light fixtures and black shutters really help bring the front of the house together.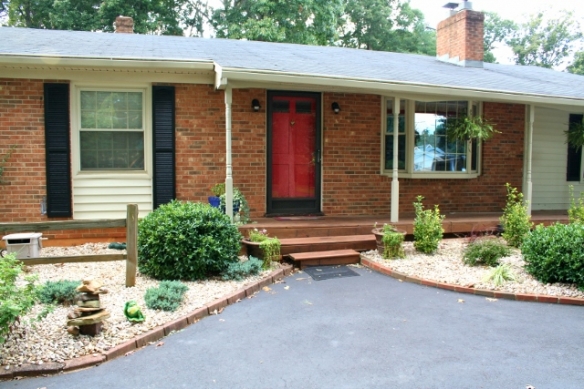 Can you spy the photo bomber in the next few pictures? I had no idea this was happening while taking the pictures. I guess I was too focused on the light fixtures. But these ended up being my absolute favorite pictures.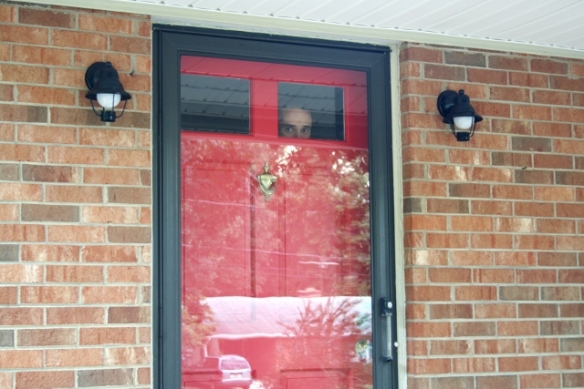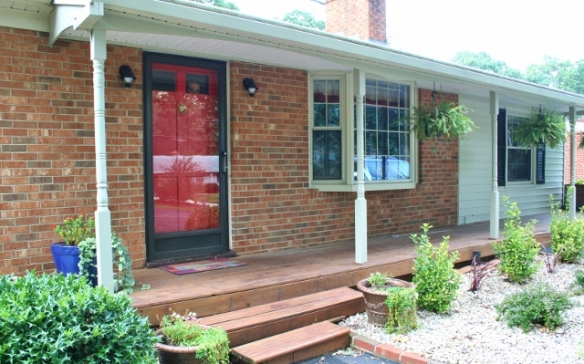 Not bad for a $4 can of spray paint and under an hour's worth of work! Let's see the before and after just one more time.