Welcome back to our second day of patriotic themed crafts! On Monday I showed you my simple to make (seriously, it's just paper and staples) patriotic pinwheels that have been making our house look all sorts of whimsical red, white, and blue this week. Today is another fun and simple project that is patriotic but still on the subtle side of holiday decorating.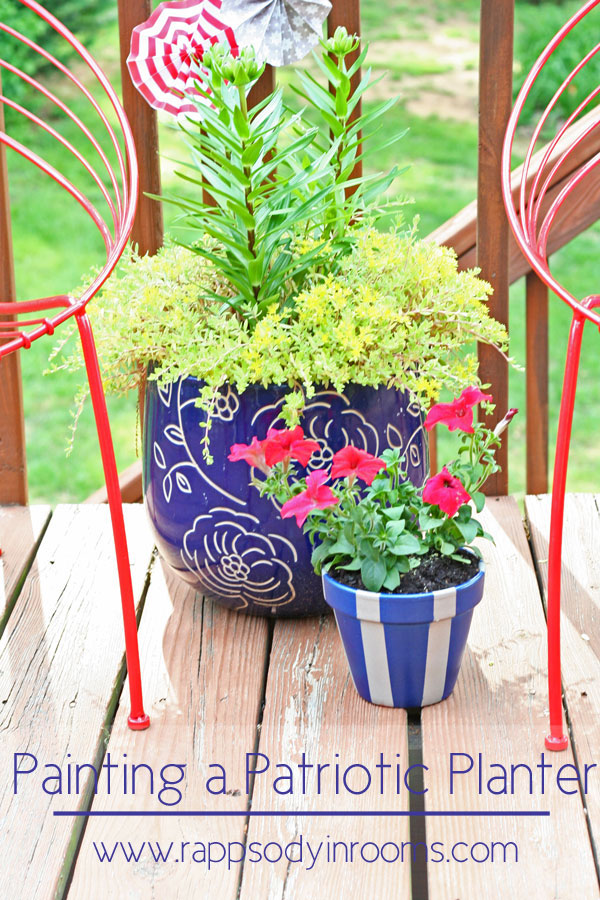 Today I am showing you how I painted a patriotic planter.
Materials:
Pot (I chose a terra cotta pot)
Silver and Blue spray paint (I used metallic paints)
Painters tape
A plant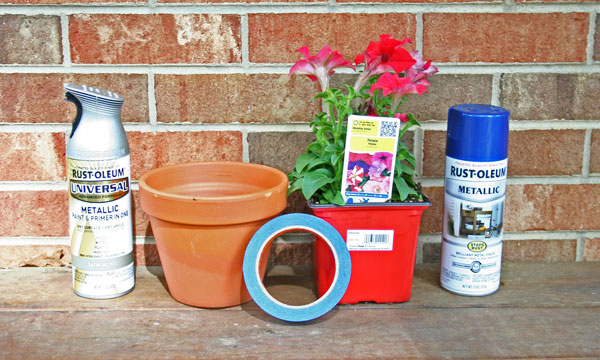 Instructions:
1. Paint the pot silver.
2. Tape off stripes. I decided to do vertical.

3. Paint blue and then peel off when dry to the touch. Plant your plant and display it proudly!



I think silver can be substituted for white in most cases when decorating for patriotic holidays – plus it also brings in a more metallic look which is always a win for me.

The red was brought into the project using petunias, which is something that I love to do. You can decorate with natural elements and a lot of the time it makes a more elegant look.

Plus, don't forget when decorating for holidays to shop your house for items that are red, white, and blue. Apart they aren't patriotic but together they combine for a patriotic display. I brought in a hand-crocheted blanket that I made in middle school, another planter from the porch, and my two new deck chairs (from Ross)!

Sharing this post here: