My sister lives in the beautiful, golden weather, no humidity, wild-fire ridden state of California. I showed you her gorgeous home in Southern Cali when I went to visit a few years ago, along with some of her beautiful backyard.
However, I didn't show you a pic of this part of the backyard.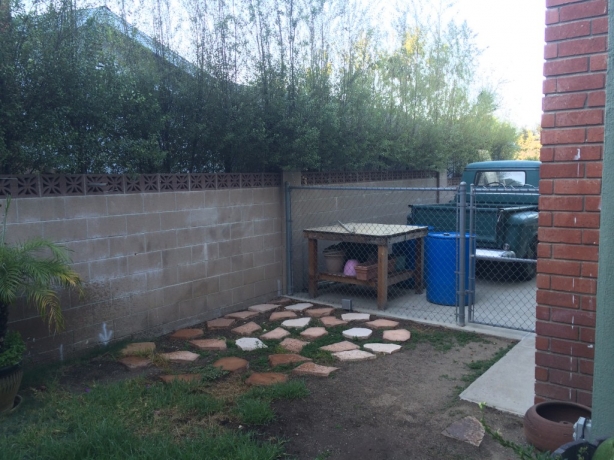 Actually this is a picture she texted to me recently with a plea, "HELP! Looking for inexpensive ideas to make this backyard corner beautiful!"
So I thought I would give some ideas here on the blog and also ask you for help too! Please leave a comment below with your ideas!
First of all, I think we need to dress up that concrete wall a little bit. My first thought was to make a pallet planter (or two or three) to add some lushness and greenery to the concrete wall.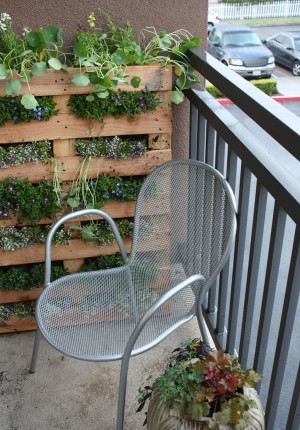 Or if she wanted to make the planter look more integrated into the wall she could do a cinder block planter. This could also go on the opposite wall as well.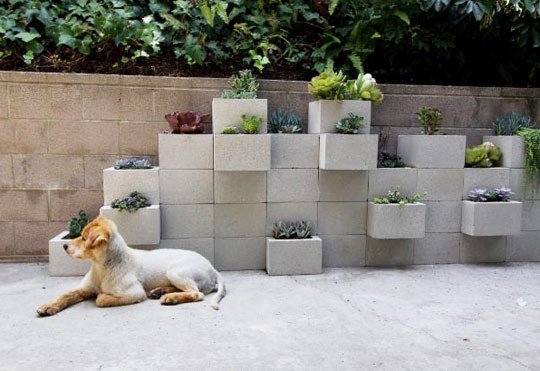 I also like the idea of using cinder blocks to made a bench on either wall. Or you could put it in front of the fence and use it to stack pretty potted plants on and around. That would block the fence a little more. Also, I love that stenciled wall behind this bench. Not sure if she is into making that commitment though.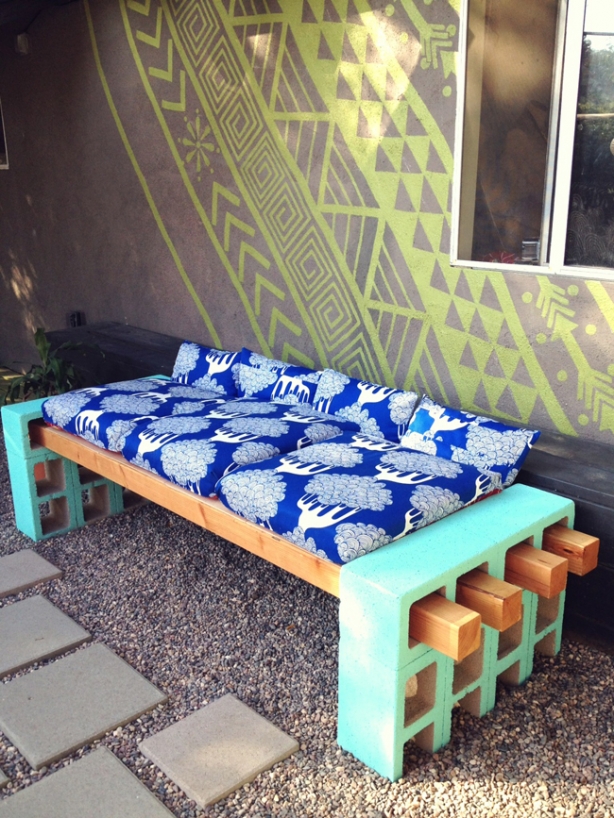 I also like the idea of outdoor artwork, like making artwork using vinyl outdoor tablecloths. You can definitely personalize it by choosing tablecloths in a color palette and pattern that you like.

Another type of artwork are these neat metal starbursts. They are just a little decorative item but could bring some fun color.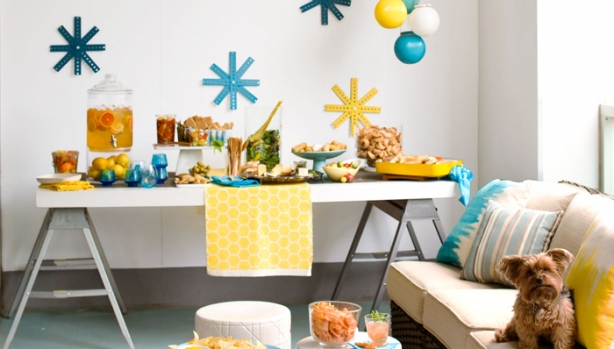 Also, I think it might be nice to gussy up the ground a little bit too. Perhaps plant it all with grass or hardscape it all (probably easier in CA). Perhaps take up the pavers there and put down pebbles or gravel.  Or just put those pavers or other pavers in there in a fun pathway. I really like these decorative pavers with gravel.

I always love the idea of a fire pit but in CA where fires start when you just think about it, I'm not sure if that's something she wants. There are a lot of great tutorials out there on how to make fire pits.

Of course every back yard corner needs some mood lighting. I love these lamp-like fixtures that can be hung out of the way.

These Mason jar solar lights are pretty rad too.

I've always wanted to make these glow in the dark planters too. How cool are there? (The blog post actually talks about how they had a little trouble making them but also shares a link for awesome LED color changing planters for $15).

Of course there is also the classic outdoor string lights that always make a space magical. Target and Amazon have a great selection of these lights.

Phew! Those are a ton of ideas but I know there are lots more out there too.
Please share your ideas about how to spruce up this space on a budget!