In celebration of being smack dab in the middle of summer, I thought I would recap some of my favorite summertime projects throughout the year. Whether you're into redoing furniture, planting, or landscaping, I've got something to jumpstart the second half of summer projects!
How can I not start with my sun room, which I DIYed my way through last summer? You can read the entire recap with the link to every project, but I thought I would pull out my favorites.
Refinishing and staining a love seat and then painting the vinyl cushions.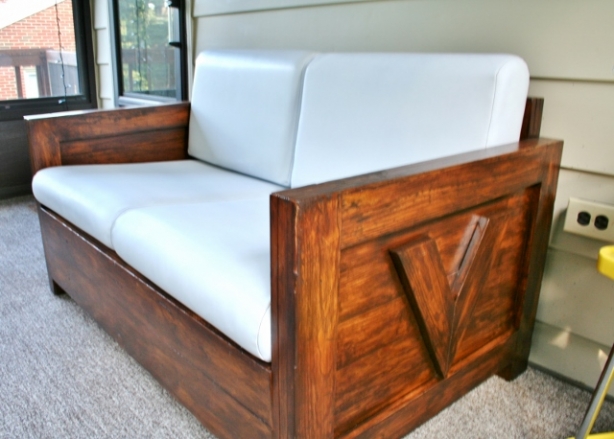 Update: I've gotten a lot of questions about the durability of the vinyl spray paint. After about a year in extreme hot and cold the cushions have a few spots that need some touching up. But a can of spray paint and a few minutes a year of touch-ups is worth it to me! I'd do it again in a heartbeat.
My emerald and gold painted table and super score chairs are a favorite meal spot during the summer.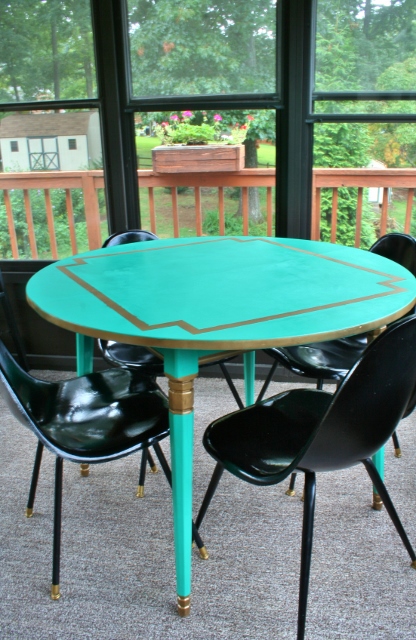 This bentwood footstool makeover was inspired by Vintage Revivals and it such a beautiful pop of color in the room. Plus, my feet (and many others) have logged many an hour atop that gold caning.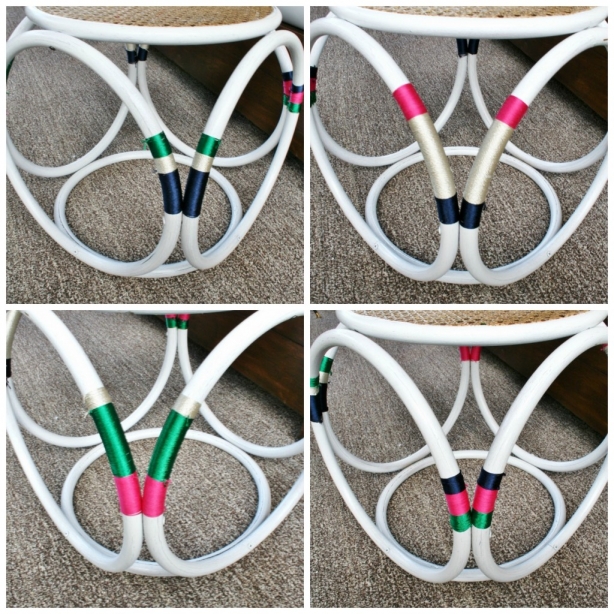 The crowning glory is definitely that painted rug. I still can't get enough of it!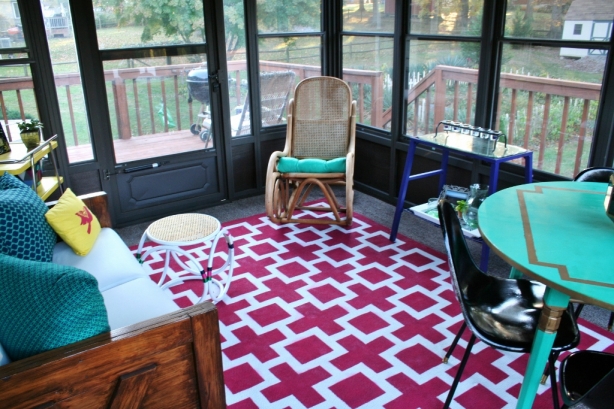 Turning a pendant light into a succulent planter is a project I did last summer and have enjoyed throughout the year. It may need a little replanting but I still love this gilded glory!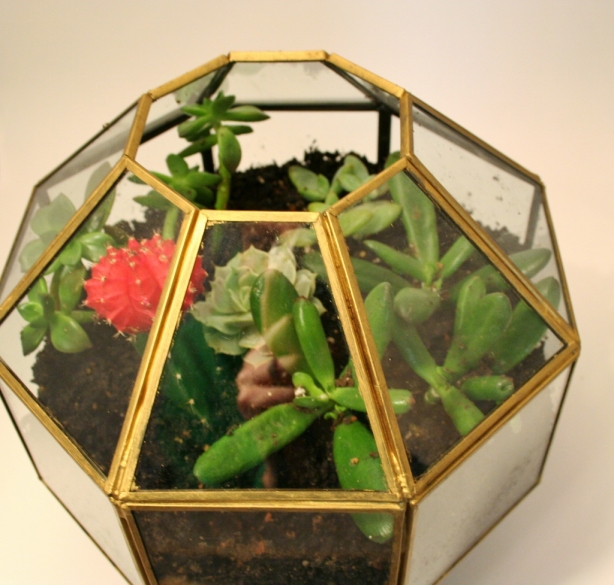 Landscaping with rocks (part 1 and part 2) was probably the single best investment we did outside our house thus far. We've been living with these rocks for two years and have had no maintenance with them aside from the lone weed here or there that I have to pull. They still look as good as the day we put them down, except they look even better with more mature plants. I highly recommend doing this in your beds!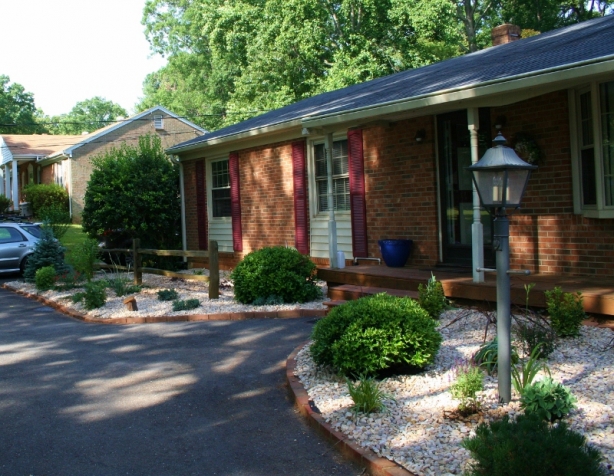 Sealing a driveway isn't fun, but's it's a must every few years. We did this two years ago and we still have a couple more years out of it. But the rate life is flying by that will be just around the corner.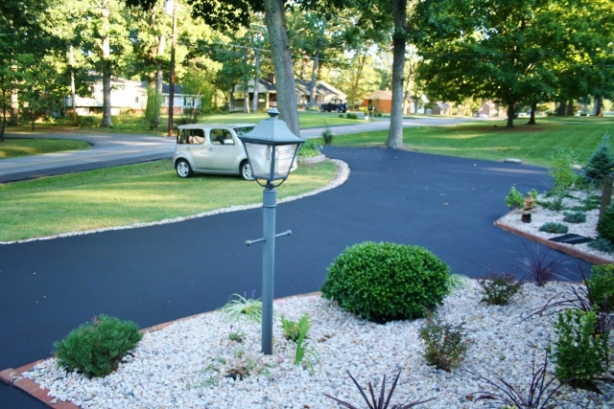 I just posted about these painted indoor/outdoor trays (with super cool DIY handles) in May but I can't help but share again. They have been so helpful for indoor/outdoor entertaining this summer. Plus, they are a breeze to make!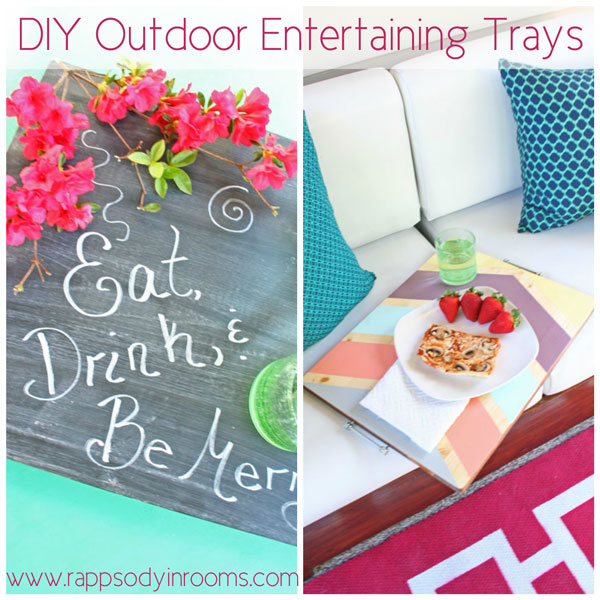 Just to keep it practical, how to clean vinyl siding is actually one of my most popular posts ever. So get that hose off and scrub that siding! Once you work up a sweat cleaning siding, you will thankfully have a hose to cool yourself with. Plus, your house won't look like it is trying to become a cheese wheel (get it, mold? cheese? no?).

Whew! I think that is enough projects to fill the rest of summer, right?!
Do you have a project that you are working on this summer? I'd love to hear!