This week has been the most random, oddball kind of week. The kind when you start the day with a list of things you think you will accomplish and by the end of the day having done a bunch of random things but nothing on your list. Oh well, real life, you win again. You also amuse me most of the time. Thankfully.
With this random week almost behind me, I thought I would bring the randomness to the blog. By random, I mean through random items we've gotten (thrifted, gifted, and new home additions) that you have yet to see on the blog. Some have a special spot in the home already; others are randomly waiting in the middle of rooms or perched on shelves waiting to find their special space.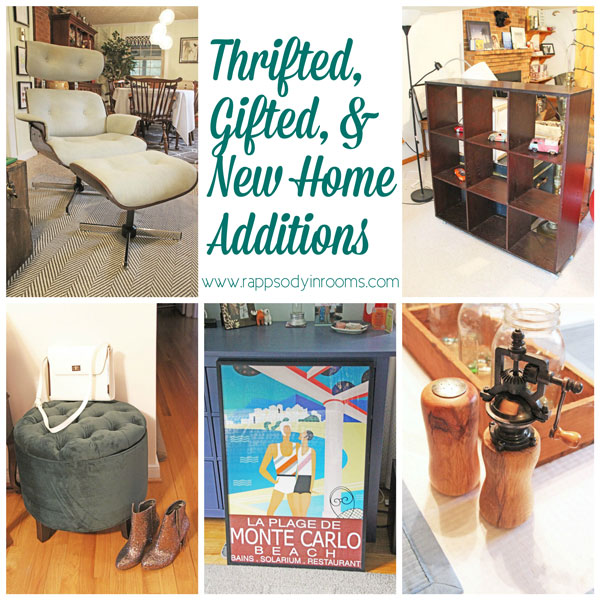 Let's start with this giant art beauty that I picked up at the DAV thrift store for $6. It is 90's and colorful and mod and I love it. Right now it's just going the leaning game around the house, but that's just because we've been too lazy to hang it in our bedroom. It will be replacing the owls. Don't the colors match perfectly?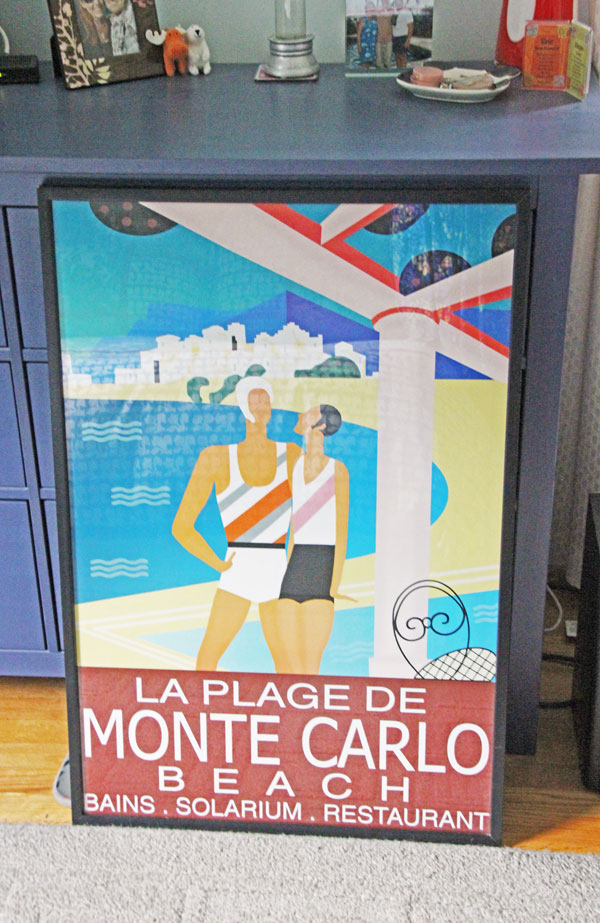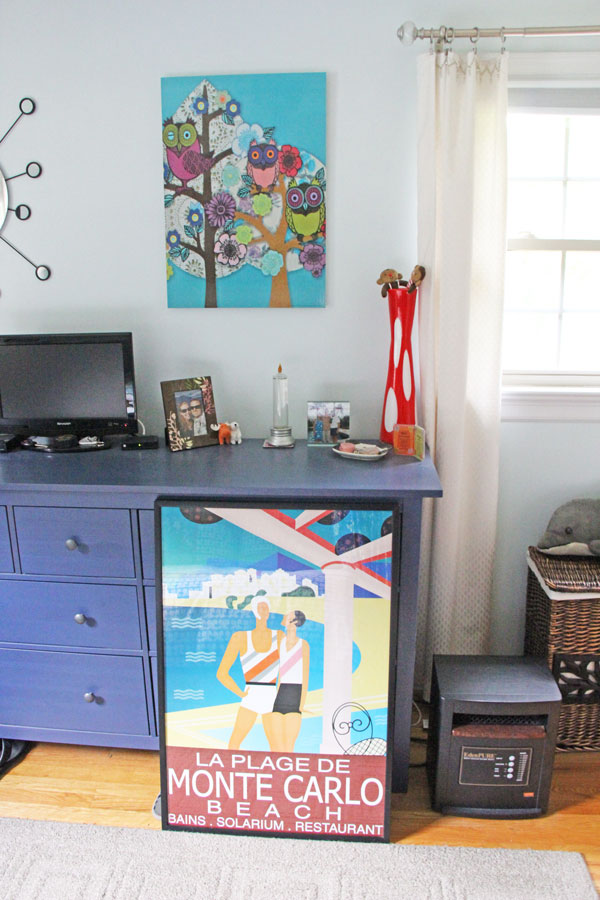 These are a fun little small gift that my Dad's wife picked up for us. Isn't this the coolest salt and pepper set? It's so woodsy and industrial. It makes me want to grind pepper all day long.


This Eames chair we bought from a friend may be the crowning glory (and most expensive but still a deal) of all of our items. Eric and I have both loved these types of chairs for quite some time, so even though we are torn on where to put it, we knew it was a smart buy for us.

Eric's favorite suggestion of where to put it? Get rid of the dining room table and put it there. I could be convinced….

Also, we might end up recovering the ice blue linen. We like it but were thinking something white might be fun. We'll see…and we'll also show you if it ends up in the Mego Cave, living room, bedroom or basement. Choices, choices…
I'm SO excited about this moment of glory in our living room. I'm the girl who loves a comfy blanket all year round. My cousin-in-law gave me a super snuggly one for Christmas that I have been using every day. However, I like the tucked away blanket look when I'm not using it and this super plush blanket didn't have a really good hiding place. I had the light bulb moment of a storage ottoman that could also be my purse holder AND extra seating PLUS blanket holder.


I found this one on Joss & Main and snatched it right up. I love the emerald green and lushness of the velvet. Plus, tufting is always a win in my book.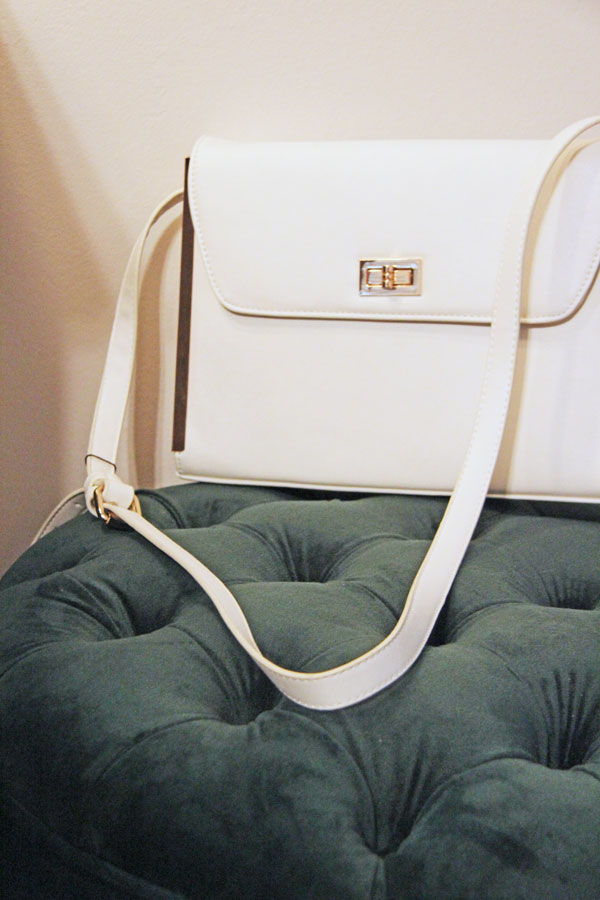 Finally, moving down to the basement, we have this cube bookcase (on castors!) that is having a random moment in the middle of the basement. We have some ideas on where this should go too, but right now it just holds a few cars. We're thinking this is going to stay in the basement to hold even more of Eric's cars but it needs to be in a place where it makes a little more sense.

So how's that for random? But aren't all those pieces so much fun!? Which one is your favorite? Any ideas of where some of the misplaced items should go?