The warm nights, the bright colored shorts, and the abundance of fresh fruits and veggies has kept me clinging to summer with voracity this year. I just did not want the hot and humid Virginia summer weather to subside in lieu of looming cold weather with all its layers and constrictions.
Yet…I may have turned the corner this past weekend with a visit to Silver Creek Orchard with one of my best friends from high school and her family. Her parents have been apple picking every year they have been married (35!!), and this year they invited me to their family tradition of apple picking followed by a picnic.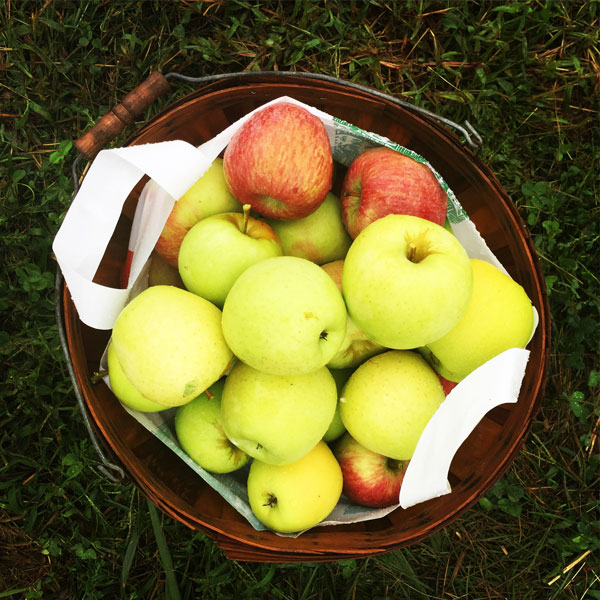 Rain or shine, apple picking would happen. So on went the rain coat and we stomped around in the mud picking our Golden Delicious and Empire apples (and many, many other varieties).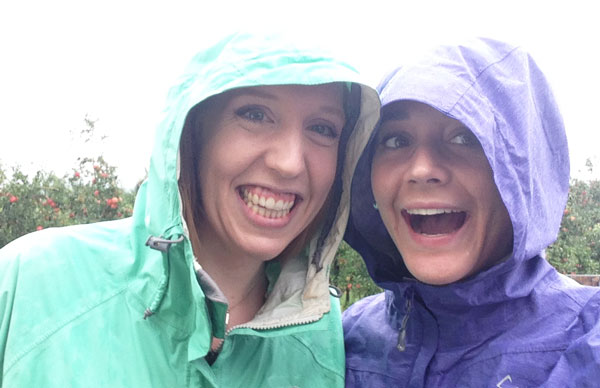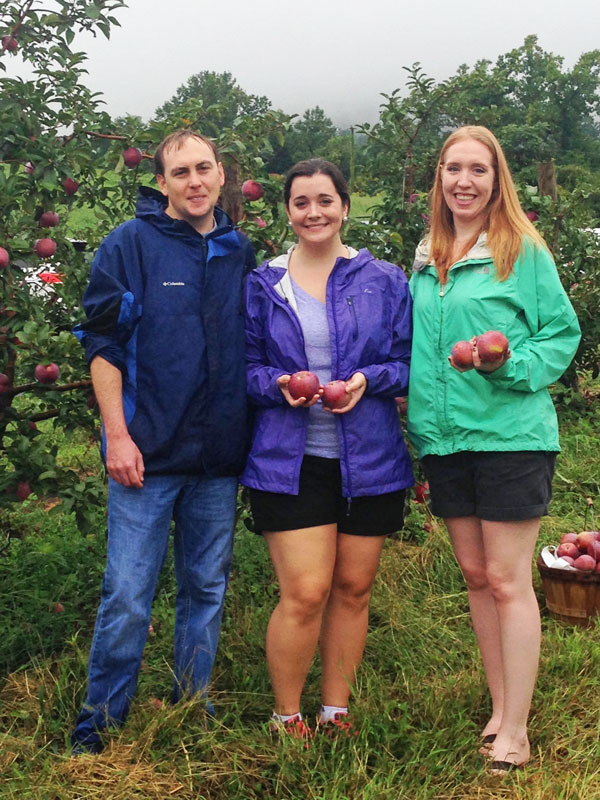 After a yummy picnic (under cover) and a trip to the store to load up on apple baking essentials (pie crusts, sugar, butter…all the healthy stuff) I pushed up my sleeves and started peeling and dicing and baking those apples! I'm only three recipes in and 19 apples down with at least that many to go but I've now got apple crisp in the pan, loads of apple sauce in the refrigerator, and apple pecan pancakes in my belly. Next up is a pie!
With apples basically coming out of my ears, I thought it would be the perfect time to deck out my kitchen table in a little fall/apple tablescape. I had so much fun making this table literally dripping with apples and all things gold and fall.



I would also like to thank my mom and her husband for the GORGEOUS centerpiece of flowers that arrived at my doorstep on Wednesday. I am one lucky lady here. 🙂


I wanted the table to basically feel decadent in apples.


I think I have definitely turned the fall corner as I was able to throw open the windows and let a cool 68 degree fall breeze into my apartment as I happily decorated the table.

Now, I must go back to apple baking and cooking. Any apple recipes you want to recommend? I'd love to hear them as I am only one person and don't want to waste a bite of freshly picked apple deliciousness! Freezer friendly recipes welcomed! As will pie be by my friends I'm sure. 🙂