O Christmas tree, o Christmas tree, how delightfully colorful, girly and colorful you are!
Well, at least that's where my version of O Christmas Tree stands right now.
Now, before we get into the colorful goodness that is my tree, I want to have a little Christmas decoration conversation first.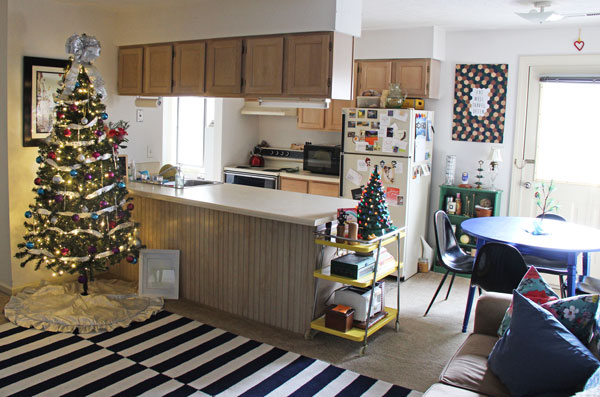 Does anyone else feel completely overwhelmed and almost panicked with the sight of homes decked out to the max with Christmas decorations? Don't get me wrong – more power to those people and their homes are GORGEOUS but the thought of layering and layering more stuff in my apartment (which already feels quite full thankyouverymuch) just gives me the heebie jeebies.
I want less. I want simple. I want space to breathe. I want my eyes to rest easy. I want to eventually get rid of my storage unit.
I just can't imagine getting my place all decked out in Christmas gear this year. Maybe later in life, but not me, not right now. #rantover #nopanicattacks
Yet, I still want to embrace the holiday spirit and do up Christmas a little bit. I'm not Scrooge, I'm just craving simplicity.
So once again I fully embraced the idea of a fun Christmas tree. Yet, I still went simple and didn't over think it. I went with what I saw and felt and did it over a few weeks.
It started with an empty tree that I string LED lights on (read here how I lit the tree myself). Then I bought some fun ribbon to layer on it at Michael's. I liked the silver sparkles and herringbone and polka dots. This year was all about a fun tree…that went girly really quickly.
Then I found these brightly colored ornaments at Wal-Mart and knew that they were perfect. I was originally going to go with a different color scheme but when I saw these I was sold. Bright colors get me every time.
I layered on some ornaments that I used in my gold and silver sparkly tree last year.
Finally, I got a super gigantic silver sparkly bow that almost overwhelms me but I still kinda like it so there it stays. The bow takes it over the top girly for me, but hey, I'm a girl so I will go with it.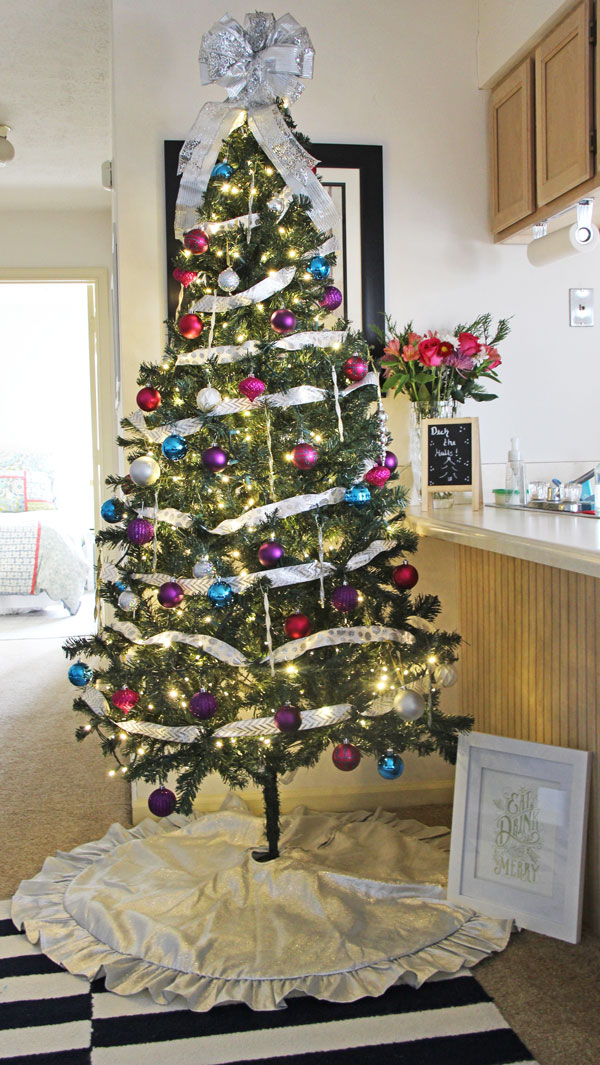 This year I also put up my ceramic tree (of course) and then added a little Charlie Brown tree as a table centerpiece. It's adorable.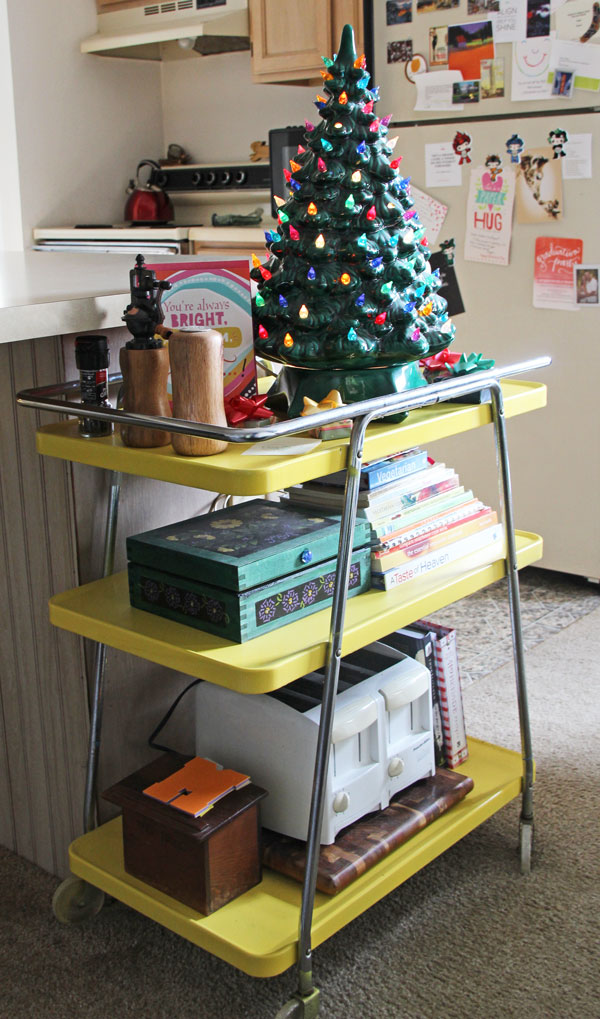 That's my Christmas this year. I am happy with how it has turned out. There is just something so magical about Christmas lights. They are the first lights I turn on in the apartment every day. Heck, when I'm leaving for a quick chore sometimes I leave them on (even though I am a chronic light turner-offer) just so I can open the door and be greeted by the sweet glow of my Christmas tree.


Any who, there it is for 2015. I wonder how I'll be feeling for 2016 (because who knows what life will throw at me in a year and where I'll be and what I'll be feeling).
Where are you on the side of Christmas decorating? More is more? Or less is more?