Did you know that Mother's Day is right around the corner? I hope so! But it can also sneak up on you too! We are definitely entering birthday and family holiday season in my family so it's time to start buckling down and planning all the wonderful gift giving.
One of the things that my family and I love to do is exchange cards/handwritten notes for most anything. Thinking of you cards, thank you cards, congratulations cards, just because cards. We are big at putting a pen to paper and sending cards snail mail style. There's a reason it's called happy mail, right?!
So I thought it would be extra special to take my mom and sister's stationary game up a notch: through personalized stationary from Minted. I thought it would be the perfect Mother's Day gift for both of them (my sister is a stepmom so it's appropriate for her too).
I had so much fun and agony while sorting through all the options. Fun because, duh, they are all so beautiful and unique. Agony because I loved so so so many of them and wanted to order them all.
I was finally able to narrow it down to one each, and then got to personalizing them with their name, font, corner shape, paper choice, etc.
When I saw this floral print I knew it would be perfect for my sister. She is all about the rose colored anything and this seemed elegant and simple, just like her.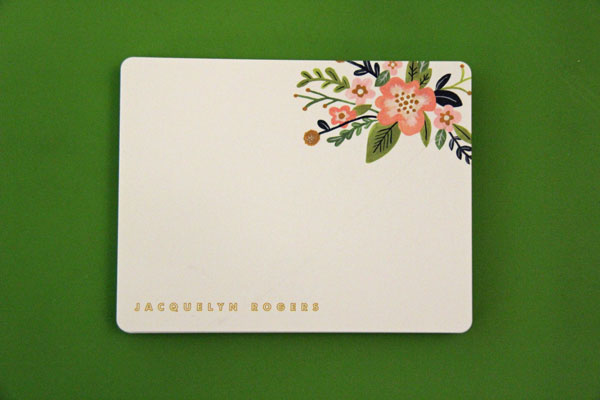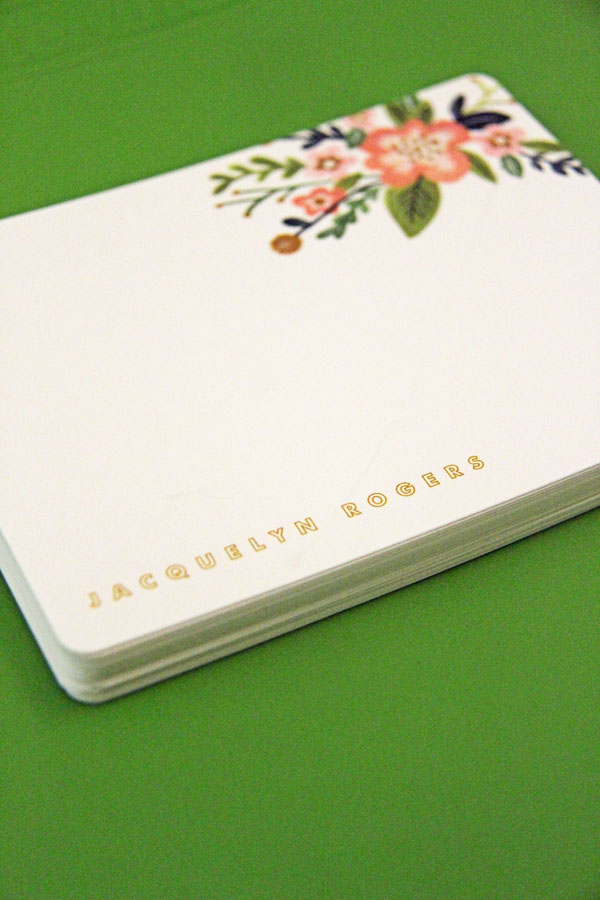 For mom, well I went a little crazier for her stationary. I knew she would appreciate the pink, and I just had to throw in the metallic flair for her. She has always encouraged my love of all things sparkly and glittery, so I knew she could handle the gold foil.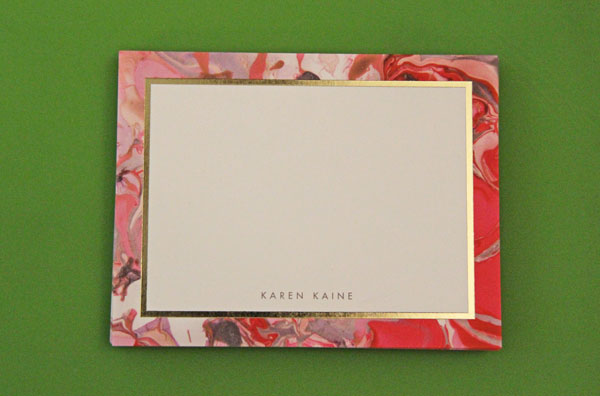 I also had the back printed the same print as the front. I thought it really added an extra beautiful oomph to the card.


Also, if I were a mom I would have gifted this set to myself.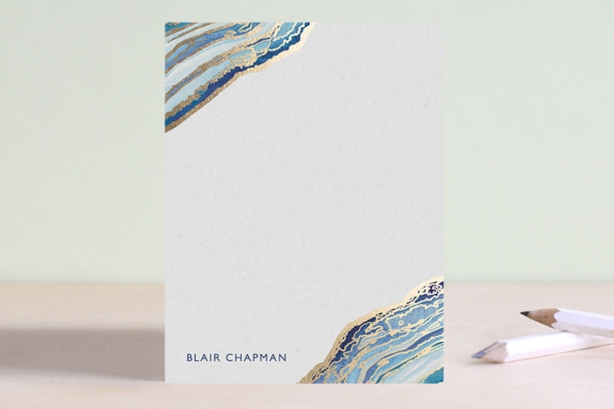 I ADORE that blue marble and the gold foil. Sigh. Still might order it for myself. Because it's that good.
There are SO many other choices over on Minted that would make great Mother's Day gifts (or any other day gift)! Do you have any favorites?
This post was created in conjunction with Minted but all opinions are my own!