For years people kept telling me I needed to start listening to podcasts and would ramble off some of their favorites.
For years, every time I heard that said to me I would inwardly roll my eyes and think "How boring".
Then, a few months ago, all it took was one.
It began with my favorite morning radio show. I love listening to The Bobby Bones Show on my morning commute. However, I would miss so much outside my 45 minutes in the car. Then he started hosting a podcast in his home interviewing country stars. That sounded interesting to me, so I found that podcast app on my iPhone (fun fact, it came preloaded on the phone) and subscribed to The Bobby Bones Podcast. By doing that I also subscribed to the podcasts of his morning show too.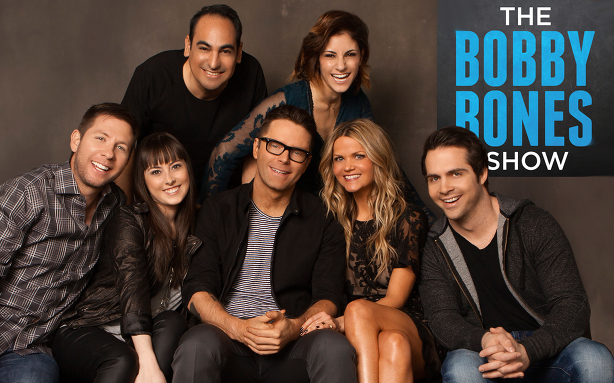 And that's how it all began. I started listening to his interviews, and then the morning shows.
Then I started searching in the podcast library and a world of podcasts exploded upon me.
There is a podcast for everything! Things that educate you, make you laugh, blow your mind, drop your IQ, and everything in between.
I found myself listening to these instead of music. Then I started replacing TV time with podcast time. I listen to them while I workout, do the dishes, clean, shower, etc. There is a podcast for whatever mood I'm in.

Since the world of podcasts is so new and exciting to me, I thought I would explore the subject with you here, and also share my favorites (right now).
These are just a few I listen to. I randomly search through favorites when I'm in a mood for something different, listening to an episode here or there, wondering if it will be my new favorite.
Do you have any favorite podcasts? I often find new ones by starting this conversation with a fellow podcast lover and usually get a treat or two of a podcast from that discussion. I would love to hear your recommendations!
PS – Yes, I bought a new house. Yes, I've been working like a MANIAC on it. Yes, I have been taking a million pictures on the progress (SO MUCH PROGRESS). No, I haven't really had time to breathe and sit down, much less download the pictures and write a post. Patience, though, it's coming and it's oh so beautiful!
To help us all get by before my giant post of what my house looks like, here is an iPhone process picture of my living room prior to moving in. 🙂