Okay, okay, one last Christmas post. I just can't let the season go! I also couldn't share this any earlier because it would ruin a few Christmas gifts (especially since it took over two weeks for my sister to get her box in California).
At this point in my life, Christmas gifts have gotten a lot more practical, and a lot of the time they are picked out ahead of time. Sometimes these gifts can be wrapped or sometimes, unfortunately, they don't wait until Christmas to be put in use (oops!). I always like to have people open gifts on Christmas morning, even if our ants in our pants had us using the gifts ahead of time. This happened twice this Christmas. One was when my mom and I were shopping together in New Jersey, and I contributed to her new Dansko shoes. The other was for Eric, who came upon a Cyber Monday deal on a new muffler, that I shelled out a few of his Christmas dollars to procure. To enable them to still have something to open on Christmas morning, I got busy on the computer and came up with these two certificates that I wrapped for them and put them under the tree.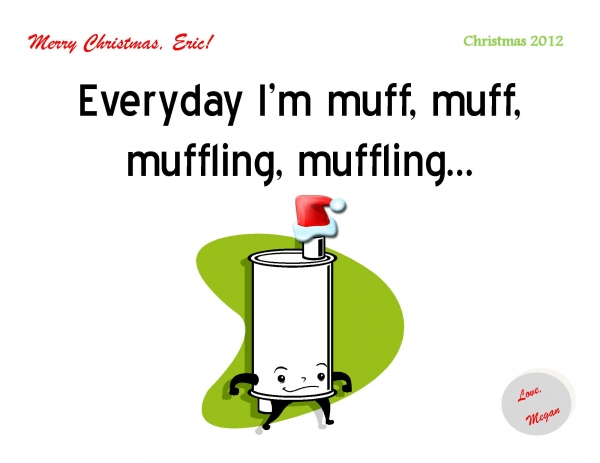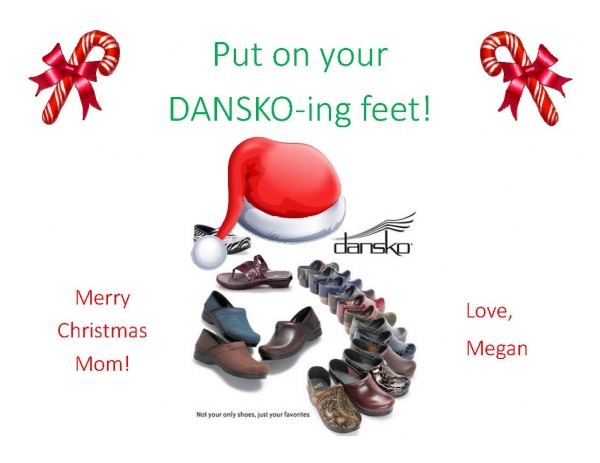 Those were the simple, little DIY gifts I made this year. The other one I first thought about buying, and then, the more I looked, the more I thought it would be even better and more heartfelt if I made it. The idea started when I was out in California visiting my sister Jackie, and we visited one of my friend's from college. She had the greatest sign in her house (sorry, no pictures) that said her family named and the date of their wedding as the date the family was established. Jackie and I just oohhed and ahhed over it. So when Christmastime came around, I knew it would be a nice, personal gift to give that she would like. There were some great options on Etsy, but I had to go the DIY way. It was pretty easy, actually. I just designed the font needed and then procured a frame and mat. I was so very happy with the result!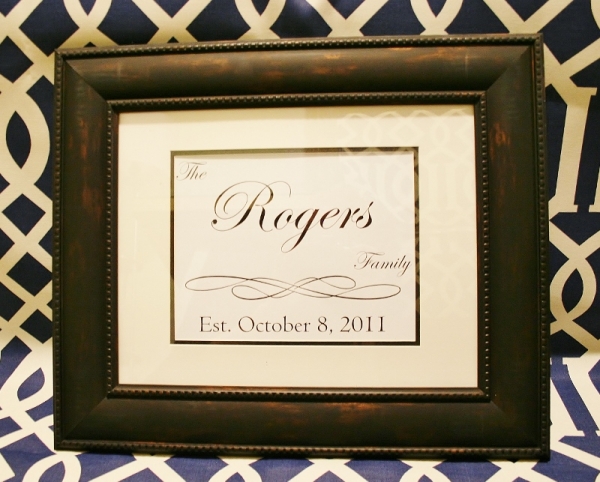 I also had an alternate project in mind that I could do if the other one didn't work out, but it did, and I still decided to gift the alternate. It was too easy not to! All you have to do is write a list of personal, themed words and go to the website Wordle. You just copy and paste the words into the block, hit "create", and decide which word cloud design you like the most. I couldn't decide which option I liked the most, so I gave them three options. I just printed them all out, stacked them in a frame, and let them decide. Perhaps a little rotation based on the season or how they are feeling?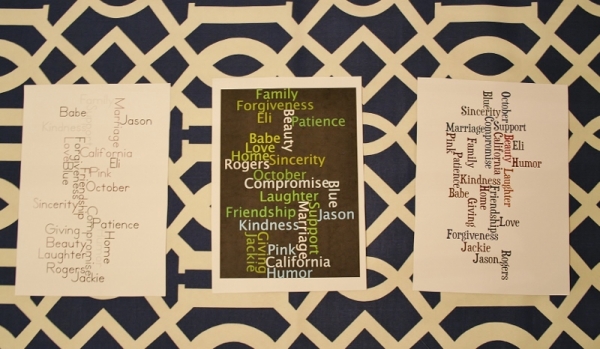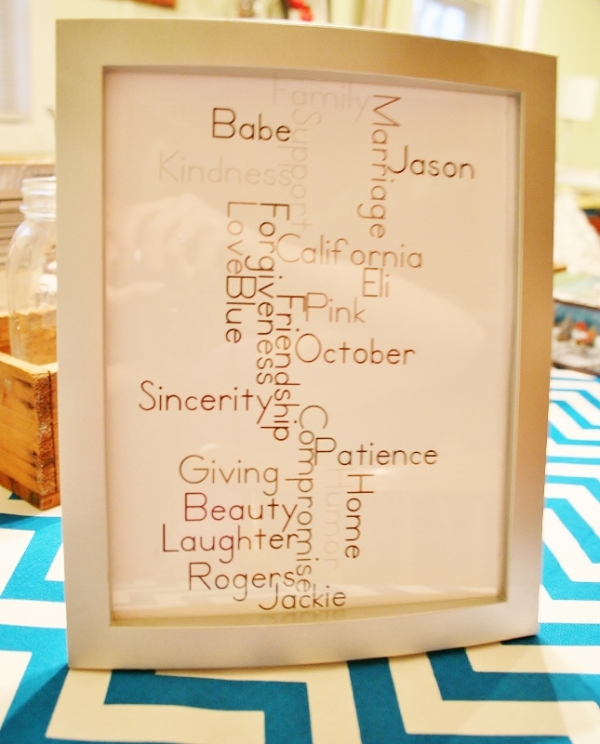 So there it is, my DIY Christmas gifts this year. It has been a while since I DIYed many Christmas gifts, based on the time constraints of a certain previous job, but now that I have started back on that track, I think there are many more to come. Stay tuned!