Surprise! That is always what you want to find in cookies, right? Well, as long as it is a chocolate surprise.
I thought I would share with you a food related post today because this past weekend had a lot to do with food. Some people say Superbowl Sunday is about football, others say it's about commercials, and then there are people like me who think it is about food. We have developed a tradition in the Rapp household when friends from North Carolina always come up on the Superbowl weekend, and lots of video games (all the boys), bad jokes (they think they are funny), food, and football happens. One of  my contributions is always to supply cookies for those long video gaming nights. On Friday night when our guests and friends descend into the house, the scent of cookies is always in the air.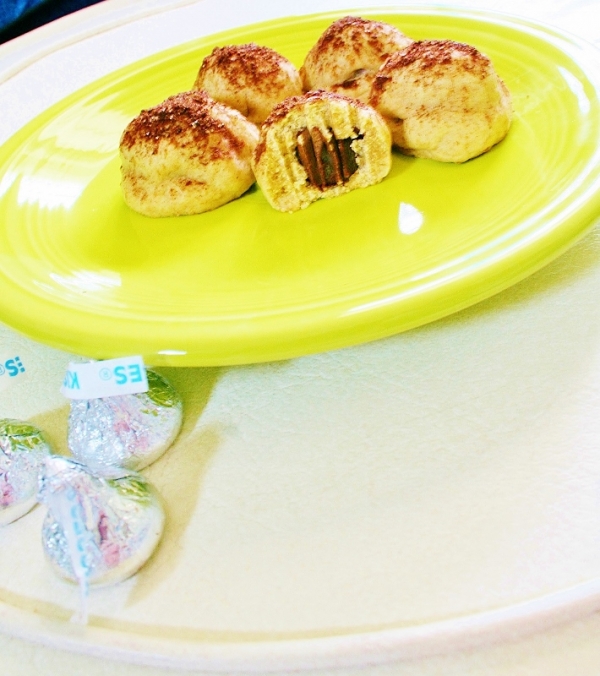 This time I decided to go with "Chocolate Surprise Cookies", which is a different take on chocolate blossoms. They are delicious, bite sized cookies with a nice melding of spices to make it a not too sweet cookie that is just pleasant to the senses.
Chocolate Surprise Cookies
Ingredients
3/4 cup of butter, softened
1/3 cup of firmly packed light brown sugar
1 1/2 teaspoons vanilla extract
1 1/2 cups all-purpose flour
1/8 teaspoon cinnamon
Hershey Kisses
1 1/2 tablespoons confectioners' sugar
3/4 teaspoon unsweetened cocoa powder
Preheat oven to 350 degrees. Combine butter and sugar and beat with an electric mixer on medium until light and fluffy. Add the vanilla. Combine the flour and cinnamon in another bowl. Add the flour mixture to the butter mixture. Mix well.
Take about an inch ball of dough and an unwrapped Hershey Kiss. Push the Hershey Kiss into ball mixture and roll into a ball, making sure the dough covers the Hershey Kiss. Bake on cookie pan until golden brown, about 15 minutes.
Combine confectioners' sugar and cocoa powder in a small bowl. Sprinkle over hot cookies. Cool on wire racks.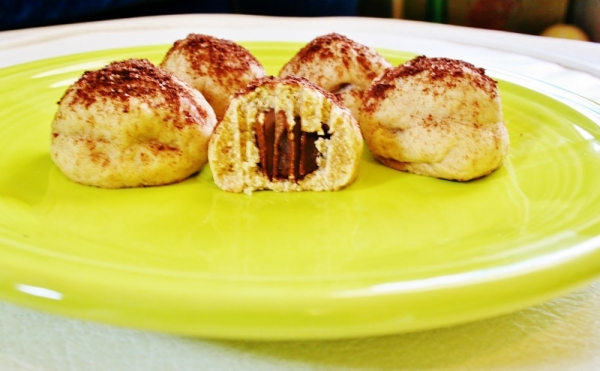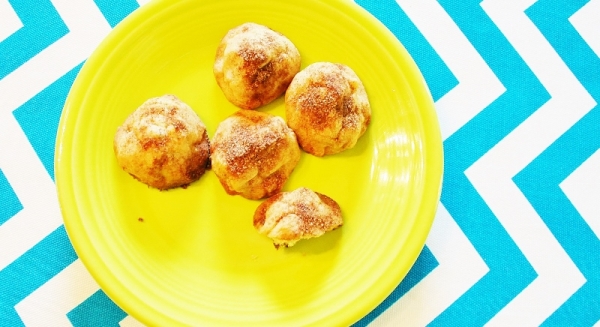 It is definitely a cookie surprise in your mouth! I also need to emphasize again how the combination of spices in these cookies with the chocolate are quite delightful. What did everyone else cook up for Superbowl Sunday parties this weekend?