Behold, I baked a pie (and crust) from scratch. The biggest achievement? It doesn't have chocolate! WOW! I almost never, ever make desserts that don't have chocolate. A sweet potato pie though, that had me interested. Since my mom was coming to visit, I thought it would be a good time to try something new. Also, we have a pretty extreme sweet tooth, so I thought adding in a healthier type of dessert might balance all the chocolate I knew we were going to consume. And man, is this good! Always having been a fan of the sweet potato casserole at Thanksgiving, I knew I was going to like this.
Ingredients
1 pound of sweet potatoes
1/2 cup of butter, softened
1 cup of white sugar
1/2 cup of milk
2 eggs
1/2 teaspoon of nutmeg
1/2 teaspoon cinnamon
1 teaspoon of vanilla extract
1 9 inch crust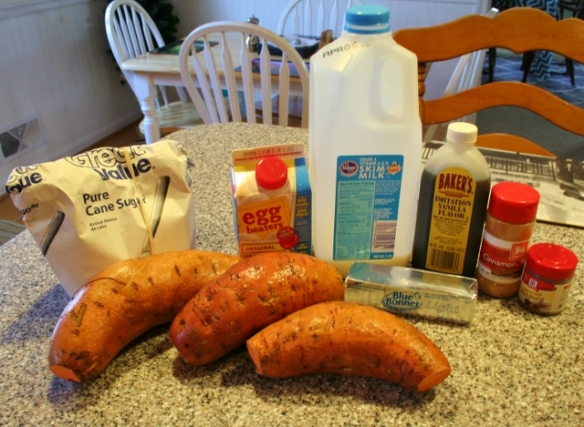 Directions
1. Peel sweet potatoes and cut into medium-sized chunks. Boil until they become soft enough to mash (30ish minutes).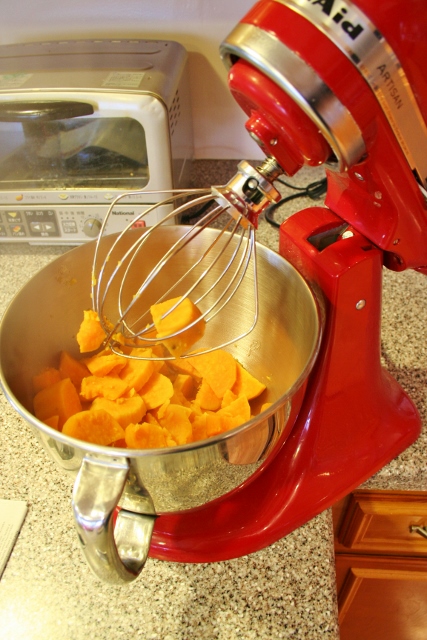 2. Beat sweet potatoes in a mixer until smooth. Add butter, and mix well with mixer. Stir in sugar, milk, eggs, nutmeg, cinnamon and vanilla. Beat on medium speed until mixture is smooth.  Pour filling into an unbaked pie crust.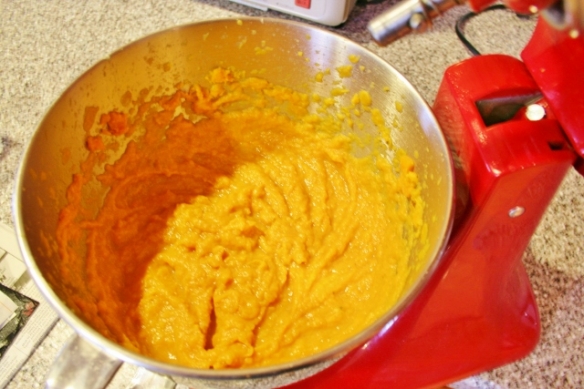 3. Bake at 350 degrees for 55 to 60 minutes, or until knife inserted in center comes out clean.  Pie will puff up like a souffle, and then will sink down as it cools.
Side note: In these pictures I made my own crust. However, as it was my first crust and I sort of rushed through it, I wasn't thrilled with it. Therefore, I am not going to share the recipe I used for it. When I perfect it, then I will share. Either use your own recipe or buy one!