As you know I have been knee deep in organizing around the casa. It started with a glittery closet and then organizing the China cabinet (the actual cabinets).  Well, I have been really working on putting everything back together in the Mego Cave closet but way more organized. Except sometimes I think organizing can get kind of expensive, so I decided to try and use what I have to organize everything. Well, it wasn't exactly what I had. It is what I found in my work recycling bin. Thanks to some heavy coffee drinkers I brought home these babies (although I actually have three in total).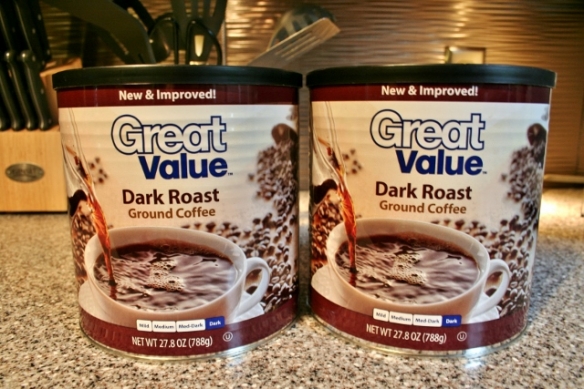 After some cleaning up they were a fresh slate.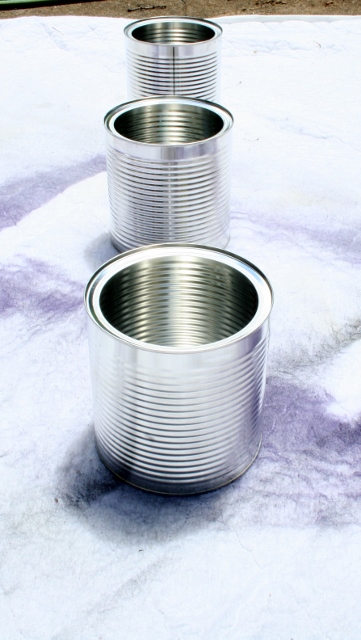 The next step was to pick up some pretty teal Rustoleum spray paint in Lagoon (satin finish).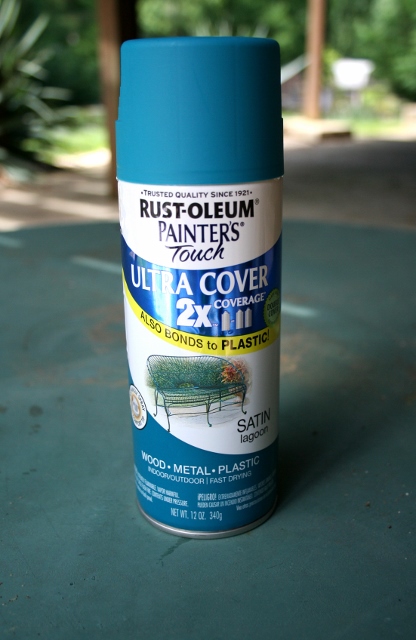 It took a couple of thin coats to cover all those little ripples but finally it was a nice teal color. I decided to keep the tops black since I thought with all the bending when taking them on and off again might crack and peel the paint a little bit.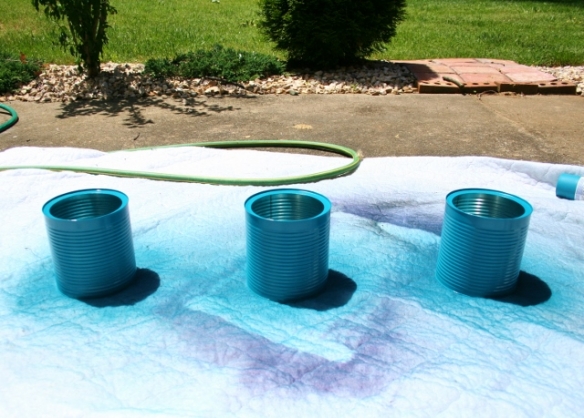 At this point they were definitely looking a little better but were still looking like teal coffee cans. I thought I would dress them up a little bit. [Sidenote: This totally makes me think that my playing with dolls and dressing them up as a child grew up into projects like this.] I had some extra paper scraps from the modernizing of the China cabinet. This just confirmed why I hold onto things, even scraps. I just wrapped them around the middle and taped them in the back.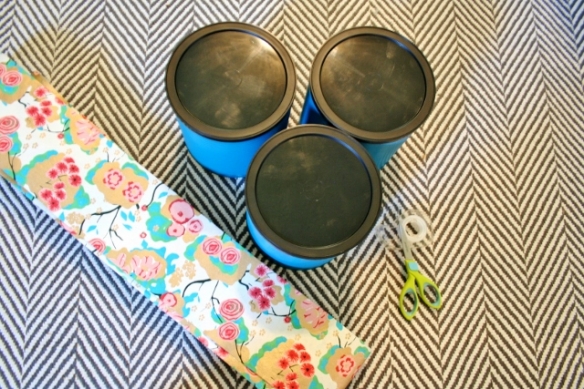 The great thing about these is how they easily stack too, making even more use of your space. So there it is, how something from the recycling pile got rescued by me and upcycled into organization containers. I'll be showing (oh so soon I promise) how they worked themselves into my closet organization.