One of my favorite projects to date has been my cargo love seat makeover. I bought this baby off of Craigslist for $40, sanded him down and restained him, and then spray painted the vinyl seat covers.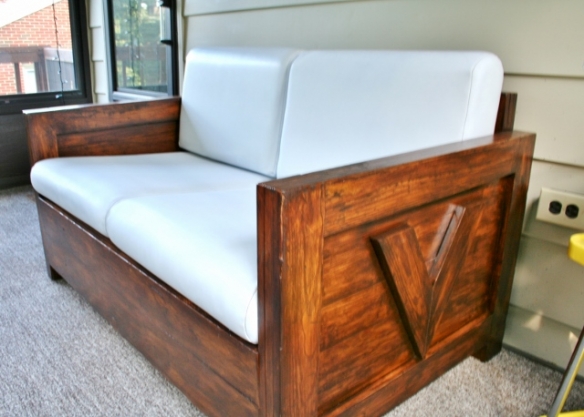 He was looking mighty, mighty fine (although no need to be jealous Eric) but needed a little styling. You saw me work what I had in the house and tried styling him four different ways.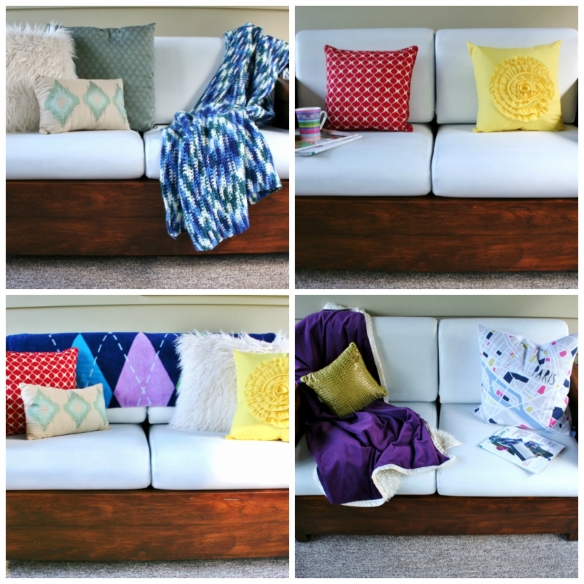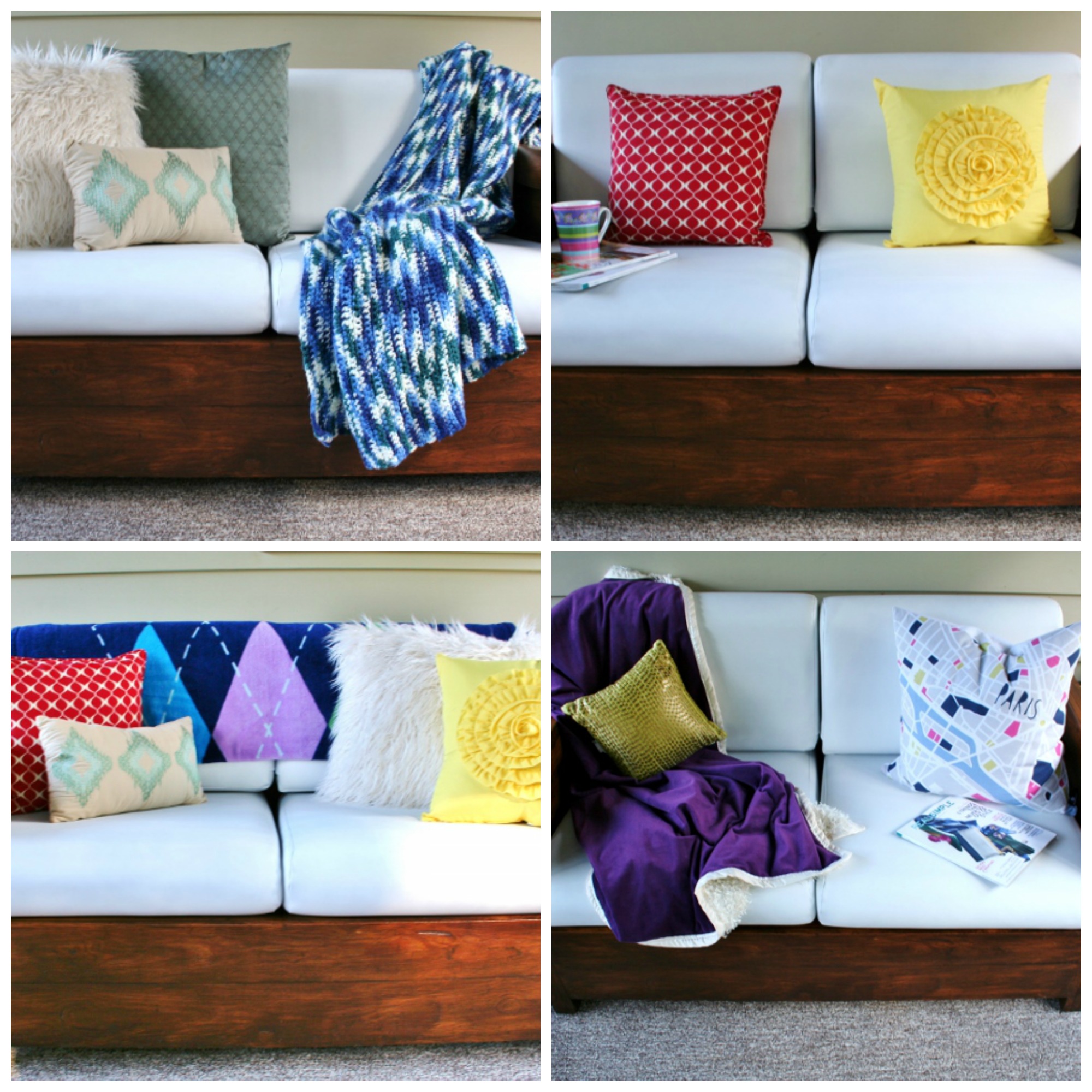 That sure was fun but I still had a few styling tricks up my sleeves…like making pillows in fun and interesting ways. Here's how my pillow making went down.
It started pretty typical:
Pick out fabric.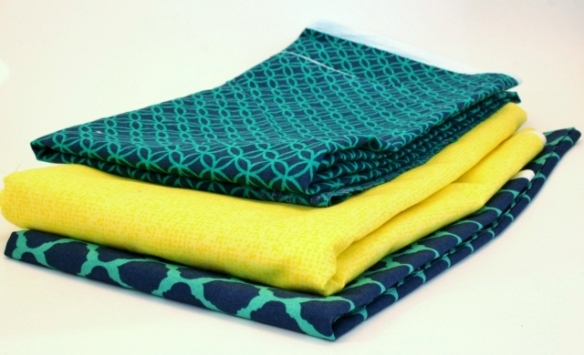 2. Cut out fabric (plus an inch around for hemming).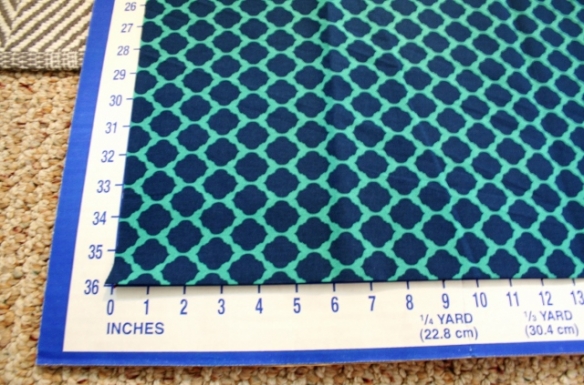 3. Pin fabric sides to each other. Make sure you sew the pillow inside out.

4. Sew fabric. Yup, I sewed again all thanks to my mother-in-law.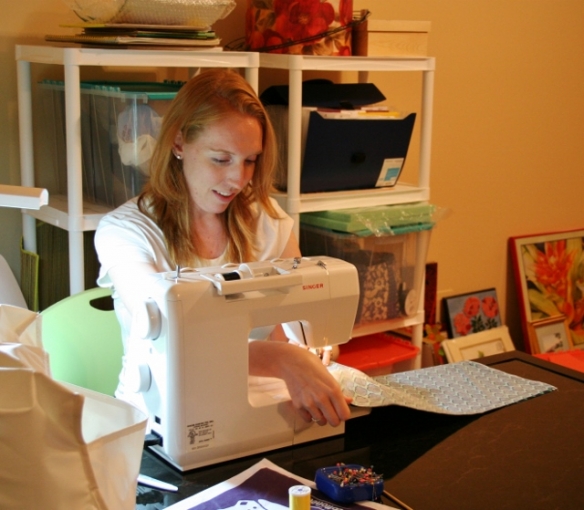 Here are some tips and tricks I picked up in sewing pillows.
Crisp corners can be a breeze. Just get to where you want to end, make sure the needle is down, lift up the lever, and twist the fabric so you are ready to sew your next straight edge.
After you finish sewing, cut away excess material around the edges (not too close!) and snip off the corners on the diagonal.
When you flip your fabric back to the correct side, there is a nifty little tool made for corners to help them be crisp. I asked, "Is that a for real tool or just a chop stick?" Apparently it's legit but I think a chop stick would work well.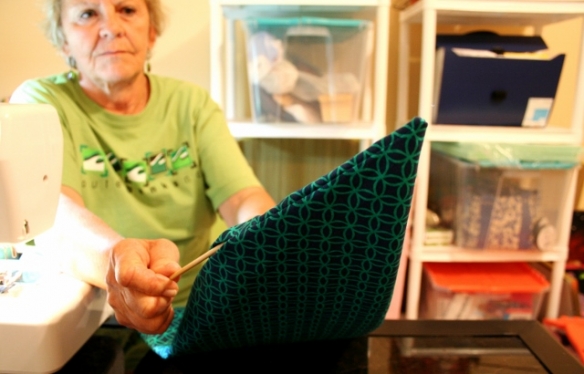 5. Then I got to the stuffing. There are so many ways to stuff a pillow. You can buy a pillow form or recover a pillow you're not loving any more. Or you could buy a big bag of that stuffing that is pretty expensive at craft stores. Or you could do what I ended up doing. I took an old sleeping pillow that had seen better days and all of the plastic grocery bags I could get my hands on (from my stash, my mother-in-laws, and my co-workers).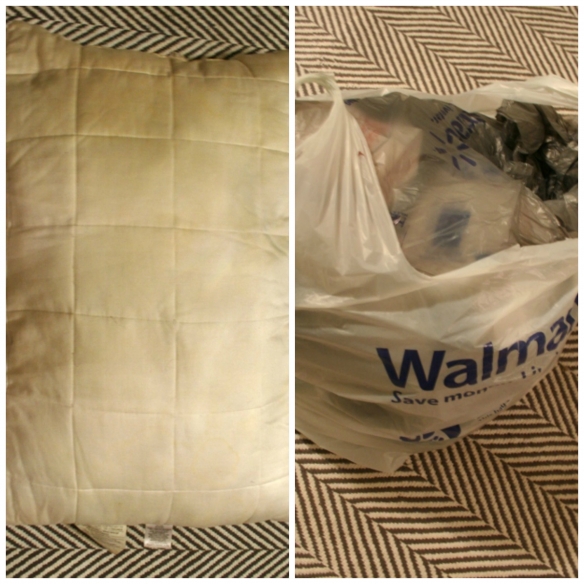 I used the pillow stuffing for the corners. Then, I stuffed in the plastic bags. Make sure to stuff in a lot since there will be some air in the bags. You don't want your pillow to deflate later. Once your pillow is pretty packed with bags, use the pillow filling to soften up the pillow. I just did a layer between the fabric and bags.
This is what it looks like in process. It's fun and messy. I cuddled up on the couch while watching TV one night.

6. Sew up the opening by hand.
There you go – sew so easy! And almost free as I just paid about $4 for each pillow's fabric. I thought it would be the perfect way to make outdoor pillows that go through many seasons. Here they are all beautiful on the love seat. I'm so pleased with them!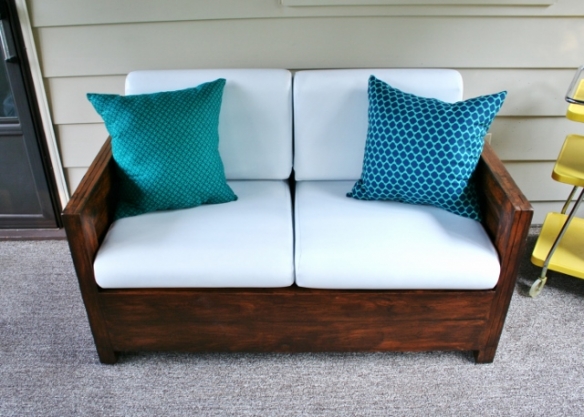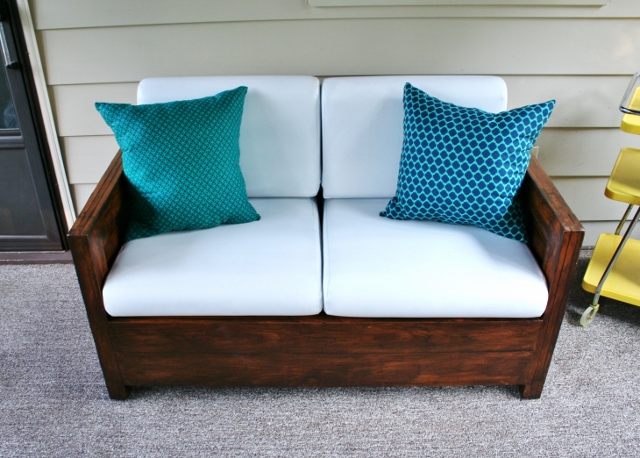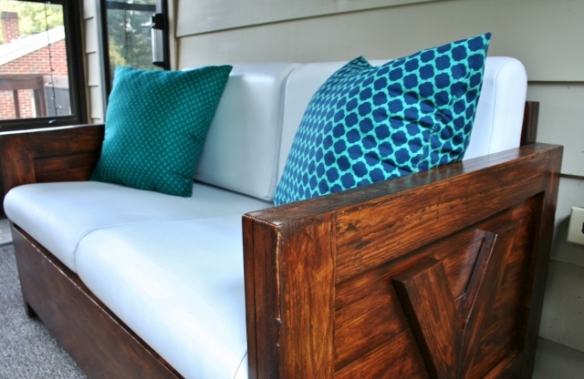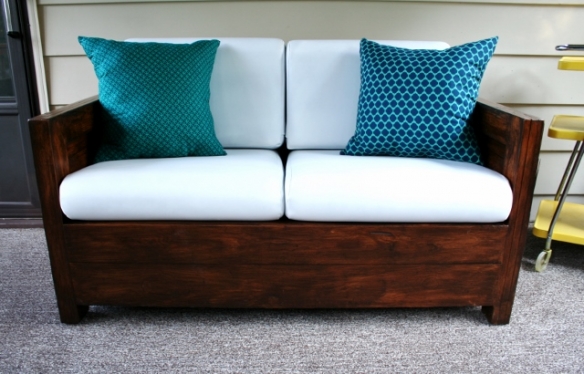 Sharing this post with: