Washi tape, washi tape, everywhere! Basically, that's what I see, from walls to toe kicks this is a trend that is sticking (hah). Since it can come in so many different colors and patterns, it's also a trend that can adapt to other trends. So I am embracing one roll at a time.
Through my meanderings through Pinterest the other day I hit upon this votive idea that I thought was too cute – she wrapped washi tape around votive candles to spruce them up!
I also thought it would be a great fit for a votive holder that I have hanging around the sun room.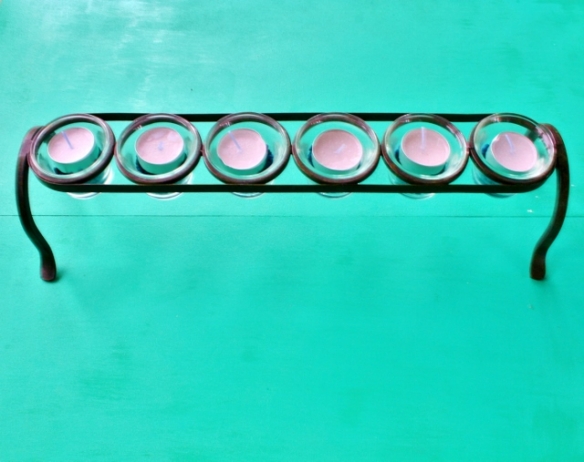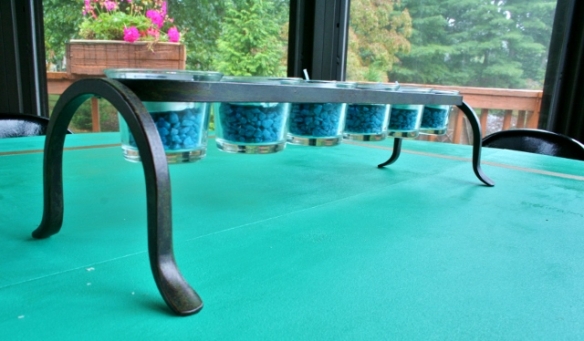 So out came my collection and in no time these  candles were wrapped in beautiful paper tape (which is all washi tape basically is).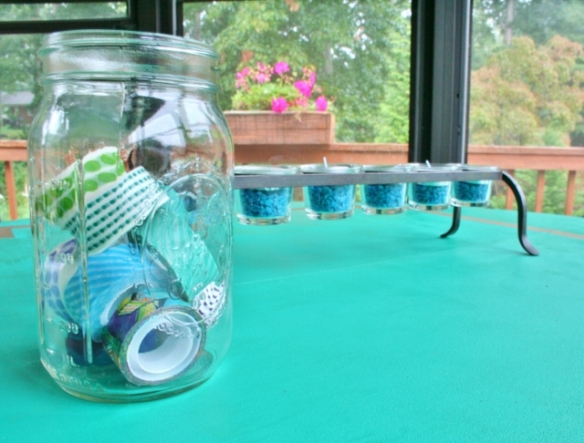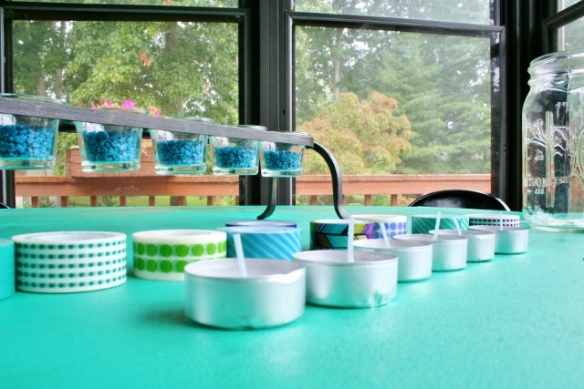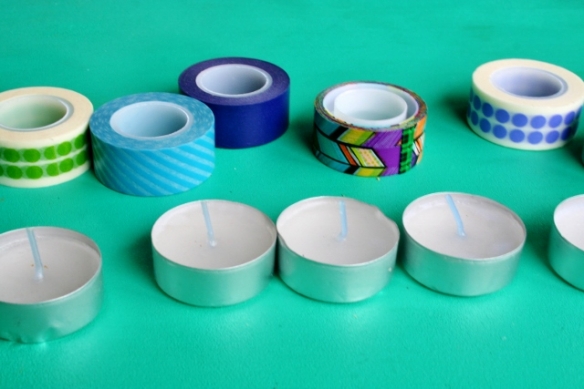 After I finished making these  candles oh so pretty, I put them back into the holder – sans blue rocks this time. It showcased the beauty of them so much more.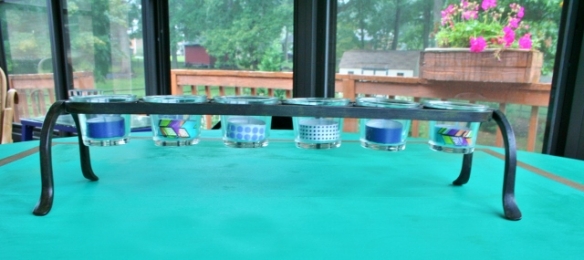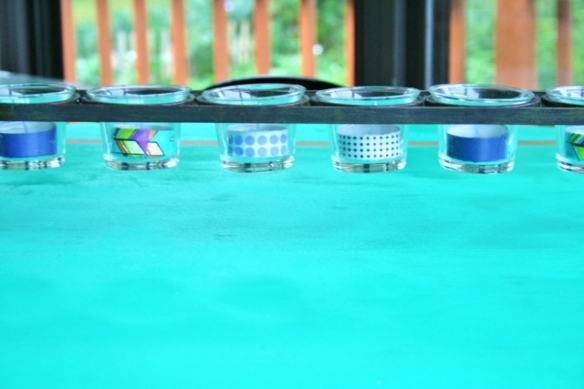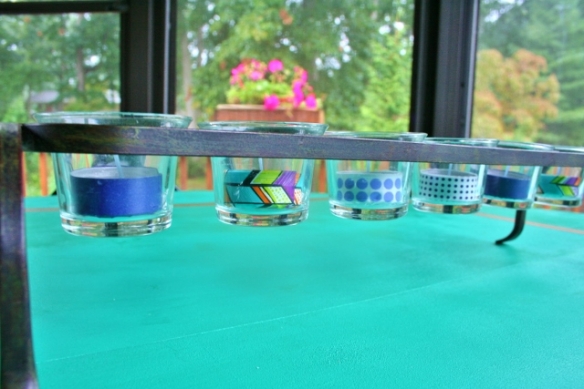 Boom. Done. Now that's a quick and easy project!