Over the past couple of months I have been all about the sun room. It has been thrifty project after thrifty project – most of them involving paint in order to transform them from ho-hum to spectacular (like the emerald and gold table, spray painted vinyl cushions, painted fabric cushion, or navy door to name a few). Today is no different. I decided the wall behind the refinished love seat needed to be painted.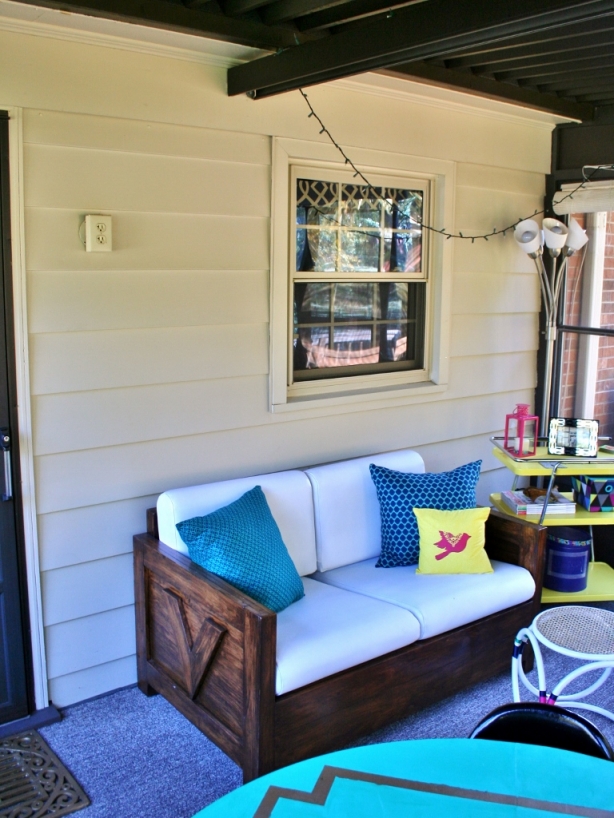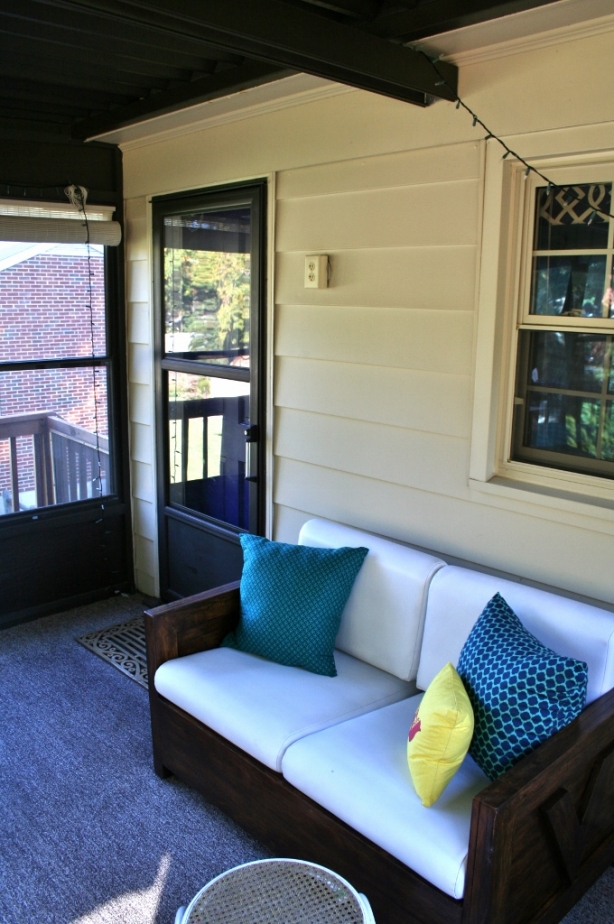 I was on and off again on painting the vinyl. I was nervous because basically it was painting an exterior wall of our house. This would make the wall not match the other vinyl walls of the house. I feared of something way in the future – what if it didn't match the other vinyl walls if we took down the sun room one day?! Then, after some stain splashes and dirty spots really started to drive me crazy, I decided to go for it. Be gone those fears that it won't match the other sides of the house. It's just paint! It can be fixed! Fear faced. It was time to paint this vinyl wall.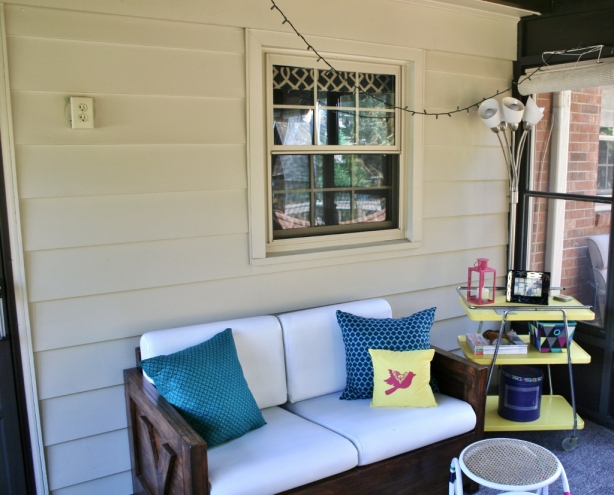 As I started thinking about the color I wanted to paint the wall, I knew I wanted to do something neutral since I had so many colors going on in the room. But neutral doesn't mean it can't be fun. So I decided to paint my wall not one but THREE colors.  Yup, a gradient wall.
I decided on a trio of Olympic colors (from dark to light): Silver Dollar, Gray Ghost, and Willow Springs. They were a nice grey trio with a tint towards the brown family. I thought they would play nicely with the brown frame of the sun room. I ended up getting a quart of each in satin finish in Olympic's exterior line. The line says right on the can that you can paint vinyl siding with it! That's a win.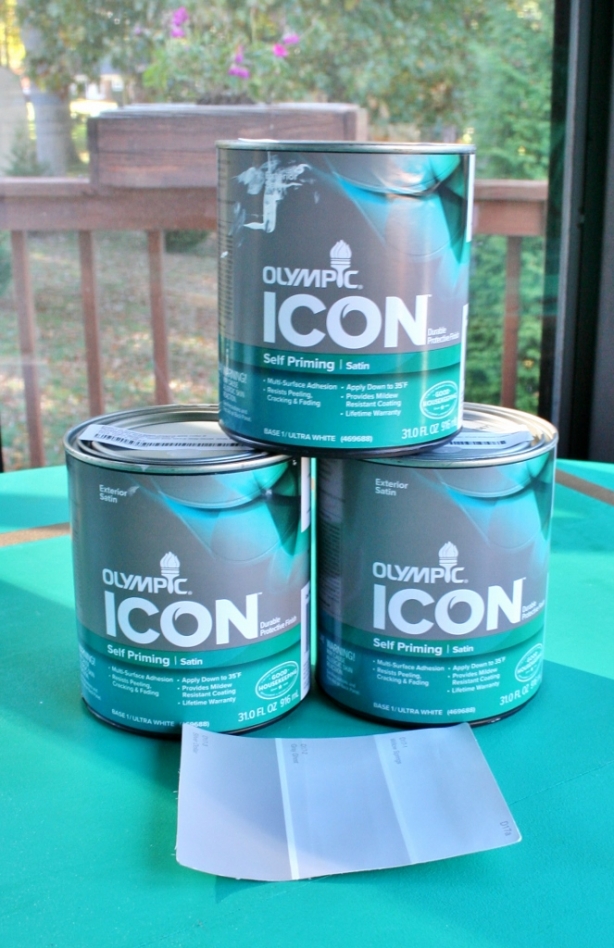 My first step, since the previous owners had already painted this wall once with oil paint (visit this post to find out how to test if paint is oil or latex), was to use an oil primer to ready the wall for latex paint. I used Zinsser's oil based primer. Beware this stuff is STINKY. Make sure to use it in a well ventilated area. I even put a fan by the window blowing out to draw air through the room and out.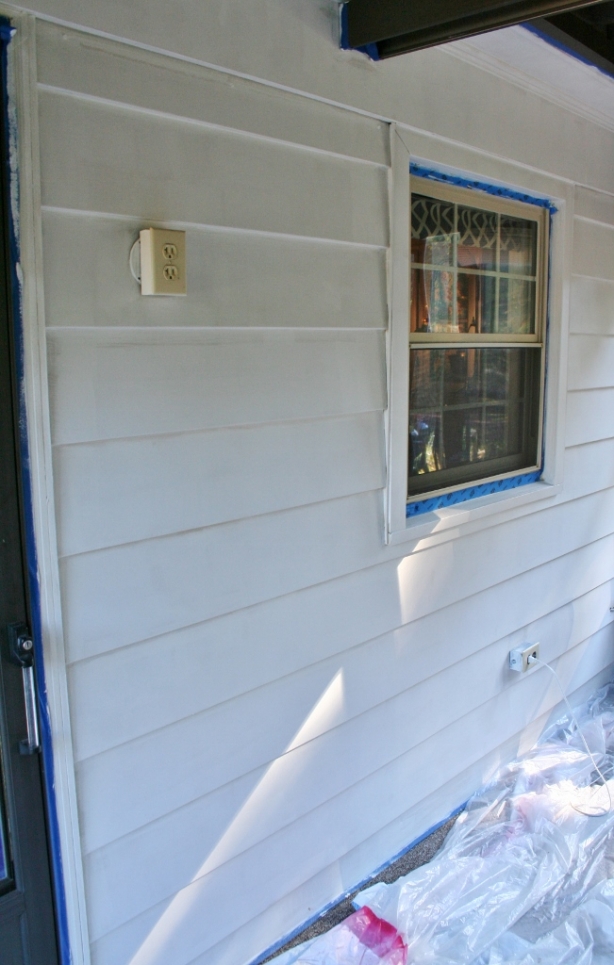 After one coat of primer as seen above (that is all I felt this room needed) I went ahead with my first coat of greys. Since I was concerned about running out of paint (which I didn't need to be – I had TONS left over) I decided to brush it on. I thought the roller would soak up too much paint. I also wanted a nice thick coverage. I think this was a smart choice and ended up saving me time. I would have had to brush almost all of it anyways since all those slats have so many angles.
Here the wall is after the first coat. To decide the gradient I first counted all the vinyl slats. I had 12 (such a great even number divisible by 3!) so each color got 4 slats painted. I went from dark on the bottom to light on the top.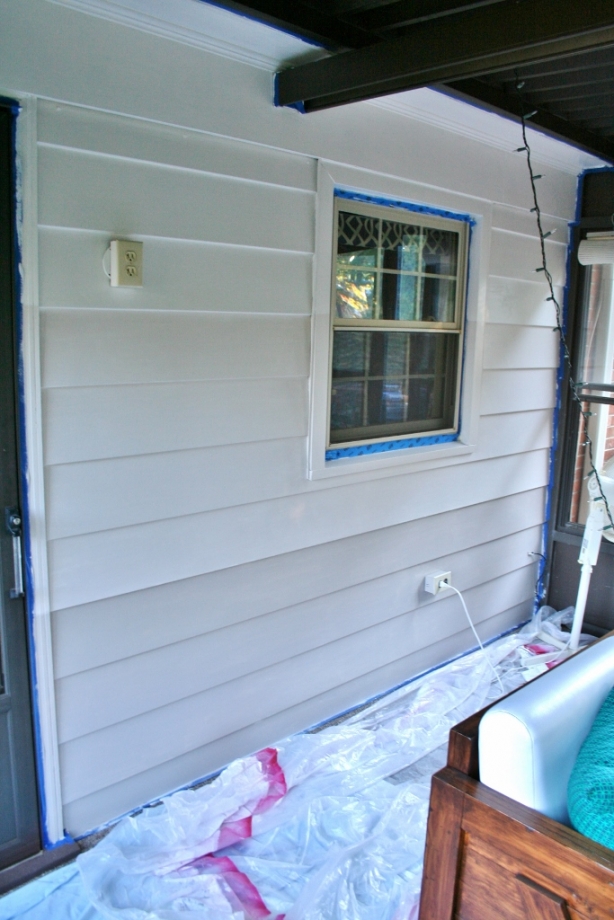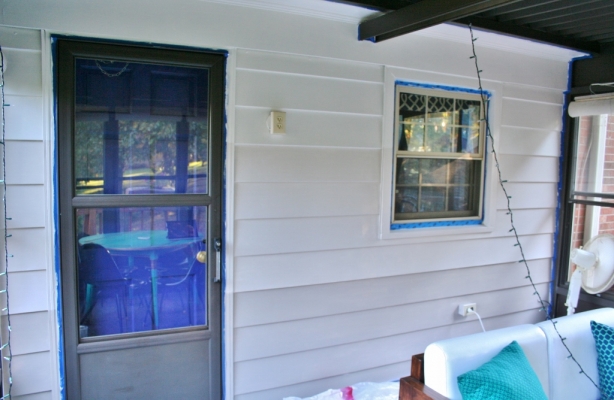 It definitely needed two coats. Actually, the middle color seemed a little too light for me, so I opted to put a third coat on it to try to make it have more contrast. Here it is with its second/third coats.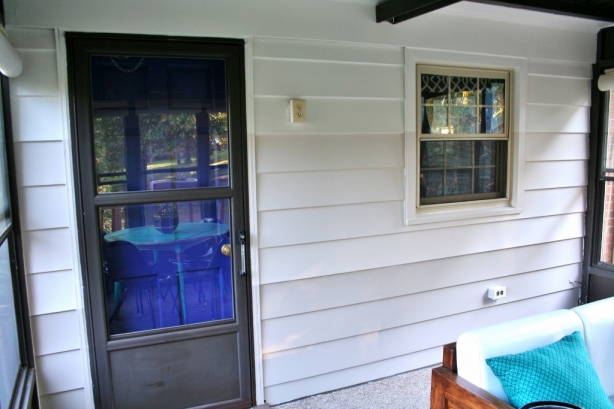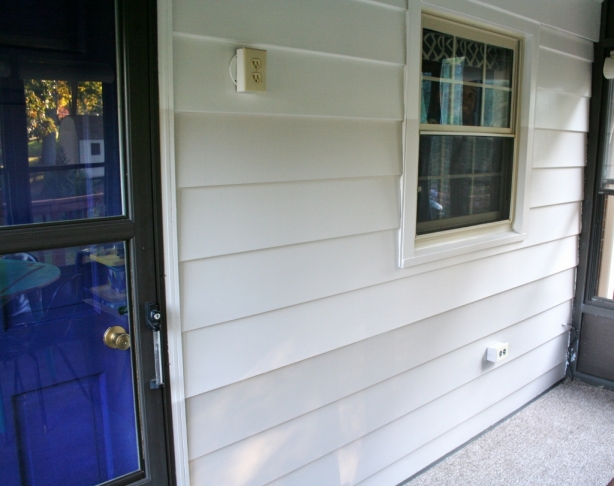 I love how it is subtle but still interesting and special. I also love all three of the colors on that strip. See – there is a way to make neutrals really fun and interesting! It also doesn't compete with all the colors, patterns, and furniture I have in the room.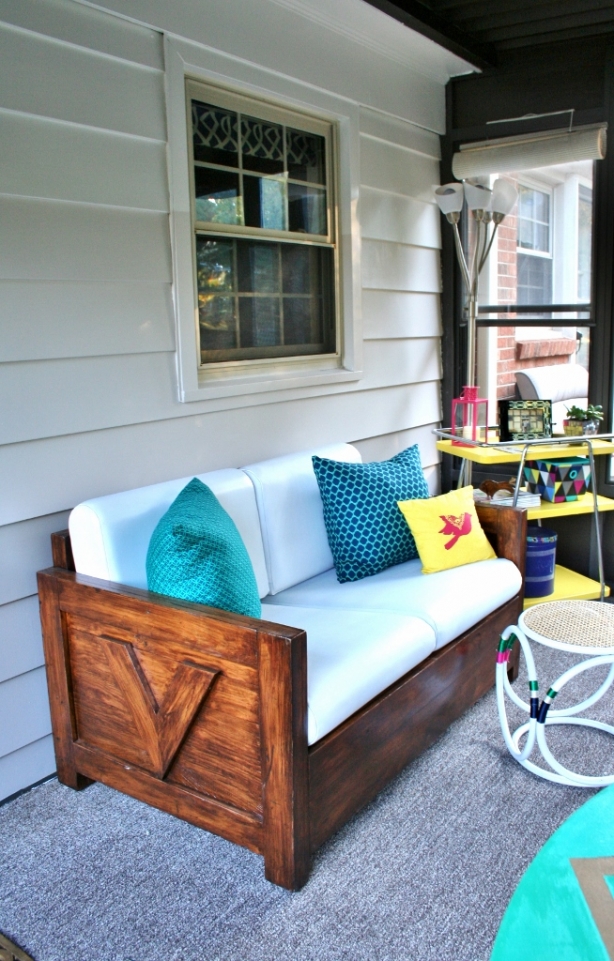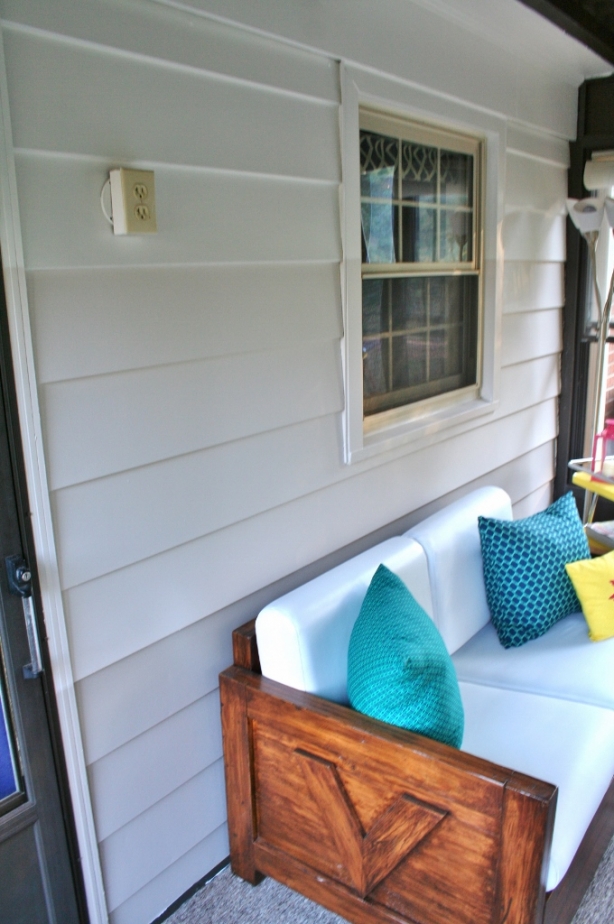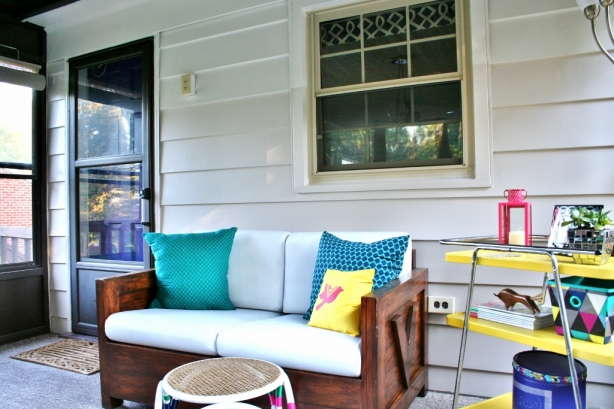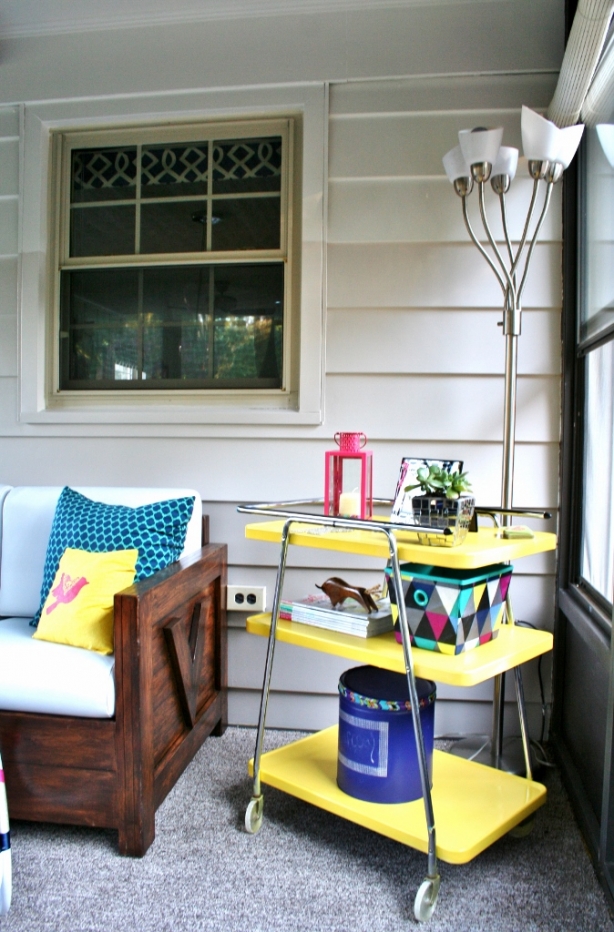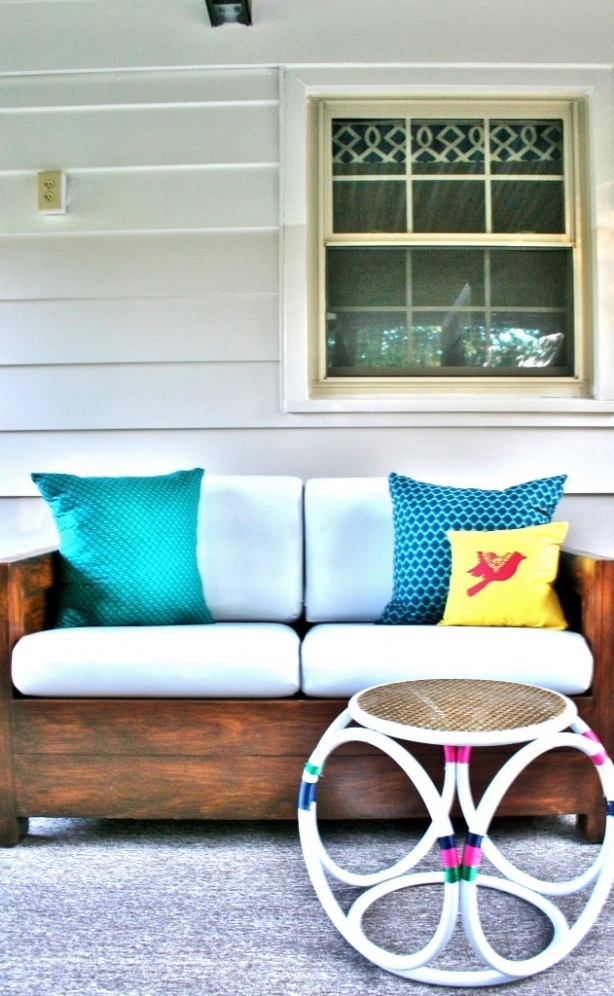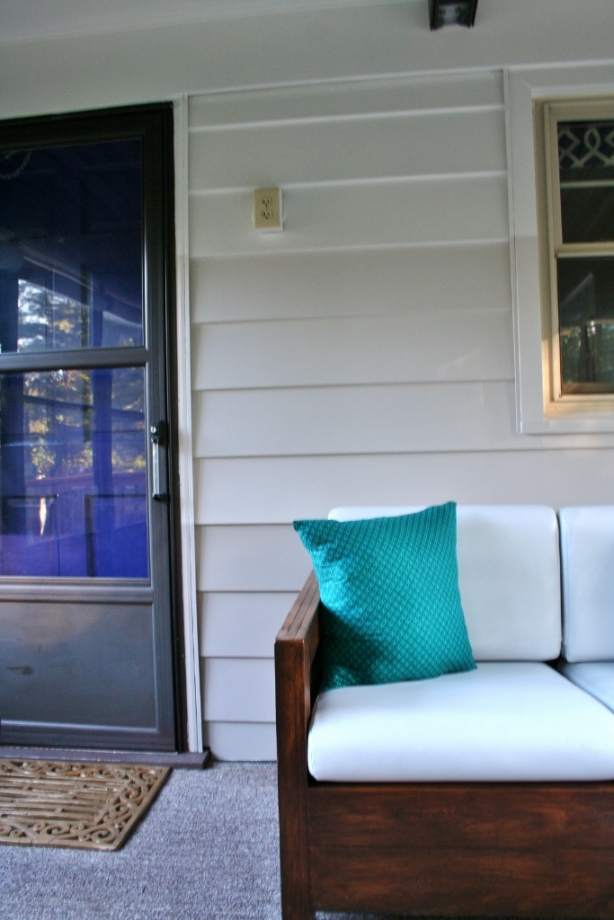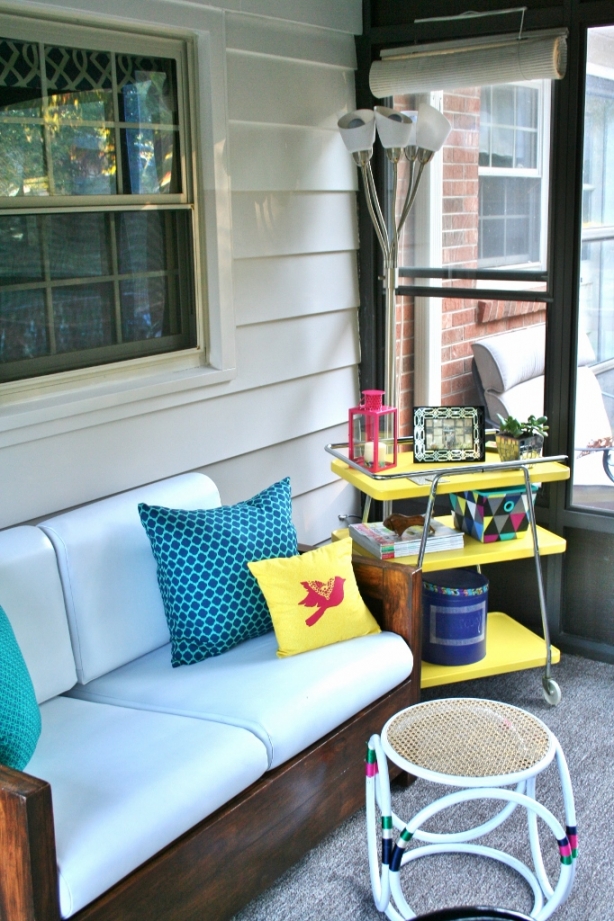 I looooove this look so much! I also love how the vinyl siding made it so easy to make this gradient – so measuring or taping needed. That's a whole lotta love for one little wall.
Here is a final look at the before and after: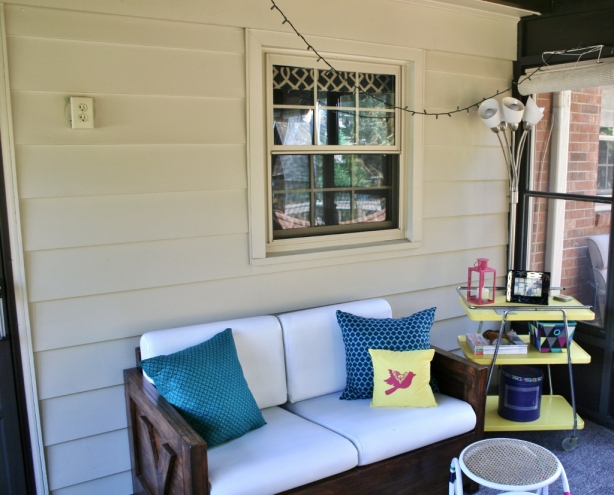 Sharing this post here: