One of the things that I love about our neighborhood is that it is an older, more established neighborhood with beautiful trees. There are huge, tall trees everywhere around us, creating a nice, homey feel. There definitely can be a downside with trees too – they die and fall and can be a threat to your home (or your neighbors' home). In order to ensure the safety of our home we decided to take down two rotting trees and limb up a couple more that had limbs overhanging the house and road.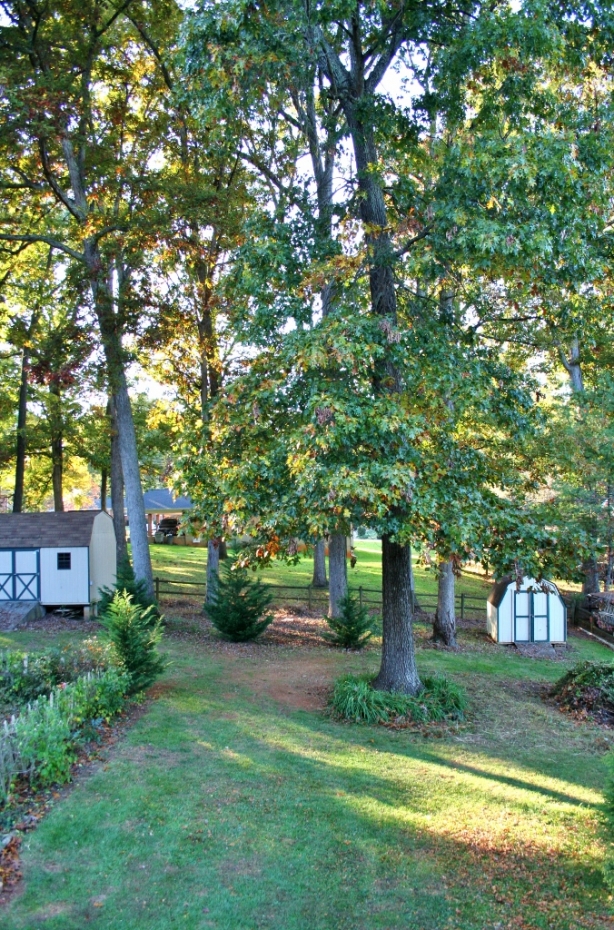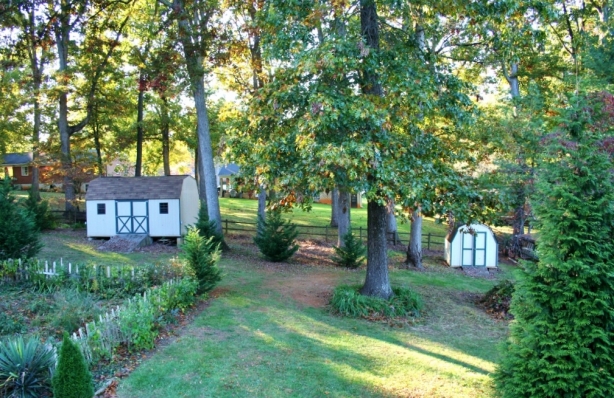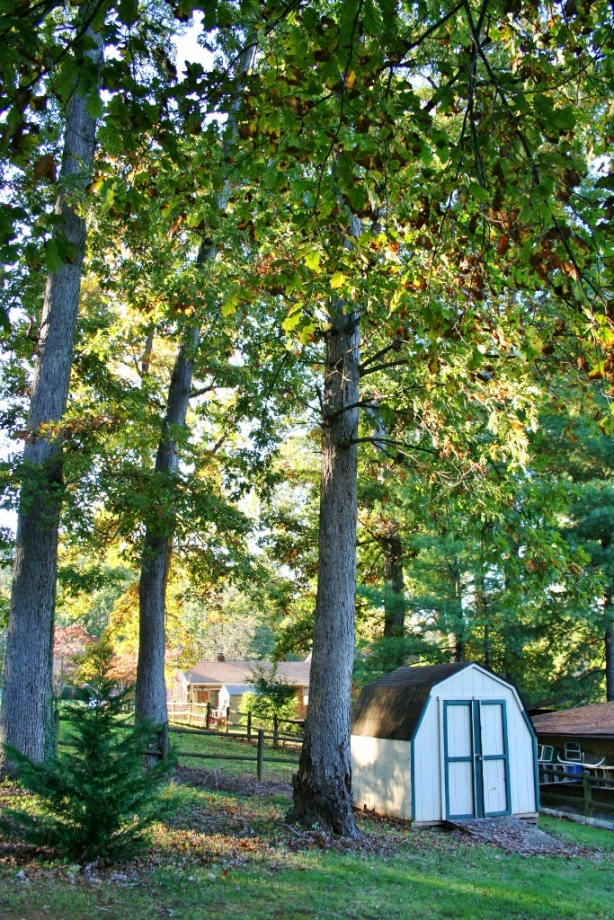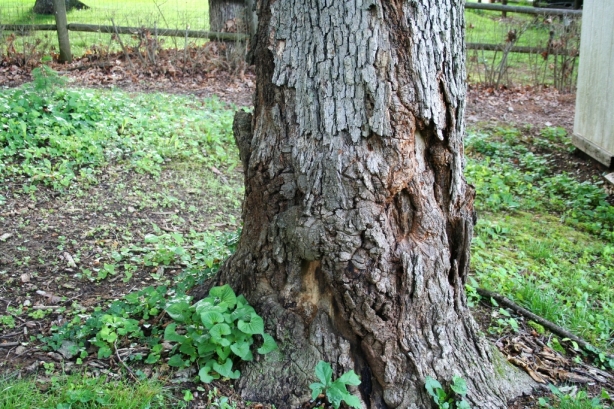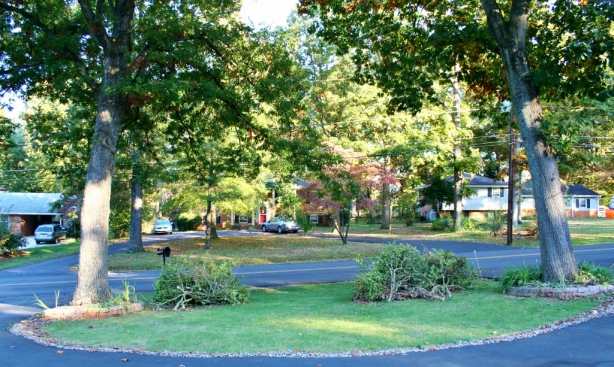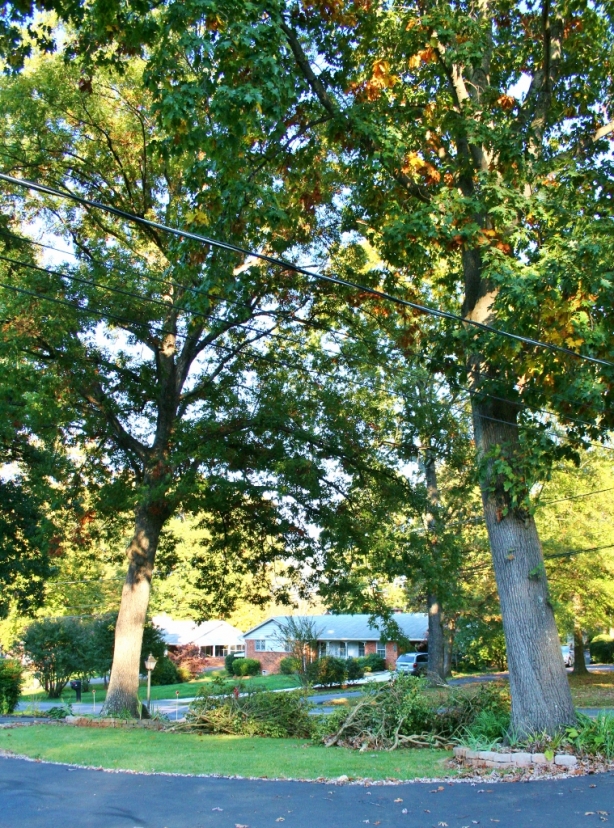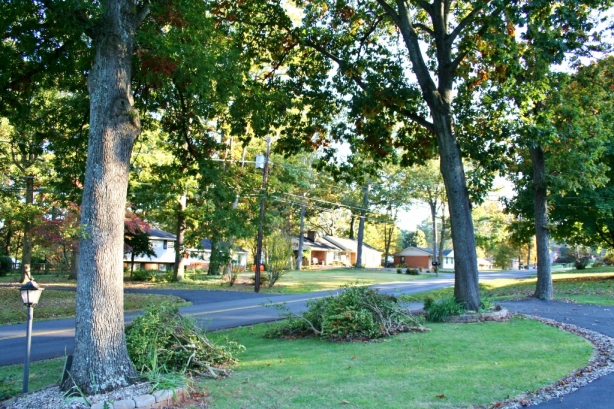 On the plus side, this means that there are less leaves to rake up! Hurray!
So about six months ago we started contacting tree removal companies. I recommend talking with your neighbors to see who they have used. Chances are, most of your neighbors have had to deal with tree removal if you have a lot of trees in your neighborhood. We got a few names and a few quotes and picked our final contender.
Lesson #1: It pays back into your pocket to shop around. Our quotes were all over the place, some double what others were going to charge us. Pick the one with the price tag and reliability you are comfortable with.
Lesson #2: Make sure they are licensed, bonded, and insured. Taking down trees is tricky and somewhat risky. You do not want any liability on your property.
After we picked our contractor, ohhh about 6 months ago, the onslaught of endless rain began. Due to our trees being in the back yard and heavy machinery having to trek across it, the ground needed to be dry. So basically that didn't happen for months.
I think he kind of forgot about us.
Lesson #3: Be persistent. Contractors are busy. I like to stay on their radar and check in with them every few weeks. It's a thin line to tread of being persistent and not annoying. You want a good relationship but you do want them to come.
Finally, FINALLY, after months of patient waiting and time for the ground to dry, our contractor was available.
Lesson #4: Make sure to mark your septic tank if trucks could be remotely near them. When I was growing up we once had an incident with this and heavy machinery running over our septic tank. Now I am paranoid on marking it when any vehicle comes near it.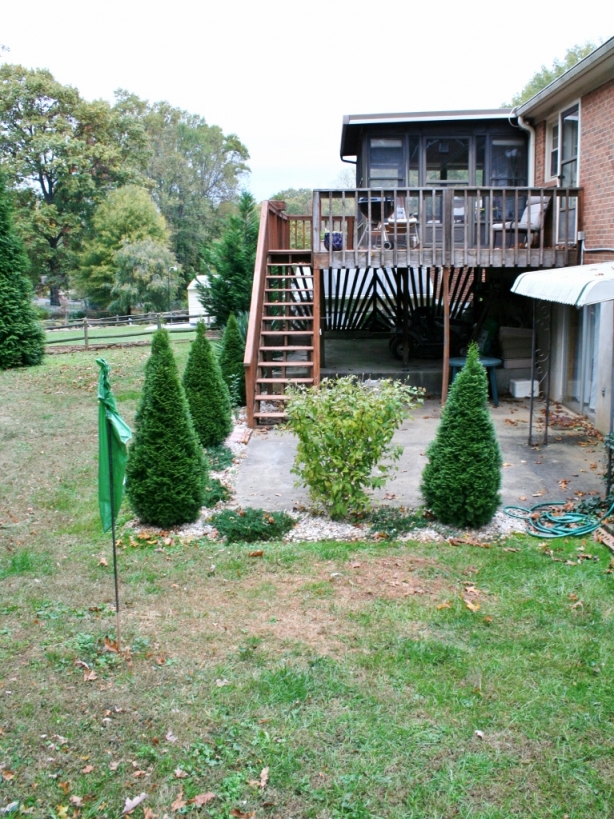 Lesson #5: Ruts happen. Just see it as a chance to reseed your lawn and just make it greener and fuller for next year. 🙂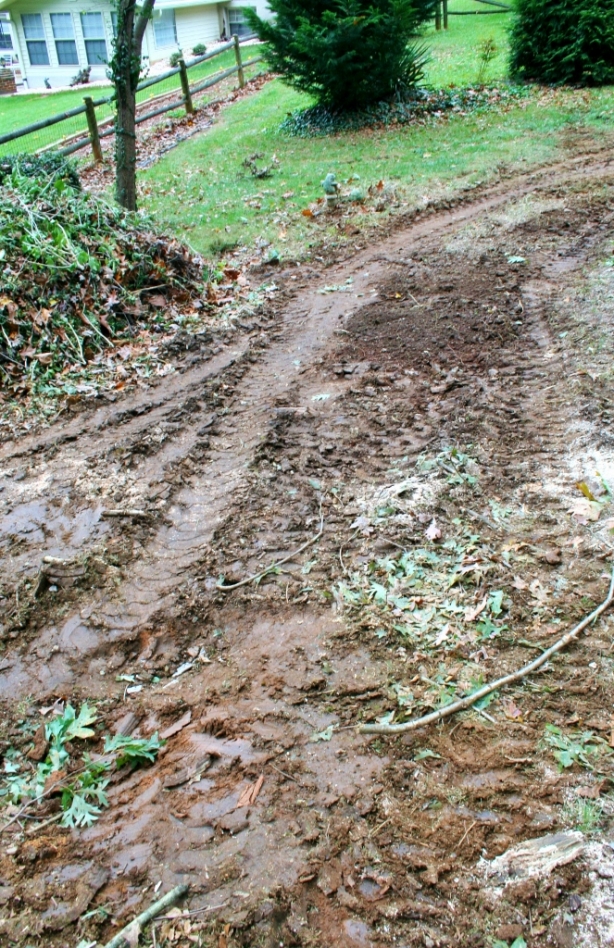 Now, you can sit back and let them do the work. Unfortunately this was an all-day affair and I had to go to work, so no in-process pictures. Although I did day dream a lot about the tree work in my head all day (sorry boss).
I then came home to this glorious sight! No more holly bushes on the lawn and nice trimmed trees in the front.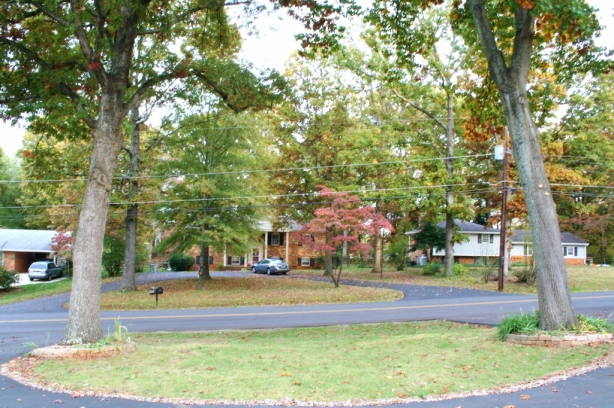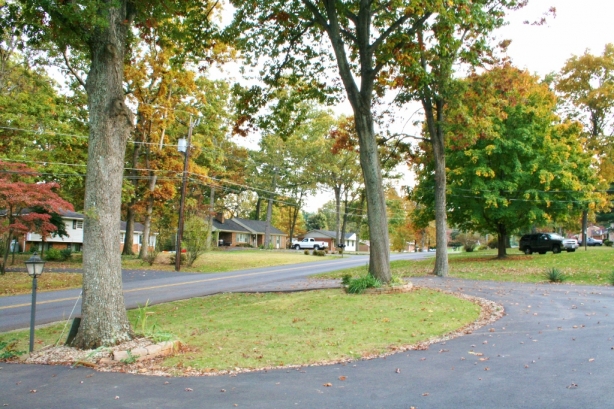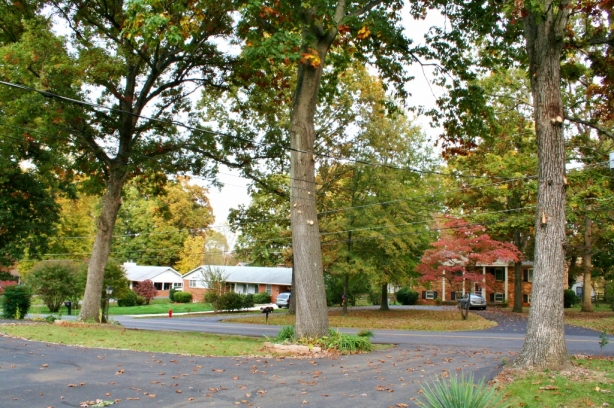 The back is really where you could see the difference. Two trees gone and one limbed up! That is a huge difference there. Not only is our house safer, but we are definitely hoping that there will be less leaves to rake (please, please, please).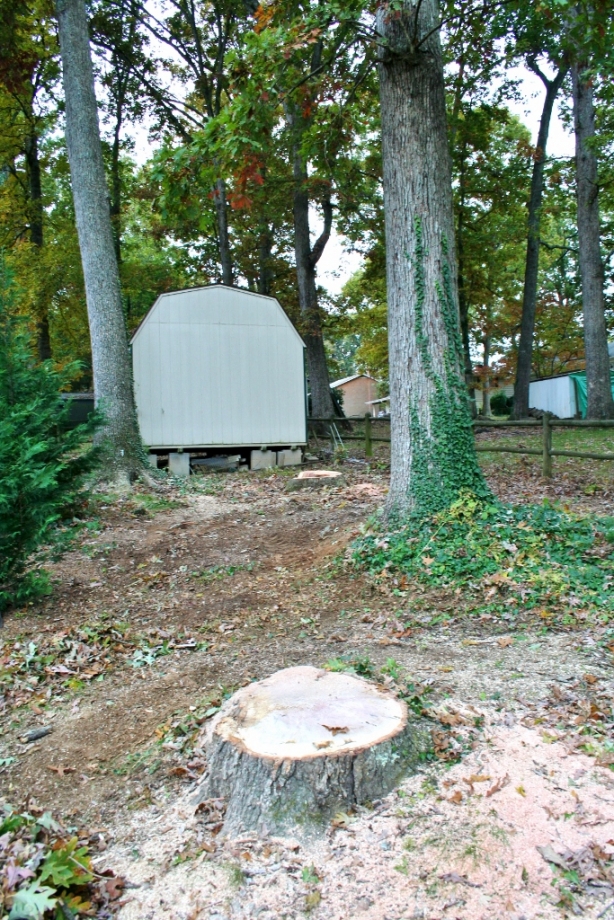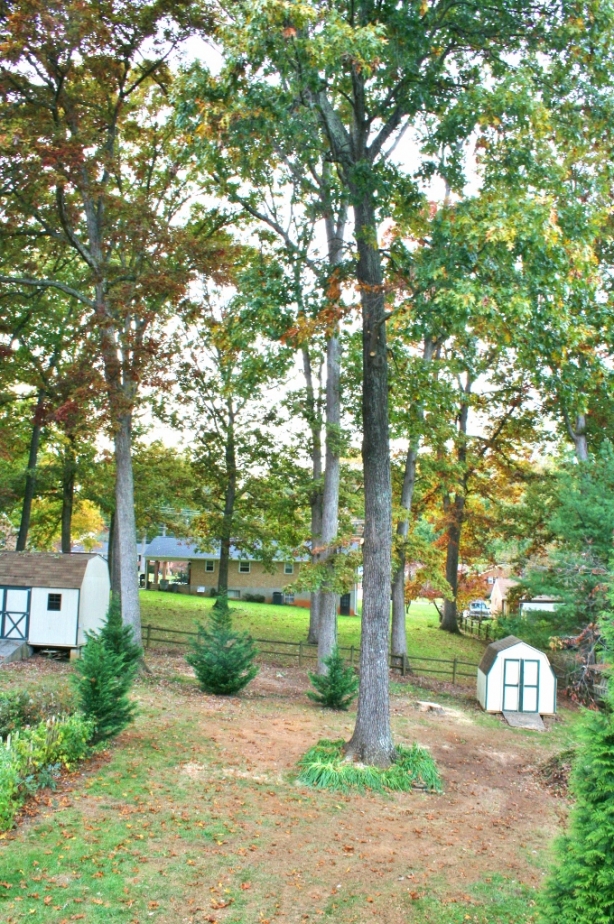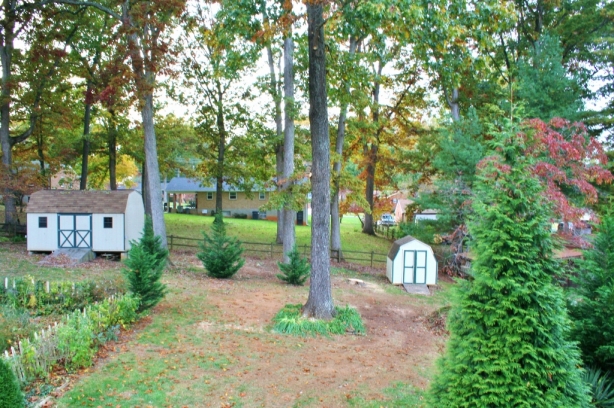 Here's a before and after: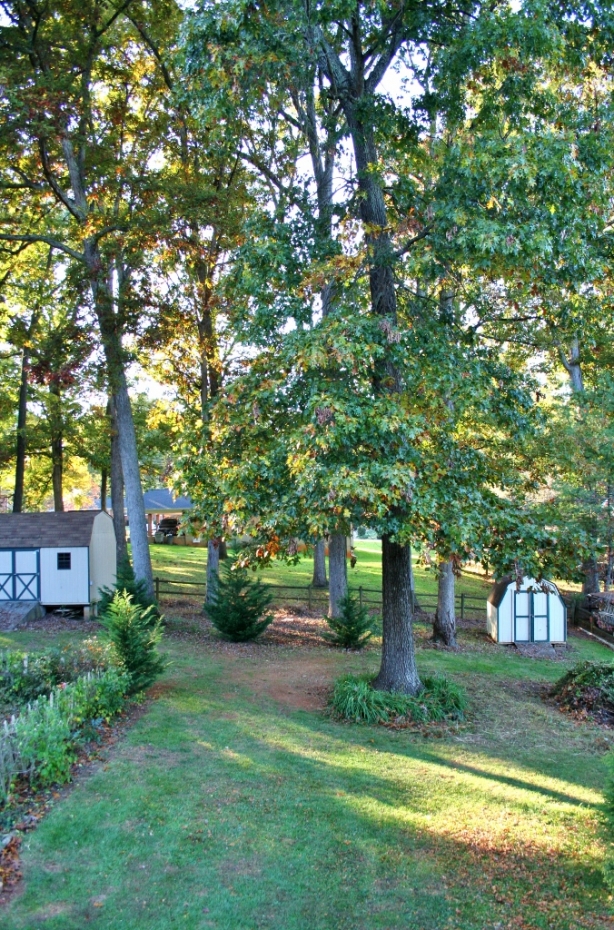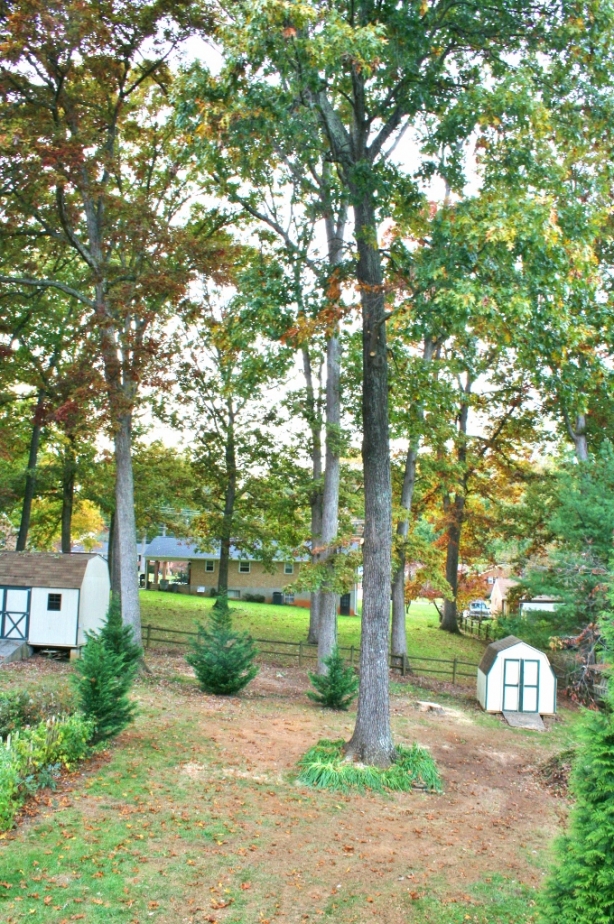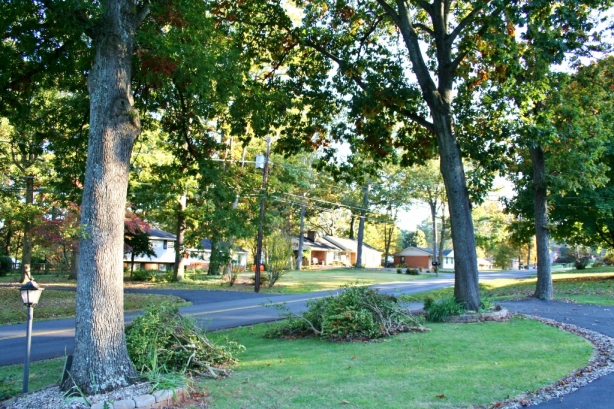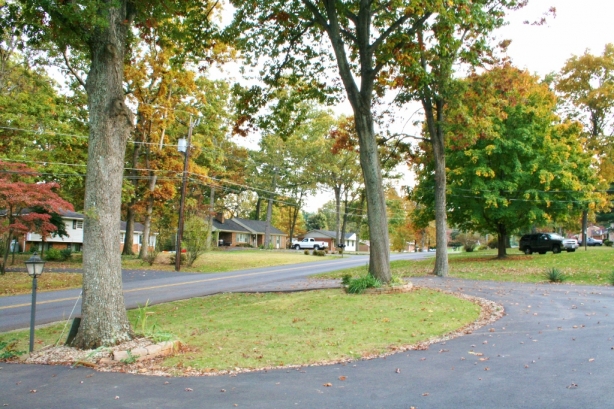 Anyone else have some lessons learned while contracting out big jobs like tree removal or the like?
PS – There's still time to enter the HomeRight Finish Max Paint Sprayer contest. Click over to this post to enter!