The other day my email dinged with a happy email from a friend passing on a super simple, 4 ingredient peanut butter (chocolate) fudge recipe (courtesy of Sally's Baking Addiction). I was so touched that she knew my incessant urge to always be devouring something peanut butter – and chocolate of course (good thing this recipe calls for add-ins). This could also be a trouble maker recipe with its super simplicity.
This Veterans Day on my day off, I decided to whip up these lovelies to enjoy and share!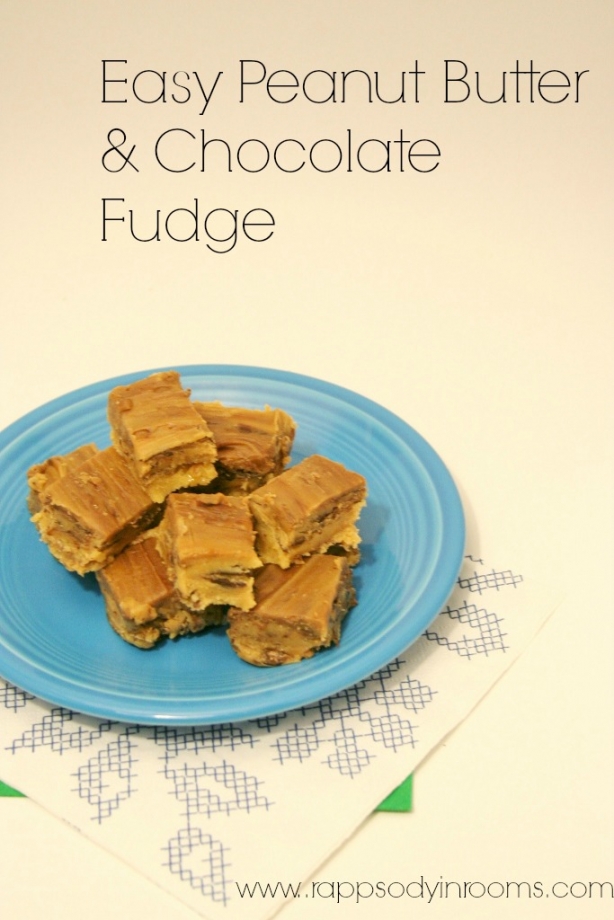 Ingredients
• 1 cup creamy peanut butter (not natural)
• 1 cup (2 sticks) unsalted butter*
• 1 teaspoon vanilla extract
• 1/4 teaspoon salt (optional)
• 4 cups sifted confectioners' sugar
• 3/4 cup add-ins, such as chocolate chips, peanuts, or Reese's Peanut Butter Cups (optional)
Directions
Line a 9-inch square baking pan with aluminum foil, leaving an overhang on the sides to lift the finished fudge out.
Melt the peanut butter and butter together in a large bowl. Slice the butter to make melting easier. Stop the microwave and stir the mixture every minute until completely melted and smooth. Remove from the microwave and stir in the vanilla using a large rubber spatula or wooden spoon. Add the salt if you prefer a salty/sweet fudge. Add the sifted confectioners' sugar and stir until completely combined. The mixture is very, very thick and resembles cookie dough. If using any add-ins, fold them into the fudge while it is still warm.
Press the fudge into prepared baking pan, smoothing the top with the back of a spatula or spoon. The top will be somewhat oily. Cover tightly with aluminum foil and chill for at least 4 hours or until firm. Cut into pieces.
Store fudge in an airtight container in the refrigerator for up to 1 week. Fudge may be frozen for up to 2 months. To thaw, simply transfer to the refrigerator for 2-4 hours.
*I recommend using 1.5 sticks of butter. Mine was much too buttery.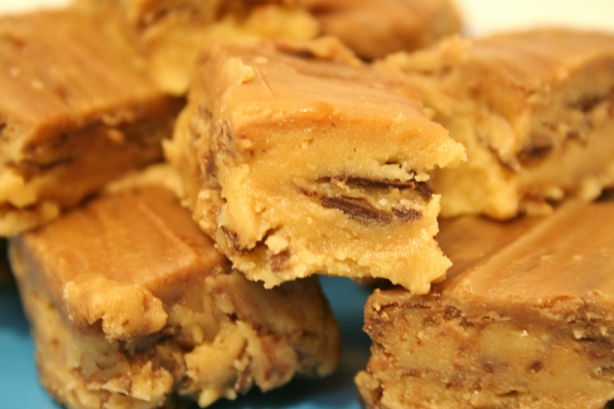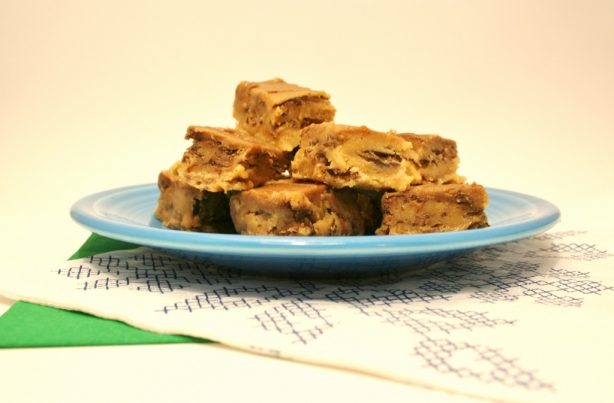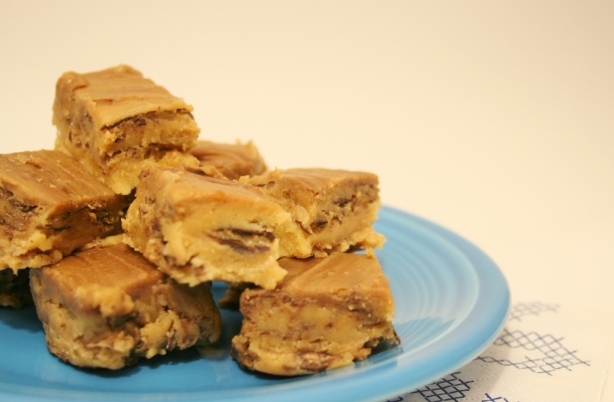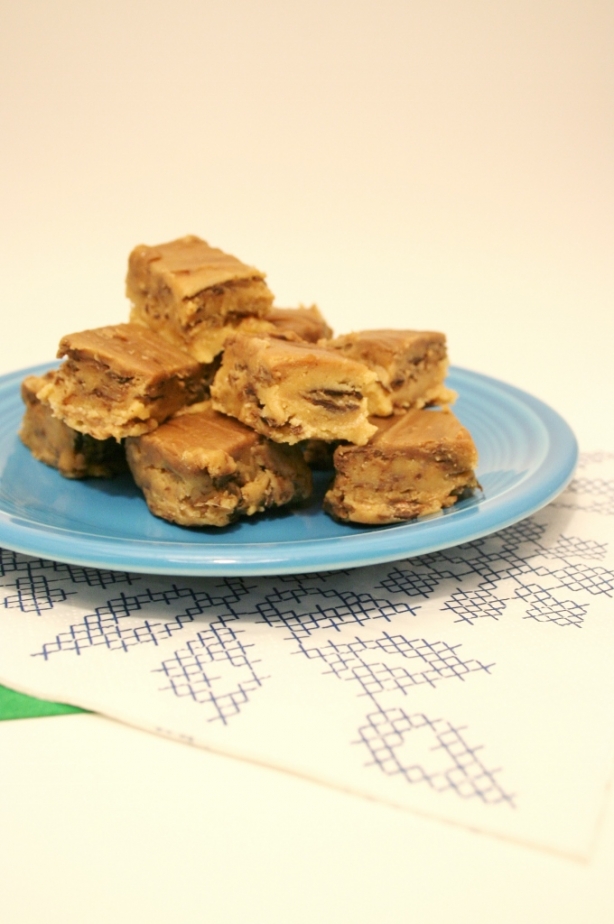 I say this recipe is just in time for those last minute holiday treats! Enjoy!
Need some other great holiday dessert recipes? Check out these: