Pillows are the house version of sprinkles. I'm convinced. [PS – Put that on a t-shirt.] They are delightfully fun, comfy, colorful, and can push a room into greatness. They are also so easy to change out as your style evolves or even as the seasons change. They also can come in many different ways – like in the form of cloth napkins. Not just cloth napkins but Target cloth napkins found at the Goodwill in Williamsburg (where we spent a weekend a earlier this month). Cause everyone goes to Goodwill on vacation, right? (You can check out my other Target Goodwill find from Williamsburg in my dueling shower curtain post.)
Well I am glad I did stop at Goodwill on vacay because I found these two lovely napkins that were calling out to be so much more. They just spoke to me and said, "Fine madam, please whisk me away, stitch me up, and call me a pillow." Just can't resist that kind of pillow talk, can you? Har. Har.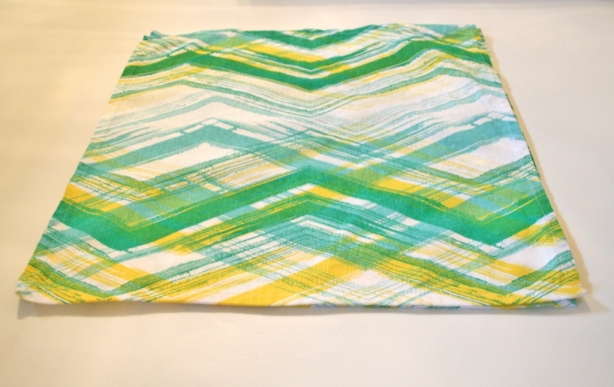 After a wash and dry, I pinned them and stitched them up into the perfect little pillow.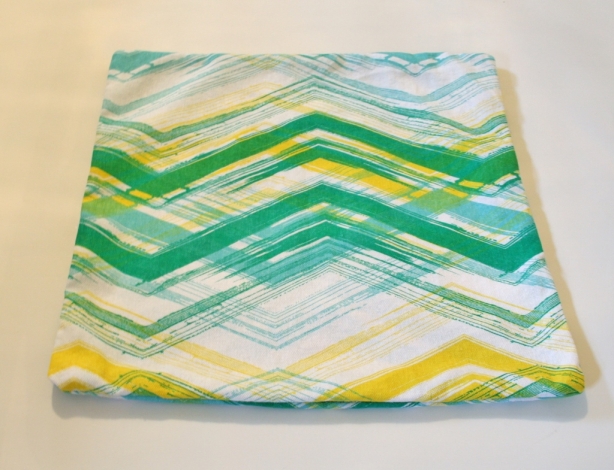 I also decided to use the plastic bag pillow stuffing trick I used for the other sun room pillows. It works like a charm.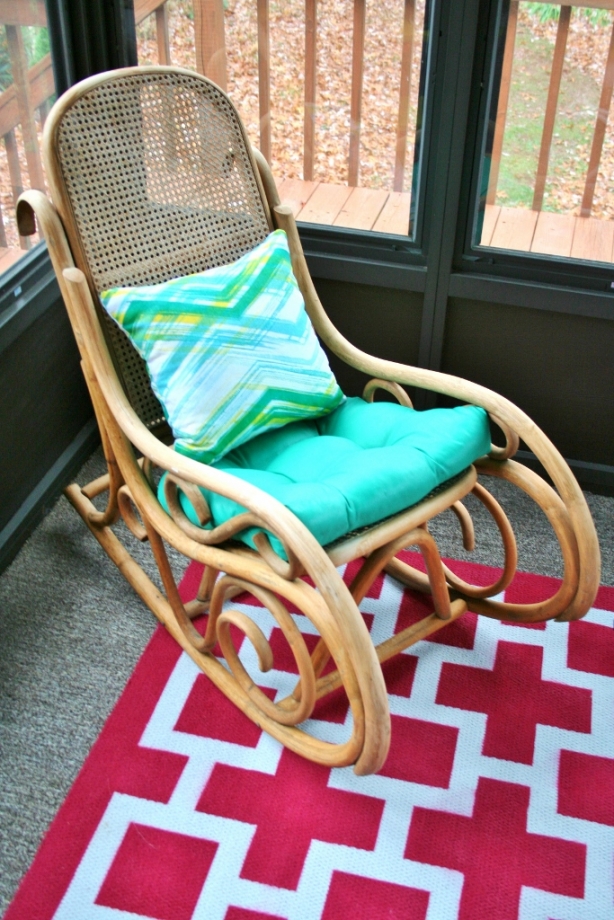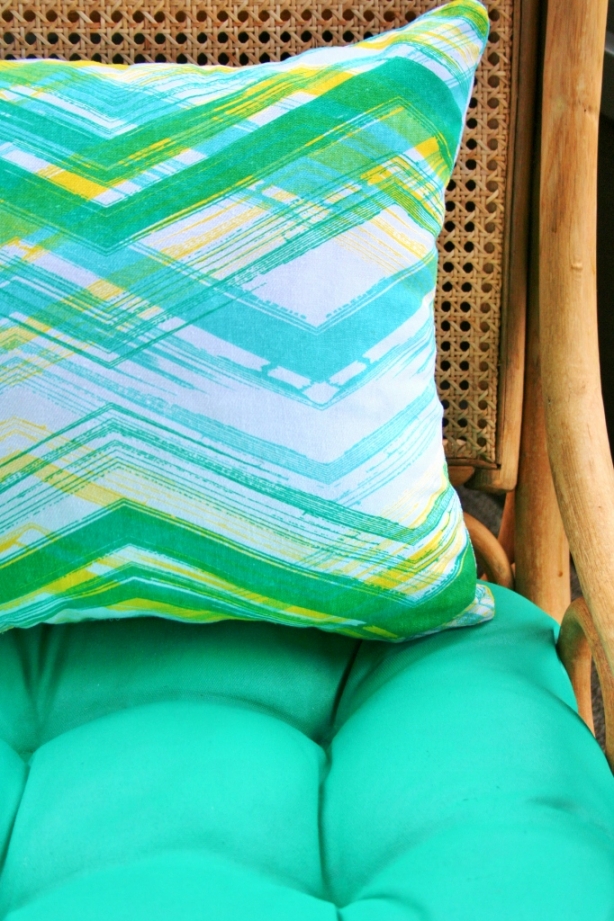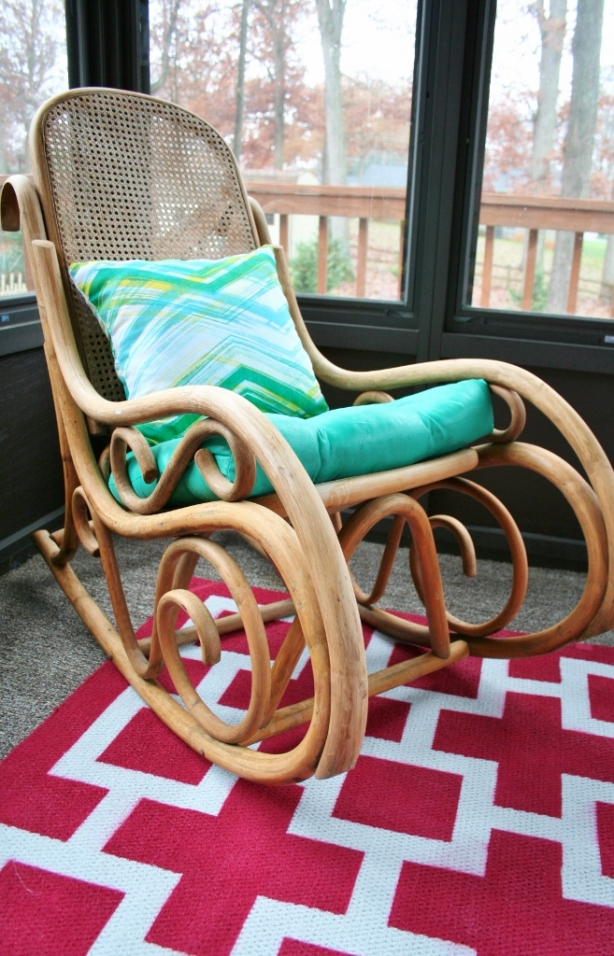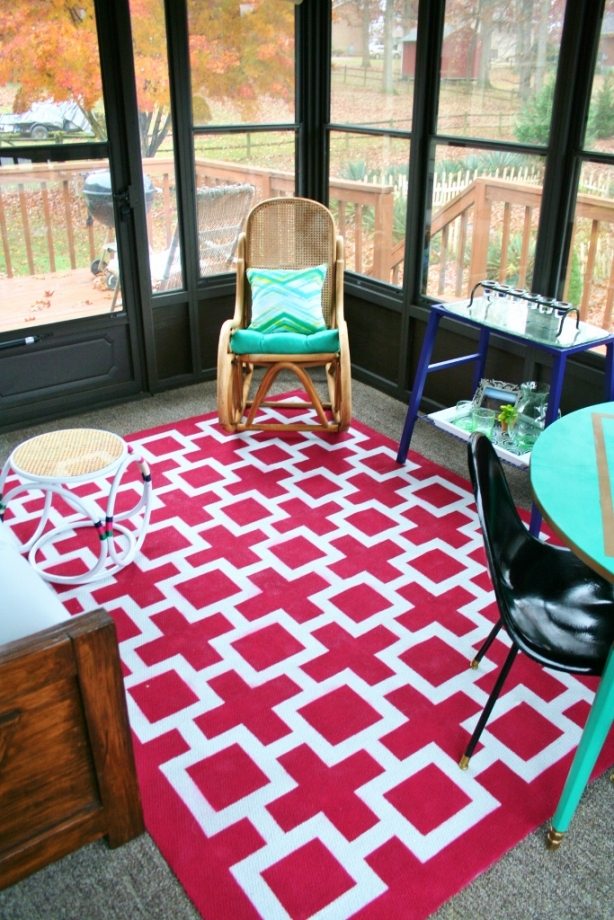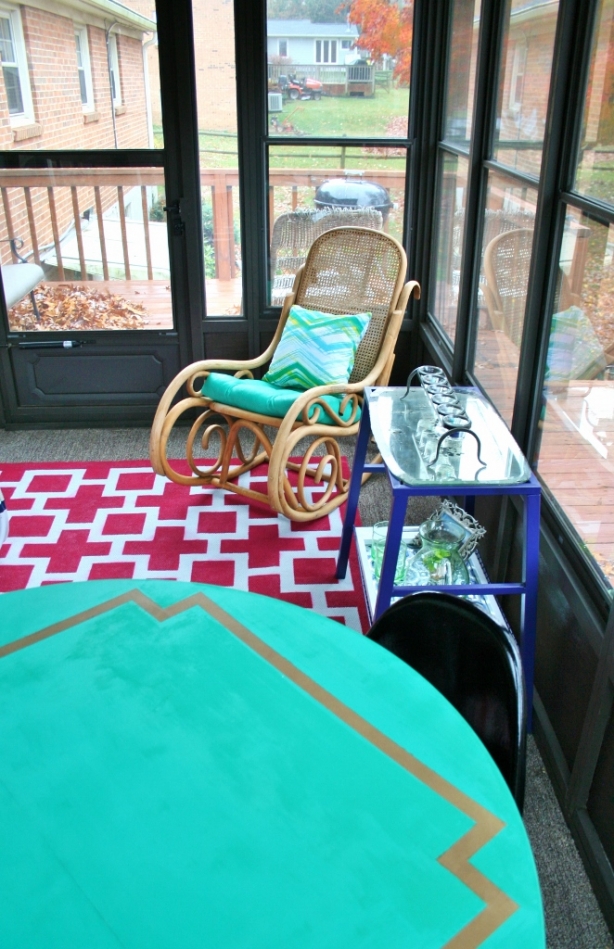 Amazingly enough the green in the napkins was the exact matching shade needed for the sun room rocking chair painted cushion. It even ties in the yellow in the room too. Now, I call this sun room finished (for 2013 at least). I'll be back with a roundup of the entire room's project from July until now! Wow!
Sharing This Post at: Remodelaholic