This past Thanksgiving weekend I was lucky enough to be able to sneak away for a couple of days to spend time with two of my closest friends from college. Since we are living all around the country, we picked a place that was accessible to all of us but was also fun, different….and close to Frank Lloyd Wright's Fallingwater home. So for three blissful (although sometimes unexpected and eventful) days we called this little cabin in the woods our home.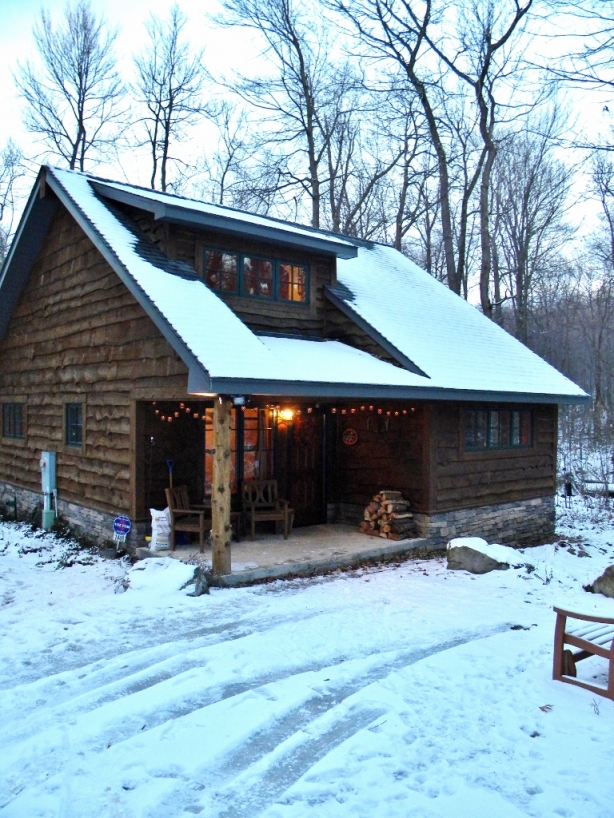 My style is by no means country but I could have moved into this place in a heartbeat. It oozed charm, comfort, and coziness – all which create such an inviting home.
The entry was had a beautiful snow wall and other natural touches.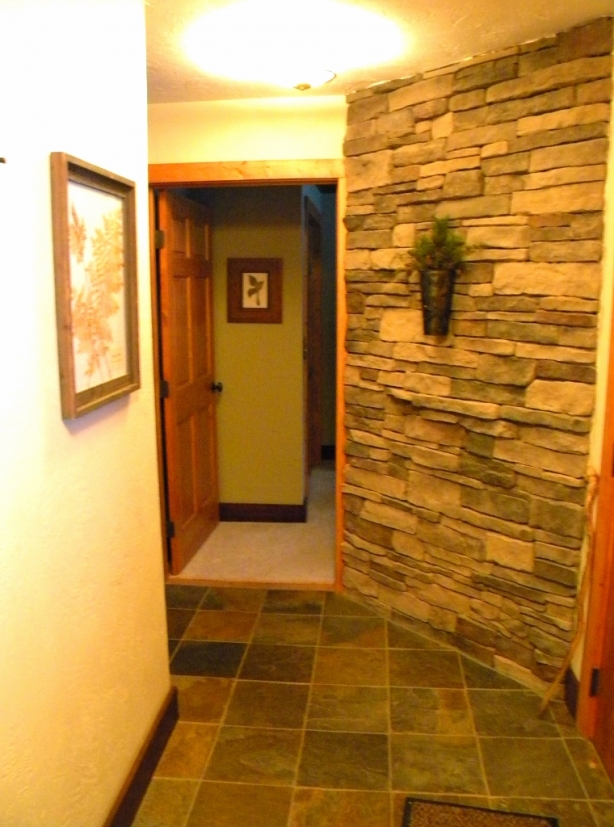 The bathroom was updated but still artful.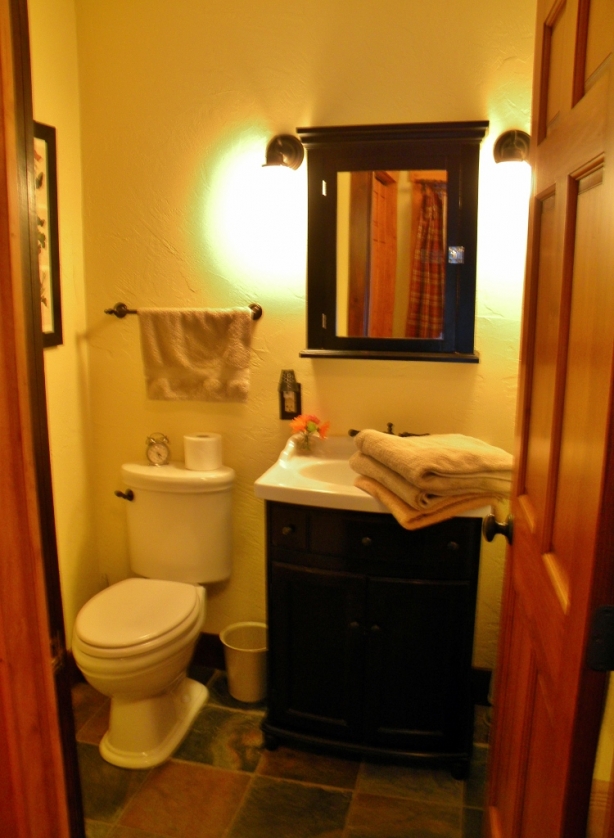 This was my bedroom. Who knew I could love quilts and bear lamp shades? But I did in this room.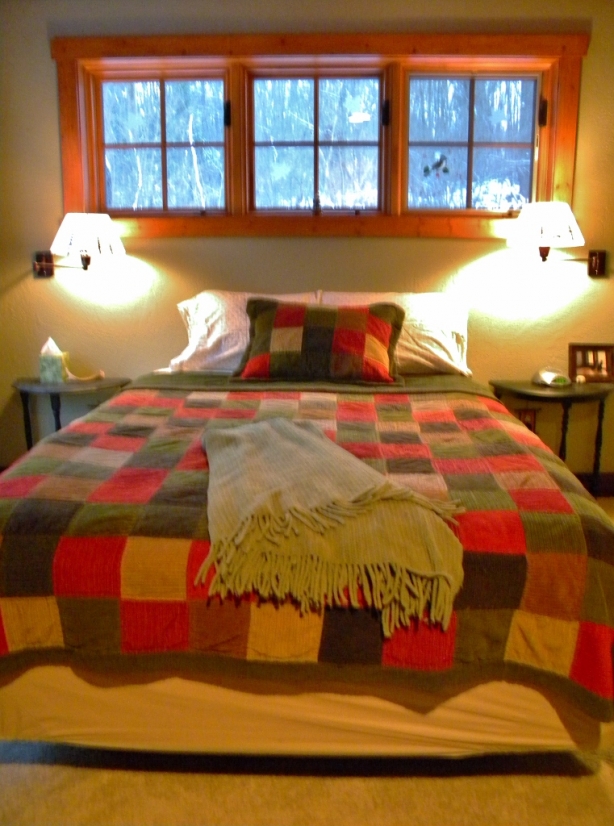 The open living space was spectacular. I drooled over that stone fireplace all weekend. Plus  we got to make glorious fires and roast marshmellows over it.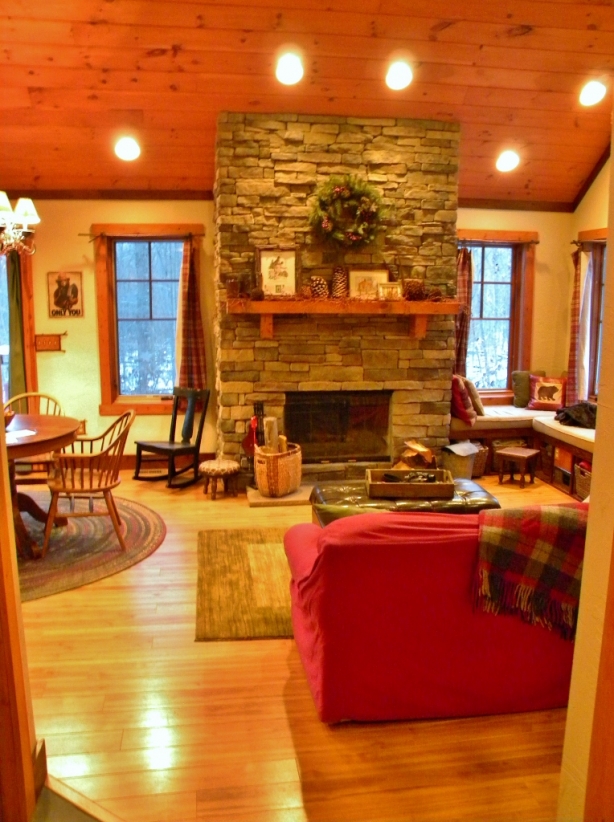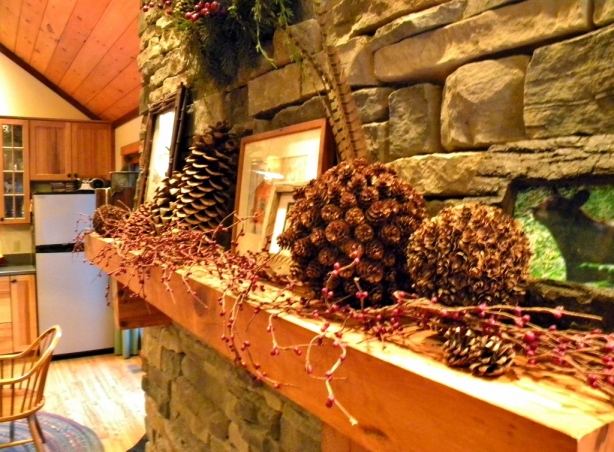 I also love how updated and modern the kitchen was with some country touches.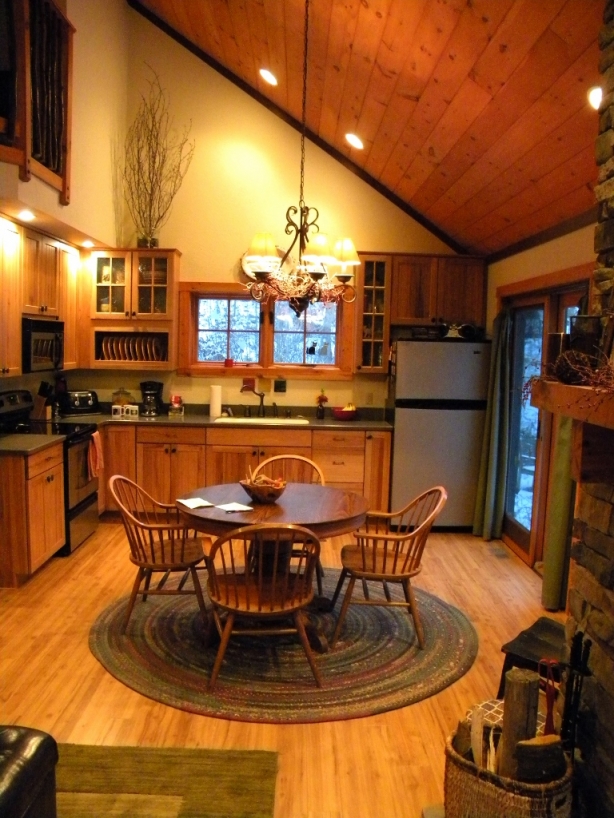 The little nooks and crannies and window seats really won me over.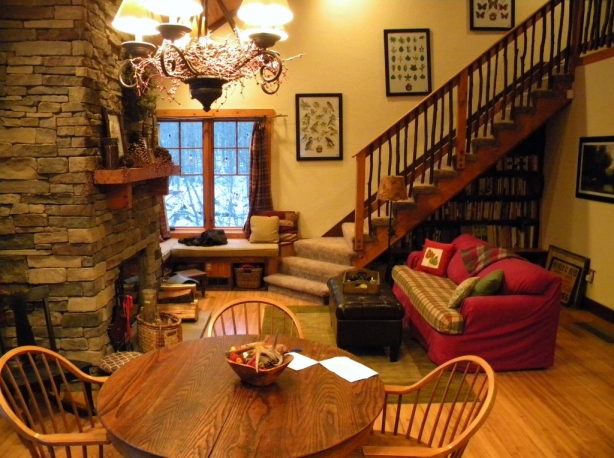 The second bedroom was in an open air loft. Have I ever told you I am such a sucker for lofts? I LOVE them. I always wanted one in a house. I remember house hunting with my parents as a kid and if a house ever had a loft I loftily informed them that this was the house we were going to buy.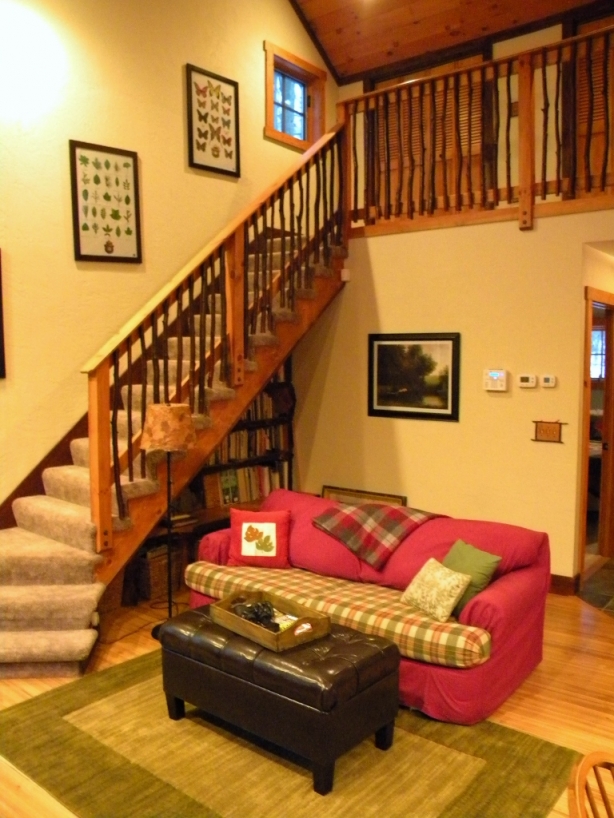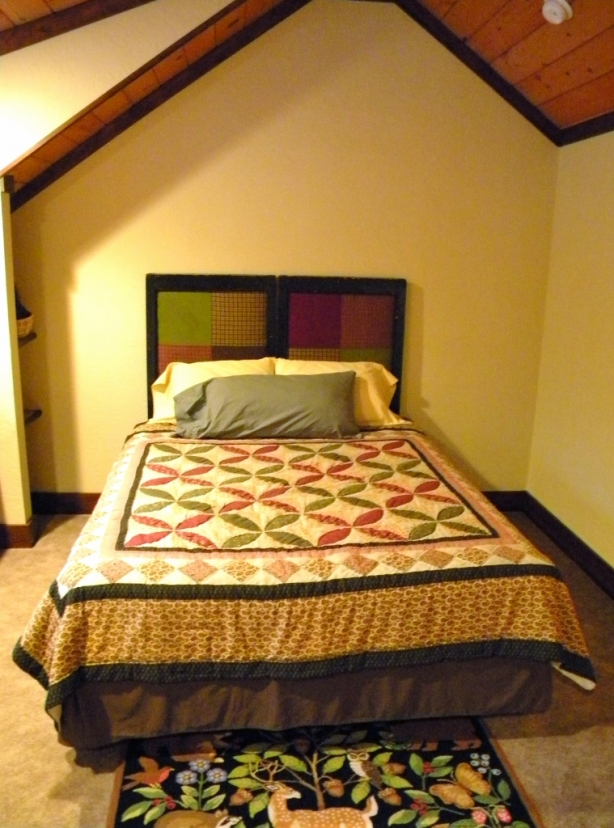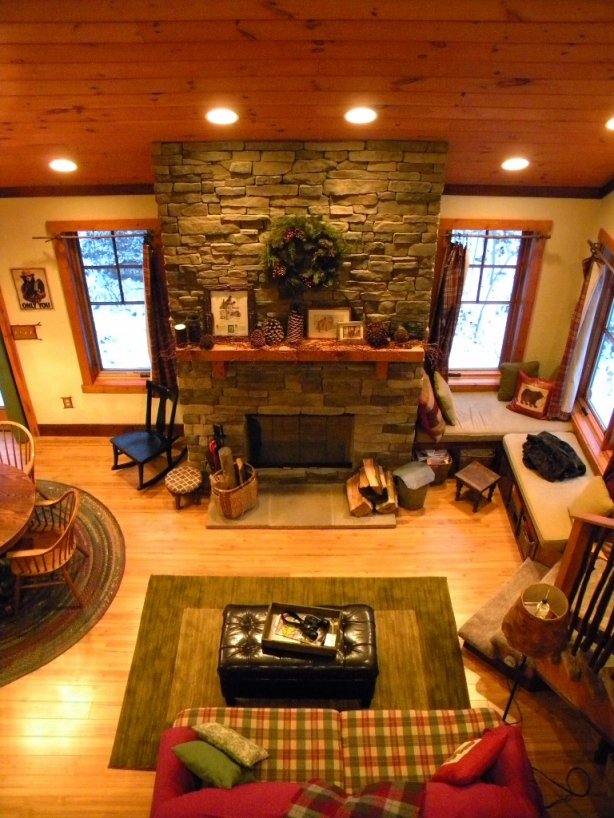 This charming loft even had a window seat. Sold.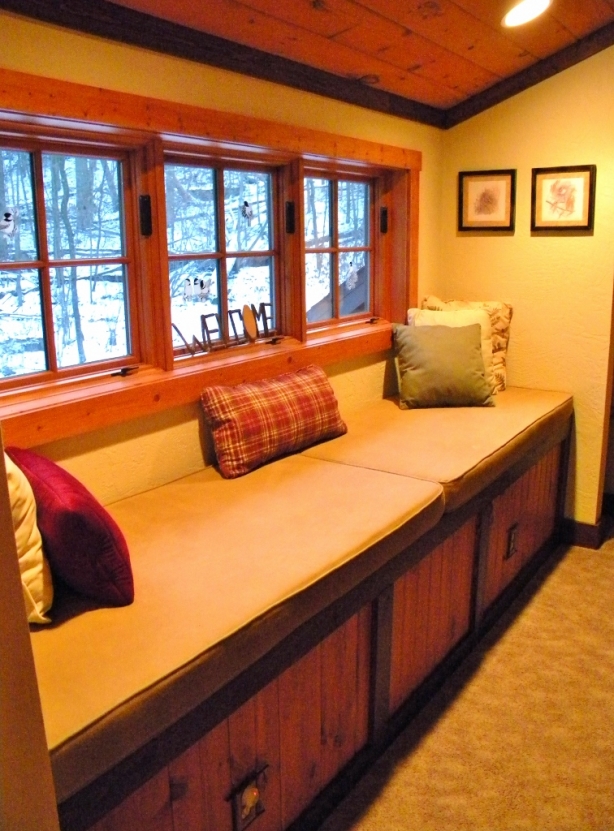 We loved spending every second we could in the cabin but also took some time in the Acme, PA / Ohiopyle State Park area – namely Fallingwater.
[Insert a three hour delay for my lovely Cube getting stuck on an icy road in the back roads of Pennsylvania. Told you – unexpected and eventful. Met a lot of the neighbors – both nice and interesting!]
Fallingwater was inspiring, breathtaking, minimalist, and ahead of its time. Unfortunately I will just have to relegate you to Google Images or the multiple TV specials about it since only outdoor photography is allowed. However, I will blast your brain with a montage of outdoor pictures.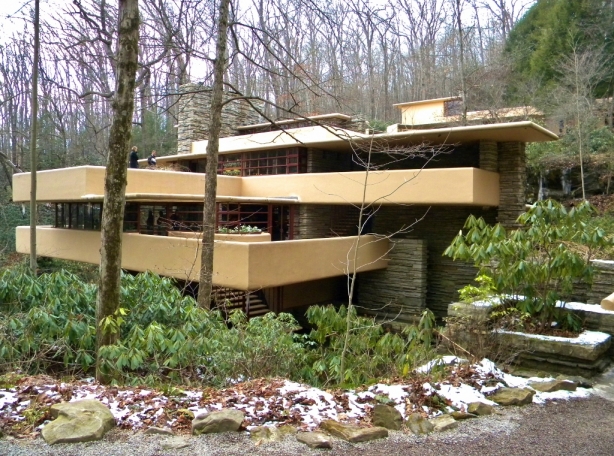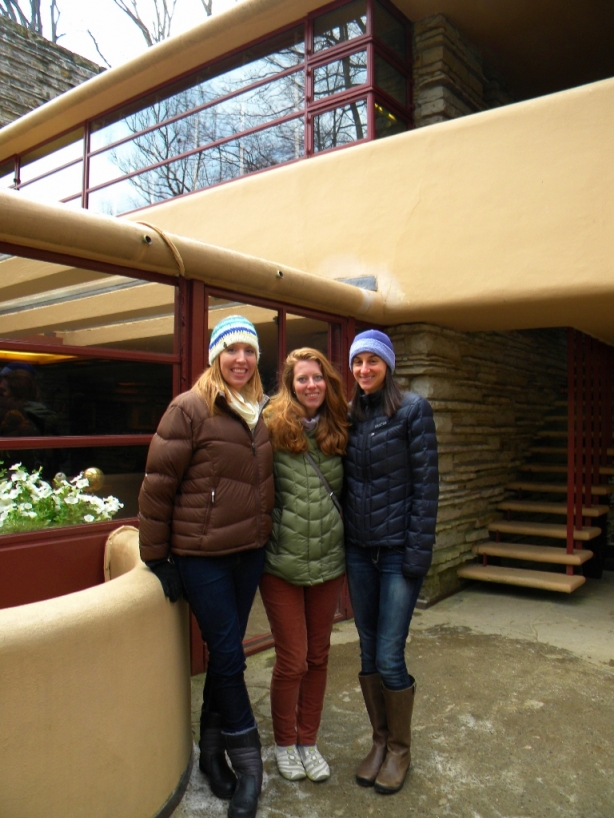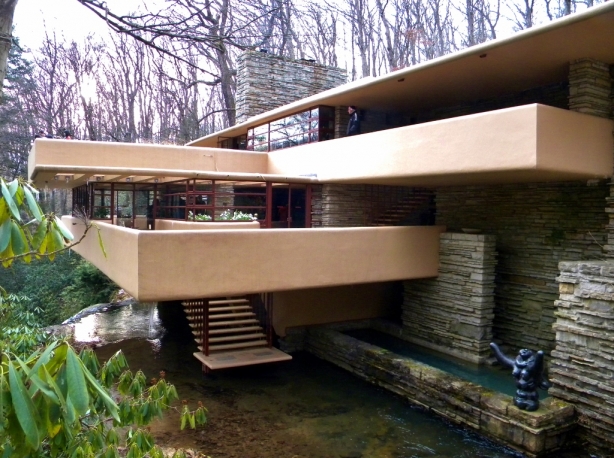 Now here is my favorite thing I learned: Frank Lloyd Wright invented carports! Yup! The owner wanted a garage but Frank (since we're on first name terms apparently) wouldn't build it. He said that they just invited clutter, and he wouldn't have it in his minimalist design and mindset (oh to be like him in that way!). Instead he created a carport. Isn't that so cool?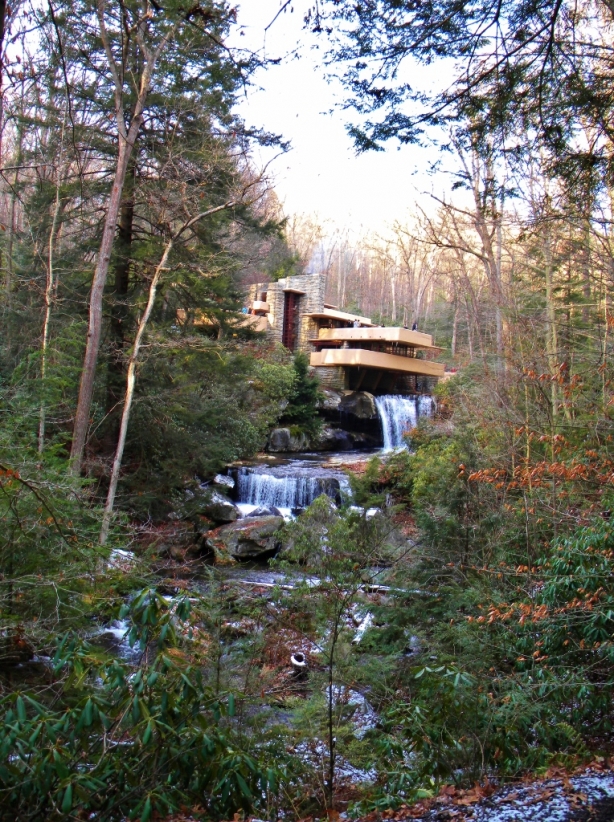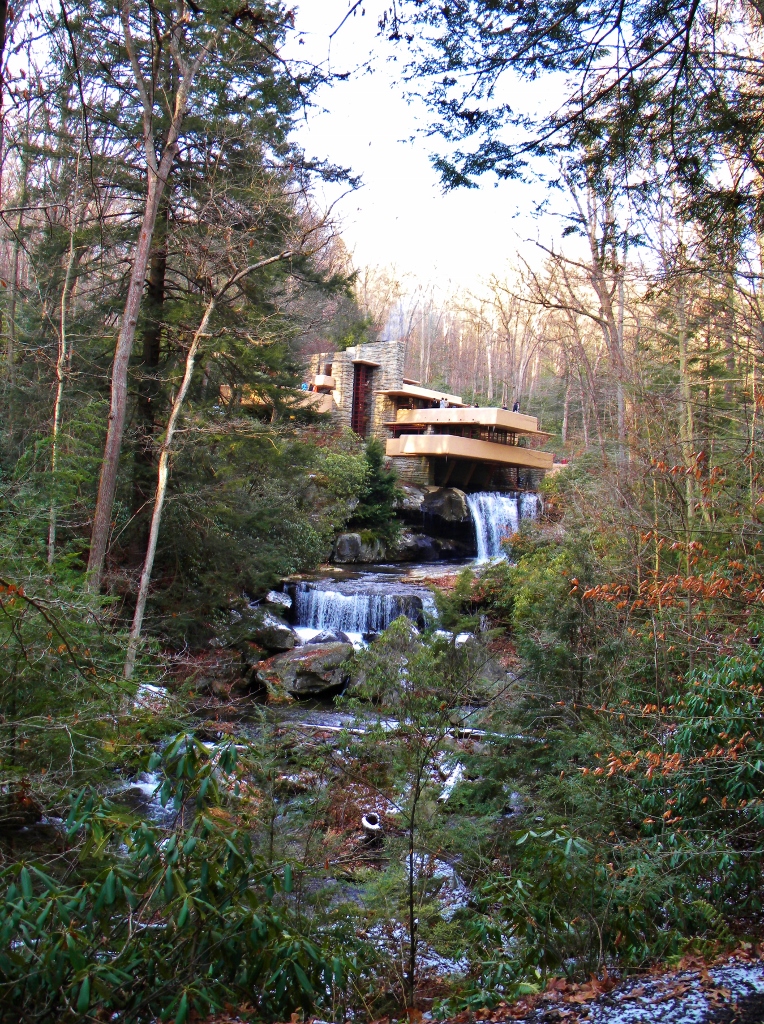 That basically sums up my little whirlwind trip since you probably don't want a summary of the hours upon hours of girl chat that happened. Hope you enjoyed checking out this little cabin in the woods! If you would like to rent it out – you can! It is an Airbnb cabin that I highly recommend.
Sharing this post here: