Ribbons got you tangled up? Do your packages end up looking like a mangled mess? Or do you skip the wrappings and just fold over a brown paper bag and staple it? Sometimes Christmas wrapping can be quite the chore and a little overwhelming. This year I decided to cook up some alternate ways to wrap presents. No potential paper cuts with these ideas! They are also reusable and adorable all on their own.
Non-Traditional Wrapping Option #1: Sharpie Mug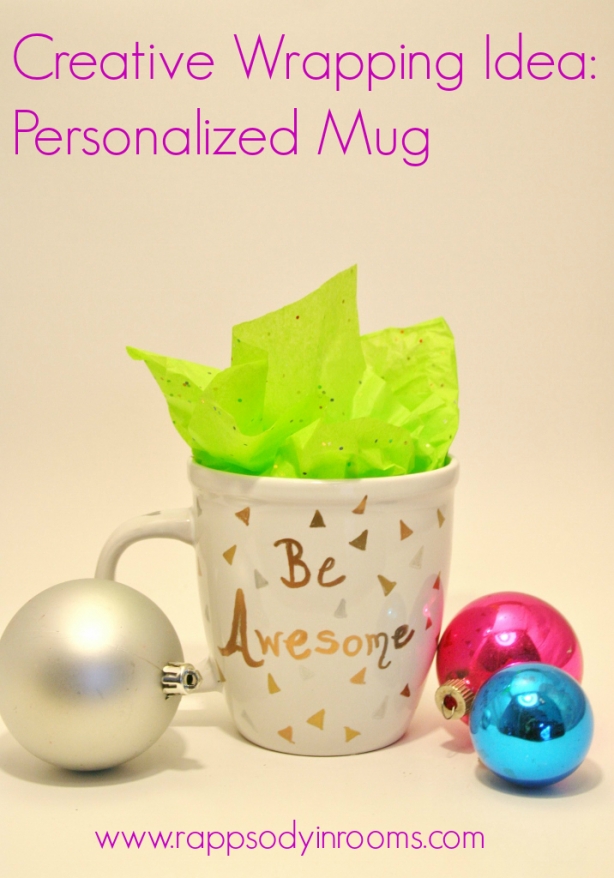 My first non-traditional wrapping method started with Sharpies and a Dollar Tree mug. I'm sure all your Pinning people out there have seen multiple mugs out there doodled and baked. I'm adding my own to the mix and making it not only a personalized mug but also a delightful way to send a little present to someone you love.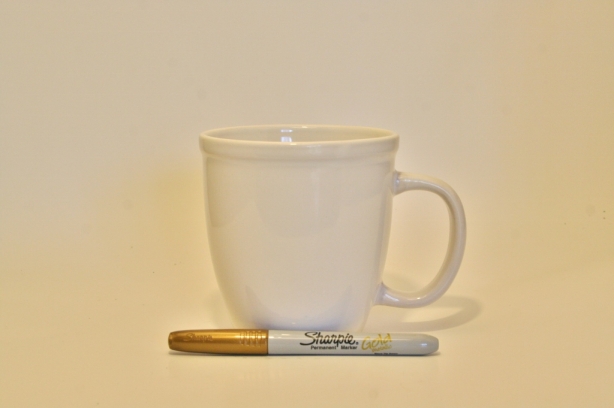 All I had to do was figure out what I wanted it to say, doodle it a few times on paper and then (nervously) start in on the mug. Perfection is not the goal. The goal is to create a one-of-a-kind gift for someone you love.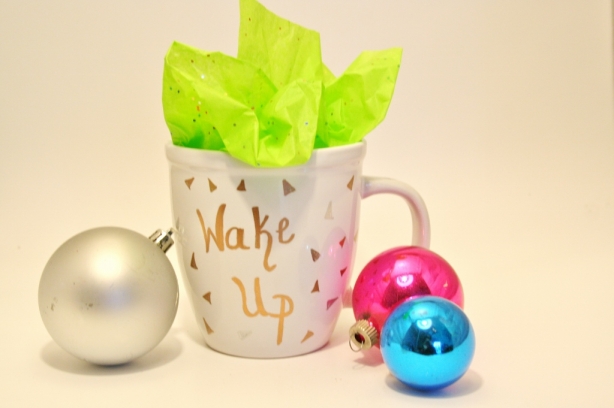 Non-Traditional Wrapping Option #2: Painted Jar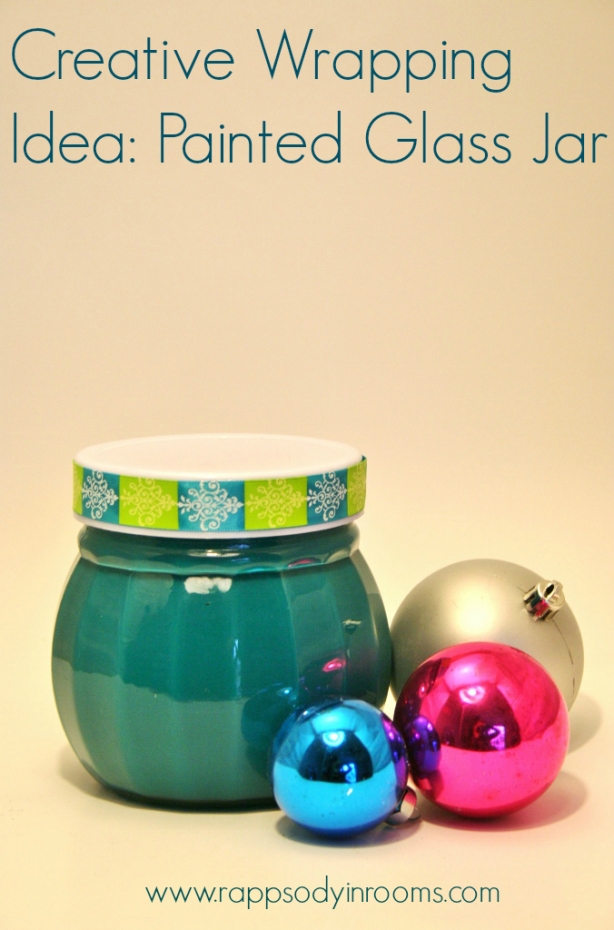 My second idea started with another Dollar Tree gem: a glass container. Pretty on its own but I wanted to umph up the color factor (and the hiding ability factor). I decided to go teal. I brought out my teal acrylic paint and gave two coats to the inside of the jar.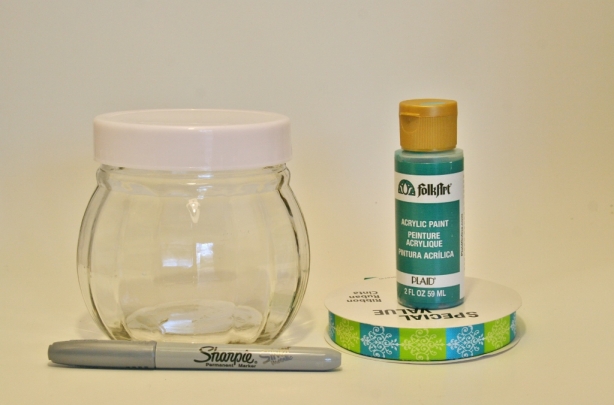 Then, just to add a little more color and pattern, I glued a ribbon around the lid.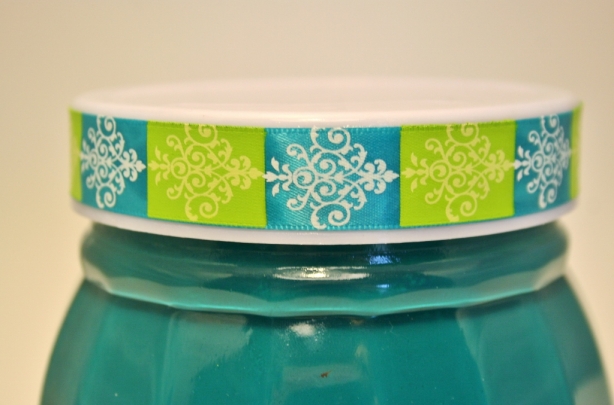 Now you can hide pretty little baubles inside!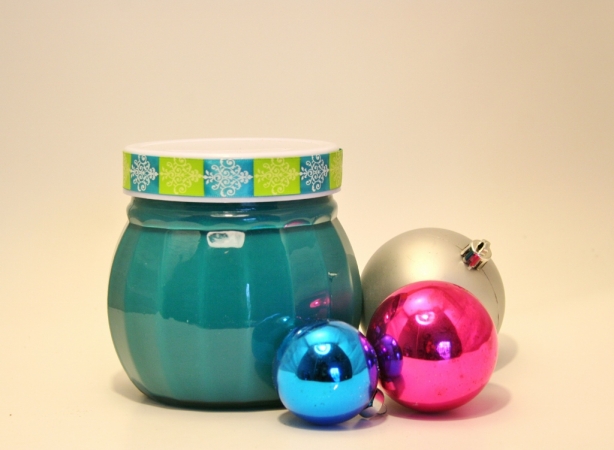 So there you go – pretty way to hide gifts without the paper! Really, it's like two gifts in one since the container is a gift itself!
What non-traditional wrapping methods have you tried? Ever been that person who wraps a box in a box in a box….? I love doing that! But it's definitely way more fun for the giver than the receiver. Oh the eye rolling as they keep unwrapping. I can't get enough!
Sharing this post here: