Pinterest. The Mecca of the DIY and decorating world. But how much do you pin compared to how much do you actually do? If you need a little nudge into the actually doing of your Pinterest projects, Hometalk (the largest home and garden social media network), Michaels, and I are here to help!
On February 16 from 1pm – 4pm Michaels and Hometalk will sponsor Pinterest crafting parties across the country. Over 100 hundred bloggers will be in store to do Pinterest projects with you – including me! I'll be at the Lynchburg Michaels this upcoming Sunday from 1pm – 4pm. This week I will be sharing the not one, not two, but three projects I will be doing in store!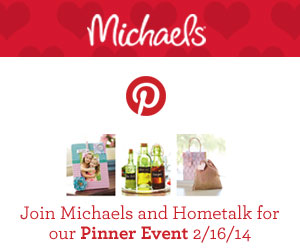 To make it easy to craft with me, just come in to the store anytime between 1pm and 4pm, pick up your craft supplies from the Pinterest displays in store, and head to the party room! We can get crafty together!
The first project I am sharing with you this week is burlap canvas coasters.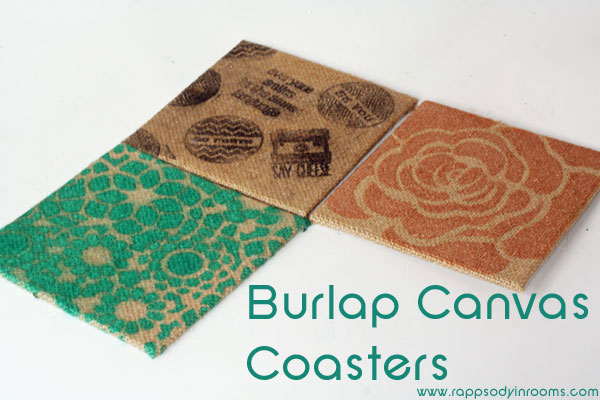 I grabbed a couple of sets of these coaster sized burlap covered canvases.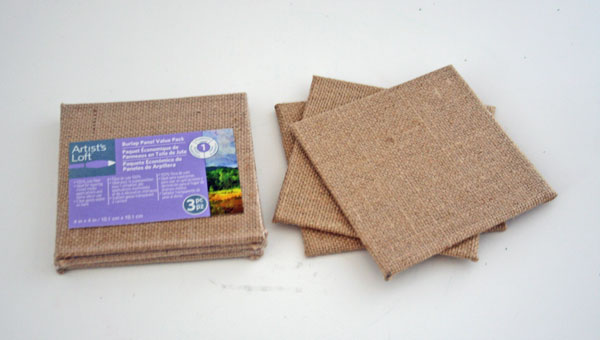 I decided to try out three different ways of decorating the coasters.
1. Spray Paint Stenciling: First up was this neat spray paint and stencil I found in store.

It was so easy. I just set the stencil over the canvas and sprayed a nice even coat of paint over the stencil.

Then, just take off the stencil! Make sure not to over saturate the canvas or you may have some bleeding.

2. Traditional Stenciling: Next I decided to use a traditional stencil and a beautiful rose gold paint. I wanted it to be a subtle pattern with shimmer.


This is my favorite coaster, I must say. I love the way it shimmers and shines!

3. Stamping Coasters: Lastly, I tried stamping. I found this self stamper with great little stamps and messages. The black showed up well on the canvas. It was fun to make more personalized messages on this coaster.


If you want to seal the canvas if you're afraid of the water ruining the coaster, just put a coat of Mod Podge over it to make it water proof.

Remember, you can make your own canvas coasters with me (or other Pinterest crafts) at the Lynchburg Michaels this Saturday from 1pm to 4pm. I hope to see you there!
As a bonus, the first 25 people to come will get great chalkboard cards for FREE!
Plus, an $100 gift card is up for grabs! Follow Michaels on Hometalk to enter to win a $100 Michaels gift card. Five winners will be announced on Hometalk's Facebook page on February 17th, after the party.

Sharing this post here: