I love coffee table books. I love to look at them, to stack them, to tear pages out of them and frame them. I especially like to dig through piles of old books at thrift stores to see what treasures I can find.
However, some of the best books on the inside aren't the best looking on the outside. Like this one I scored for $2.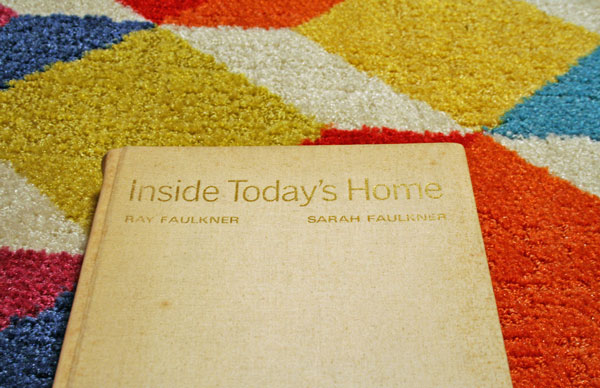 I loved the material inside and the awesome retro pictures (that are now back in style). I grabbed this one with an idea to frame some of the pictures.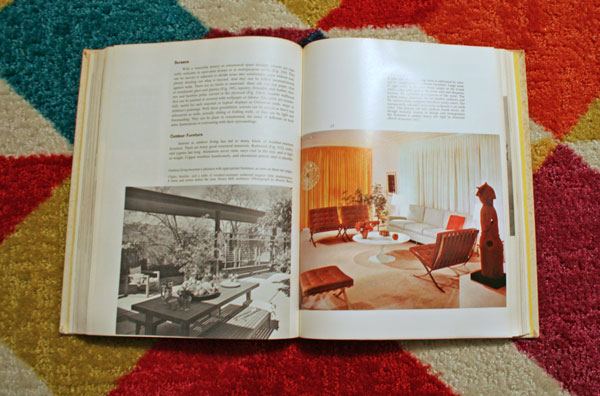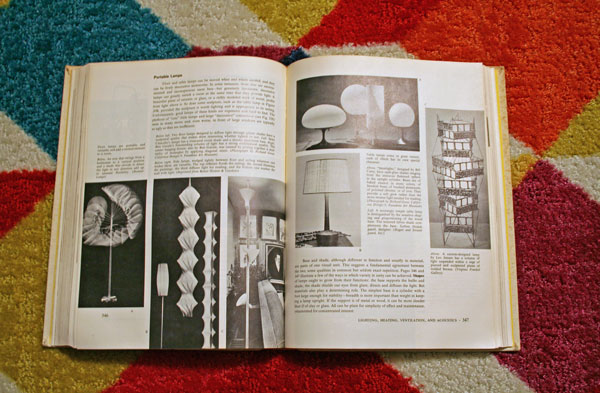 I also thought it would be a great book to try something to make it look a little snazzier – painting it!
I had just finished painting my shelf with Annie Sloan chalk paint in Simply White and was already dying to try another project with it.
So I painted my book with chalk paint. Two coats and it was done.

The white was better but still kind of boring.
I decided to (finally) try this Frogtape chevron tape that I got at Haven last year.

Except I didn't want just typical chevron; I wanted to mix it up a little. My mixing it up consisted of off centering the lines of tape with each other to give it less of a chevron look and more of a geometric look.

Then I used my gold craft paint and painted two coats over it.

I'm thrilled by how I turned this beige-y boring book into a shimmering showstopper. But, hey, if I don't like it tomorrow I can always paint it again!



I'm still playing around where it will end up in the house (probably multiple places) but right now it is glitzing up the media center (and cars!).



Anyone else addicted to scavenging for thrift store coffee books? Or how about painting books? I think I'm hooked now!

Sharing this post here: