I have an unabashed sweet tooth. I have a whole section of this blog dedicated to desserts. Sometimes I know I go overboard so I am always on the lookout for something that tastes sweet and yummy but doesn't rack up calories by the hundreds.
Thankfully I have discovered the date. Who would have known that dates can be used in desserts to add some richness and sweetness and depth while being a healthier option than a couple of cups of sugar!
I first discovered their deliciousness when I tried a recipe from Half Baked Harvest.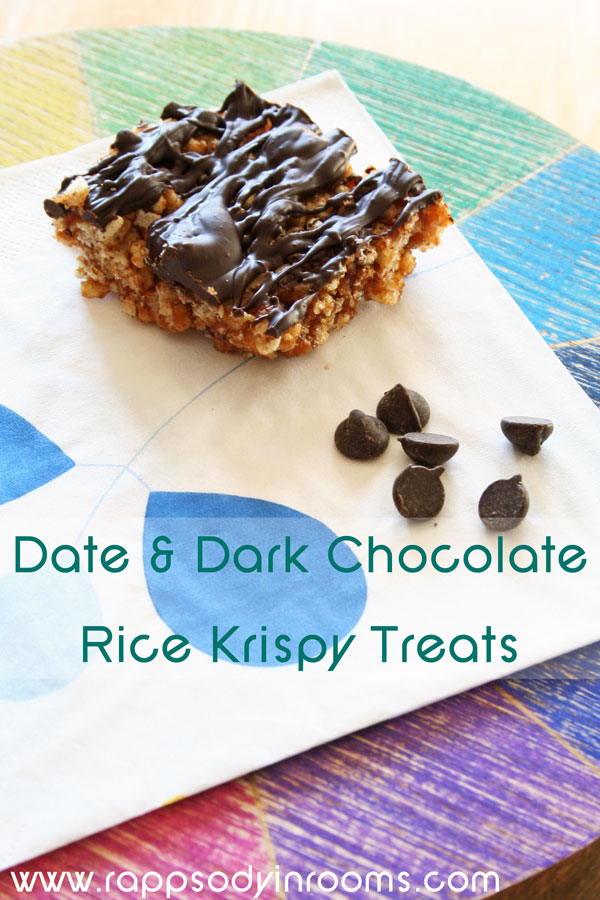 Ingredients
1 cup packed dates, pitted + chopped
pinch of salt
1 cup creamy peanut butter
2-3 tablespoons almond milk, coconut milk or regular milk
1 teaspoon vanilla extract
4-5 cups Rice Krispy
Half bag od dark chocolate chips                     
Directions
Grease a 9×13 inch baking dish with cooking spray. Set aside.
Add the dates and salt to the bowl of a food processor and process until they form a thick paste. Add the peanut butter and 2 tablespoons milk, process until smooth and creamy. Scoop the mixture out and into a microwave safe bowl, microwave 30 seconds, stir and microwave another 30 seconds. Continue until the mixture is warm and melty. Stir in the vanilla. If the mixture seems too stiff add 1 more tablespoon milk, but no more. If you add too much milk the cereal will become soggy.
Add the cereal to a large bowl. Slowly mix in the peanut butter mixture until throughly combined. Press the cereal into the prepared baking dish in an even layer.
Microwave the chocolate on 30 second intervals, stirring after each, until melted. Drizzle the melted chocolate over the bars in an even layer. Cover the pan and place them in the fridge for 1 1/2 -2 hours or until firm.
Remove the bars 10 minutes prior to serving, cut and store in the fridge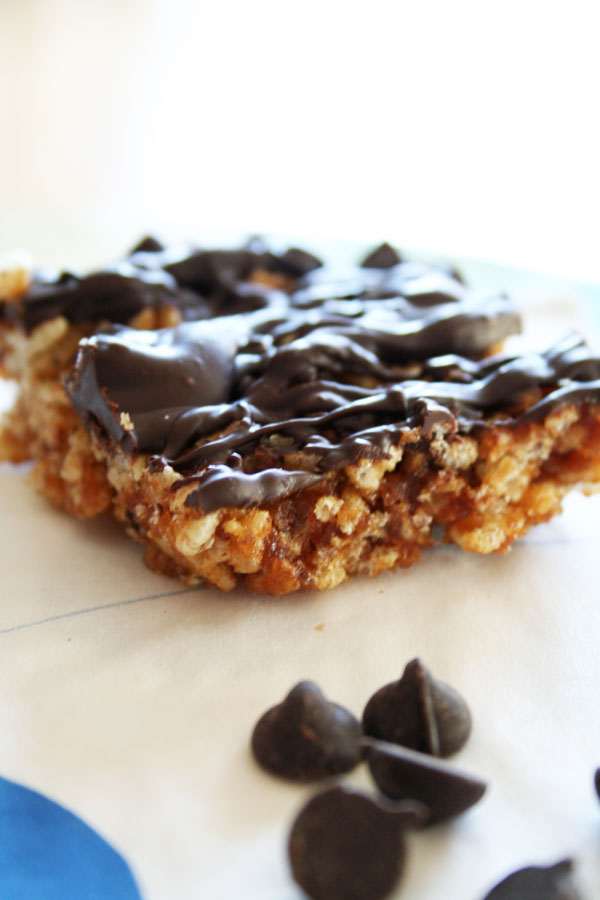 I love these as both a dessert and snack. The dates really help you feel full but they also quiet your sugar cravings.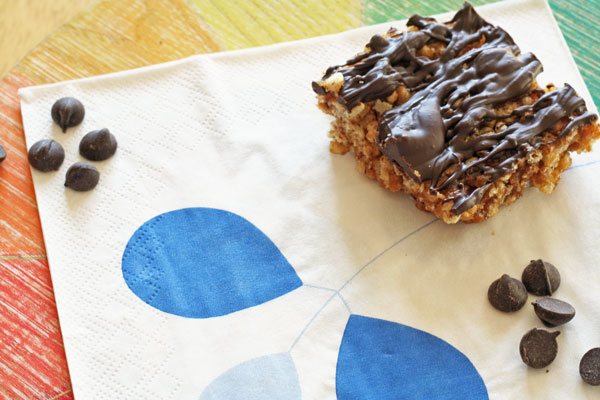 I look forward to going on trying out more dates!