Welcome back to part two (of three) of this preparing for summer soirees series (how do you like that alliteration?!).  The first part of the series started with the first "C" of the series: cleaning (porches). Now we are on to the second "C" of preparing for outdoor entertaining: creating! This may be my favorite yet!
Whenever we entertain I like to use something that is personal, handmade, or meaningful. I think it makes a thoughtful gathering. Thankfully, you can make something once and use it all summer (or even all year).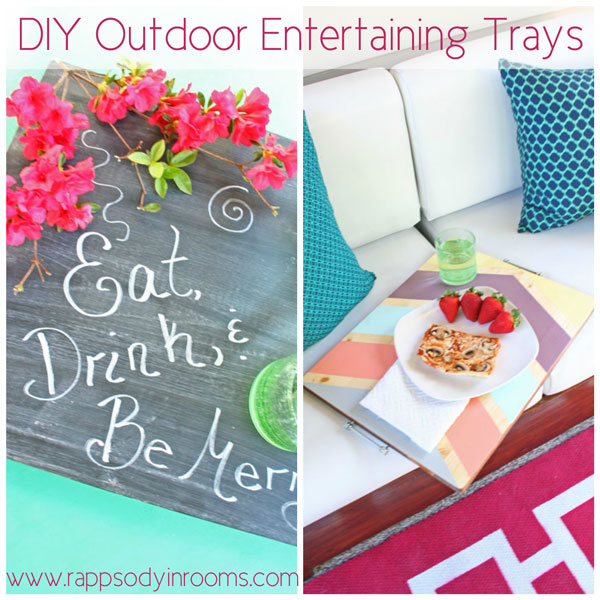 I am SO excited to share with you today these versatile outdoor entertaining reversible trays. They are easy to make, extremely useful, and are like a chameleon – they can really morph into whatever you need them for at that time.
Here are some ideas on how to use them:
Eating trays for when you run out of table space and guests are perched in chairs trying to balance their food and drink.
A hors d'oeurves, dessert, or drink tray that can move from room to room.
An afternoon tea and cookie tray for a drop-in from a friend.
A children's chalkboard to stay entertained while those adults talk (and talk and talk and talk).
Breakfast (or any other meal) in bed tray.
A laptop desk when everyone leaves.
Now that we have a bunch of ways to use them, let's get to how to make them with these oh-so simple steps!
Materials:
A 18x48x1 board
Sander
Various paints (including chalkboard paint)
Stain (optional)
Painters tape and brush
Clear protective gloss spray
4 inch bolts (4)
Corresponding nuts (12)
Screw Eyes (8) that bolts can thread through
Directions on How to Make Trays:
1. When picking up your wood, have them cut it down for you in-store. I had them cut two 20 inch pieces to make two trays.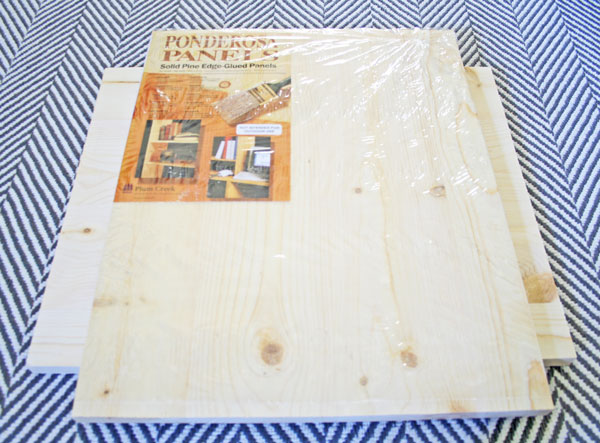 2. Sand down the sides, edges, and corners so they are smooth and rounded. Clean boards thoroughly.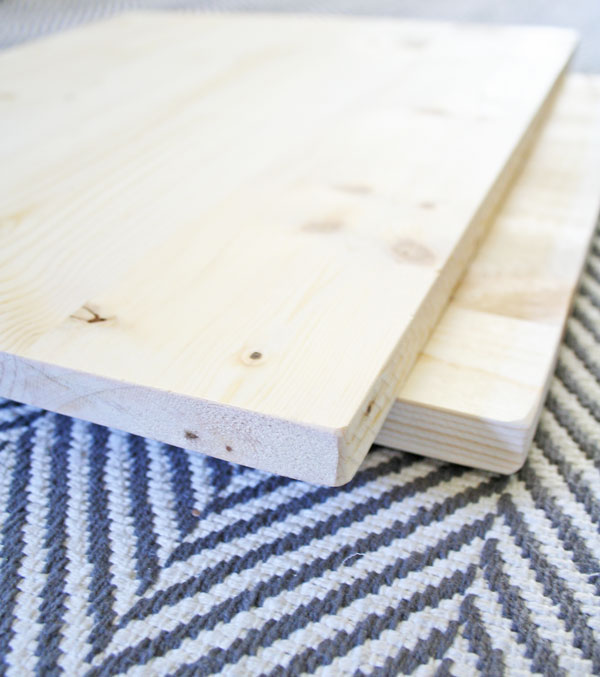 3. Paint one side of each of the pieces of wood with chalkboard paint. I did three coats.

4. When dry, paint the other side of the wood. I used painters tape and paint samples (free! Find those coupons in magazines for free paint samples at Lowe's!). I did a different pattern on each but kept the same color palette so they looked like a pair.  As a bonus (and to try to help cover any paint drips on the side) I took a dark walnut stain and stained the sides.

5. Once dry, use a clear protective gloss spray paint to cover the paint side and stained area. This will protect the tray from spills.


Directions on How to Make Handles
You will use the nuts, bolts, and screw eyes for this step. Also, thank you Lansdowne Life for the tutorial for this!


To get your handles centered on the side of your tray, find the halfway point and then subtract two inches (if using four inch bolts). Put your first screw eye there.
Then thread the bolt through and start two nuts on the bolt. Use the bolt to measure where the next screw eye should be. There should be space for the bolt to thread through the second screw eye and be secured with a nut.
Screw in the next screw eye and finish with a nut.
Repeat three more times to finish the handles for the tray.


Now let's get to some pretty pictures of them in use, right?!





That wraps up the second part of the series: Create! Tell me, what would you use these trays for?
Sharing This Post Here: