Gold. Bling. Sparkles. Shiny. Metallic.
These are all words that come up frequently in my vocabulary – and even more frequently in my wardrobe and apartment decorating. I can't get enough of all things shiny and sparkly. Even when I was a small child, my parents say I was always drawn to all that sparkled.
So when I can infuse a little sparkle and shine into my life, I do it!
This time around, I partnered with Oriental Trading to do a little golden decorating, because they have so much more than one might initially think! They have party supplies, home decor, craft supplies, and lots of golden things. Plus, adding gold around the holiday season just makes things even more festive!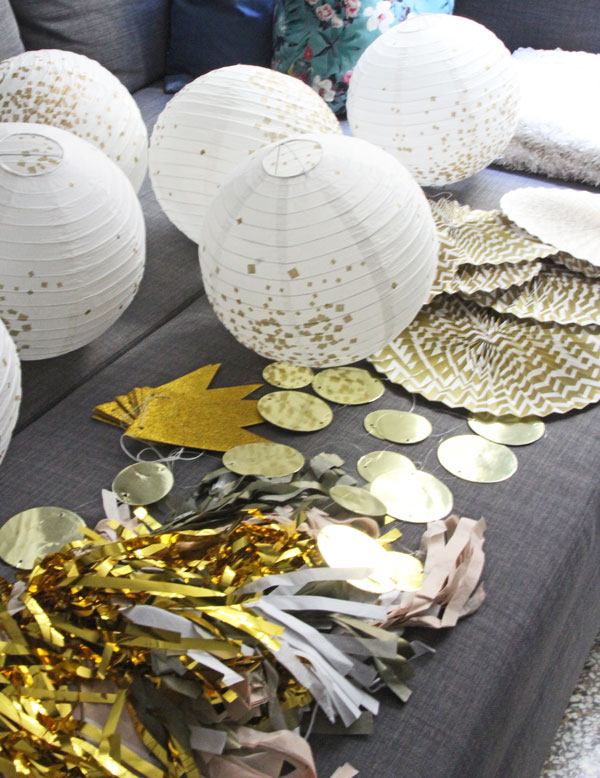 I had my eye on two walls in my apartment. Two walls that are concrete, not drywall, so I have not put any artwork on them. I did not want to deal with concrete anchors for hanging things since this is just a rental. But things that do not have to have holes put in the wall were definitely fair game!
I started with the column wall in the living area. It's actually a transitional wall so you can see it from my bedroom and living room.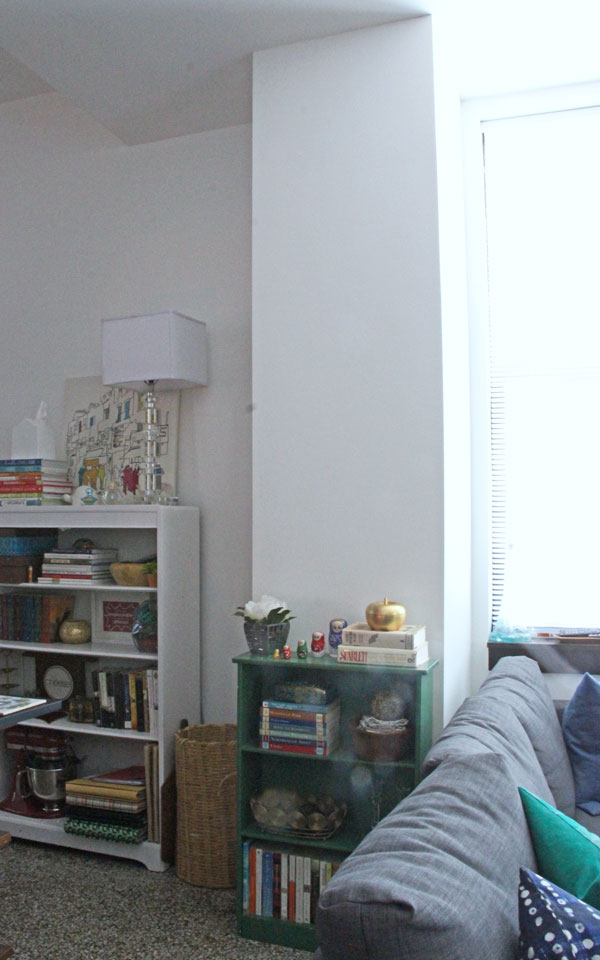 I took the metallic gold circle hanging banners and deconstructed them (meaning I just cut out the fishing line that tied them all together) and made a gold confetti wall. I just used washi tape on the back to hang them and they stick there easily!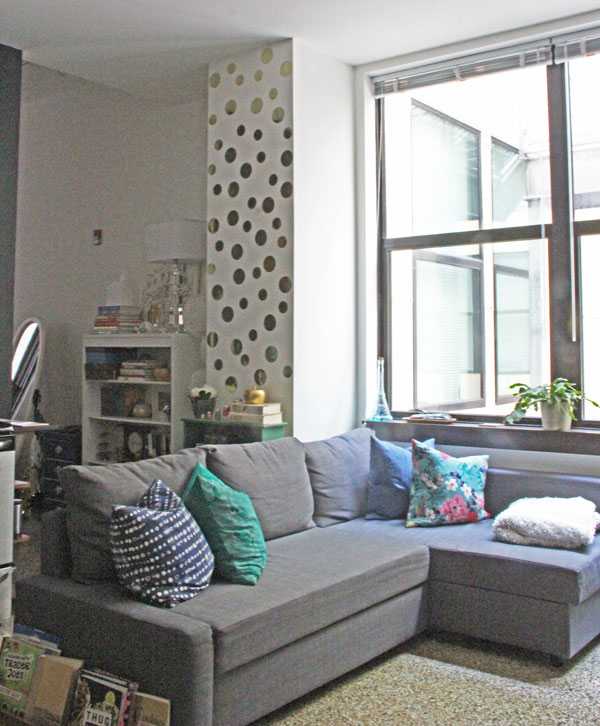 Then I took the amazing white and gold patterned hanging paper lanterns (I LOVE these!!!) and piled them in the basket beside the wall. I might end up hanging them later but I am liking them here just fine!



I also got this beautiful neutral tassel garland that I ended up adorning my mirror with, and I just love it so much! It's such a simple thing that really adds a fun, feminine, golden touch.

Finally, I had the wall between my bedroom windows that I had excitedly chosen for one of my favorite framed photography pieces, only to be disappointed it was concrete. These gold chevron hanging fans though are so pretty in a formation here! I kind of want to get more and make it an even bigger statement!



I also ended up getting some gold glitter paper peanut banners that I'm still playing around with. They might end up strung on my front door…or I might bring them to the office and hang them in my cubicle for a fun festive flair! I will post a picture on my Facebook and Snapchat (@megaubrey01) account when I decide! Follow me there to see where they end up!
See, it's always fun to think outside the box when decorating. You never know where you will find the perfect decorations for your home! Make sure to check out all of Oriental Trading's Christmas decorations and Christmas party decorations (the categories most of these items came from!).
Thank you so much to Oriental Trading for partnering with me for this post. I did receive these products in exchange for this post, but all words and opinions are my own!