I sit here staring at a white screen with all the emotions swirling in my head, but I don't know the exact words with which to share them.
I BOUGHT A HOUSE.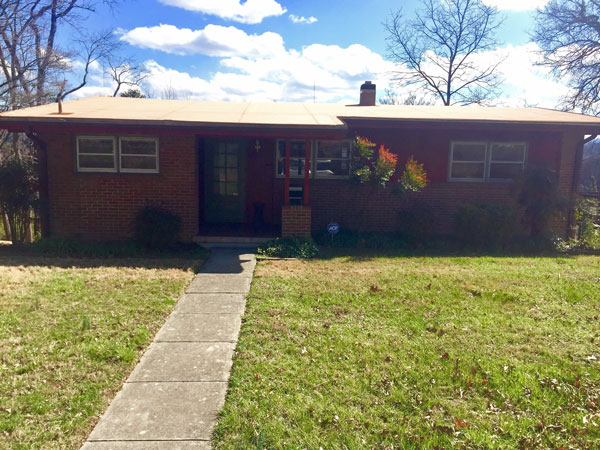 Yes, I'm yelling, but it's out of excitement and wonderment.
As you know, I'm a big fan of homes, decorating, and projects.
So to find this glorious little home to call mine, that I bought all by myself, that I can decorate all by myself, that is my own, is a dream. It's more than a dream, it's a fantasy – one I wasn't even looking for.
The story of how this house found me is one for another post, which is coming, I promise, but for now I just had to gush over this place I now call home.
There will be endless projects and posts and pictures coming about this house (which I will name, but I haven't fully decided yet), but for now, here are a few sneak peeks.
I will be in major project mode for the month of March, so I still may be a little MIA on here as I get down to business. Your best bet is to follow me on Instagram (rhapsodyinrooms) and Snapchat (megaubrey01) to see real-time updates.