Finally, I'm back with an easy but high impact DIY project for you! This is actually one that I made over two months ago but life has been so hectic that I'm finally getting around to sharing it with you!
It all started with the idea of carving out more space on the back porch for people to grab a seat when there was a party or cookout. Looking around, I saw the space behind the sun room offered the perfect space – but it was  little narrow. The perfect solution was a bench! Since I wanted a very specific size, I knew that I could cook something up myself (especially when I saw this tutorial on The Apron Blog).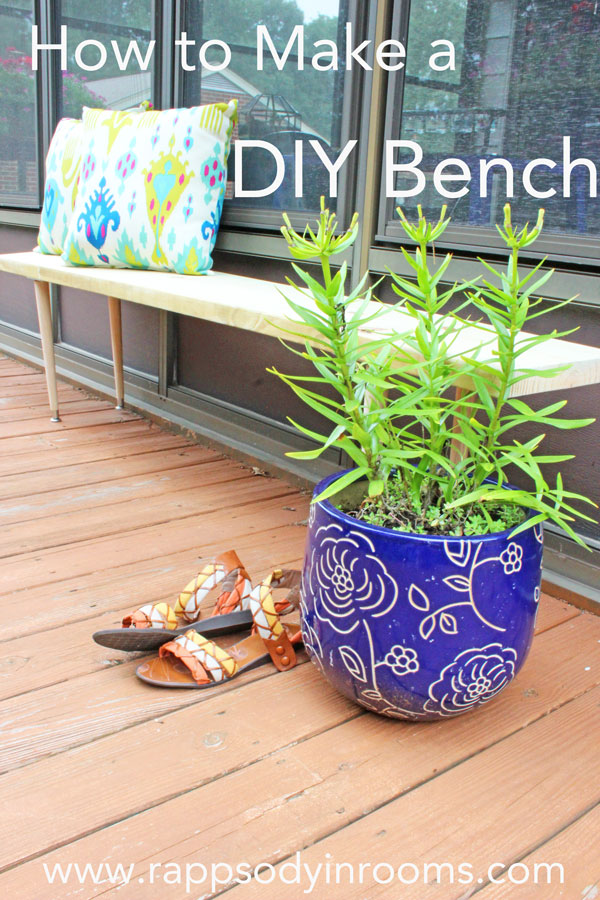 It's amazing how simple making a bench really is. It requires only limited supplies and a few easy power tools. And boom, bench made. Here's how I made this easy DIY outdoor bench!
Supplies: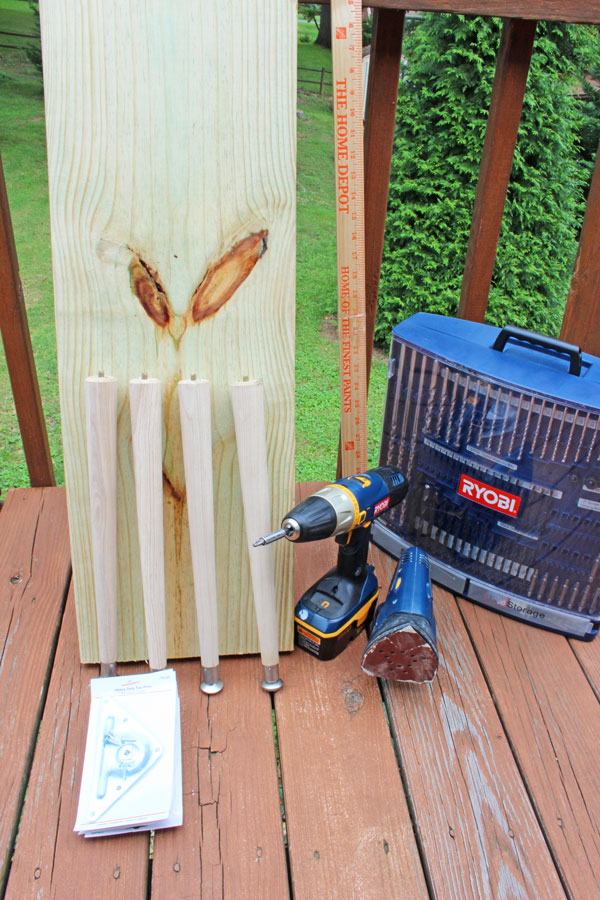 Directions:
1. Gather all your supplies. While shopping, make sure to have your board cut to the length you want. This makes your job easier and transportation a whole lot easier too.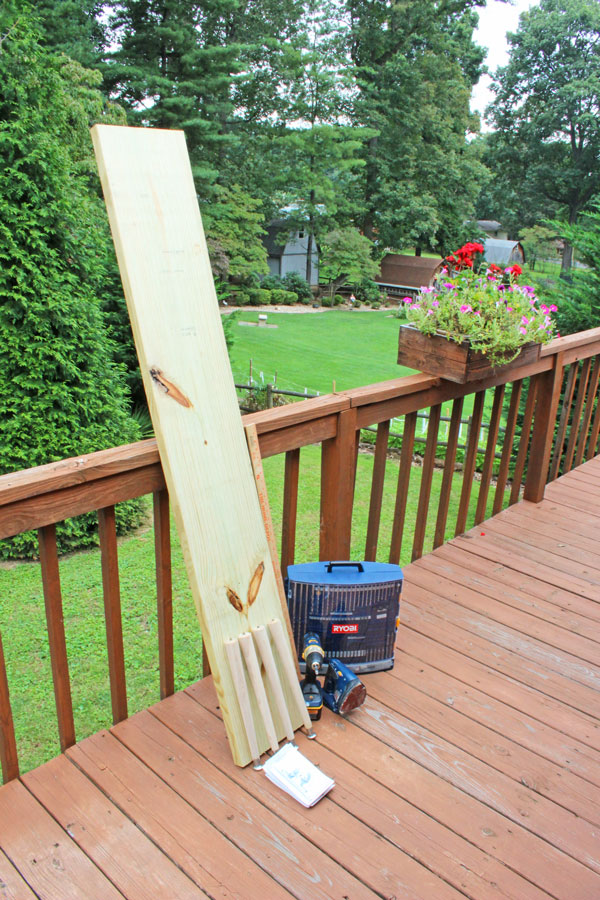 2. Sand down the board. I like to really pay attention to the edges, smoothing and rounding them so no errant slivers make their way into my uber sensitive skin.


3. Pick which side you want as top and bottom. Flip the bottom up and measure where you want to have the legs. Using the heavy top plates (and screws that came with them), mark where you want the screws, drill a pilot hole and then screw in the top plates. Once all the top plates are screwed in, all you have to do is screw in the legs.


4. Flip it over and you have a great, customized bench! Now you just have to decide how you want to finish it, whether you stain or paint it. Mine is still unfinished now and I'm uncertain of its future but that's the beauty of it. I can make it however I want to!




Don't you just love a pretty quick and easy DIY that gives you a functional result with a high impact?! Plus, it makes me feel all cool and like I am a woodworker now. But let's be real, I've got a long way to go and that's okay with me.
Have you dabbled with any woodworking? I'd love to hear what you've made!