Everyday we're shuffling, shuffling…in the living room. It's always been somewhat of a challenge in our house – we've always wanted to have more seating in there. You saw how we did some shuffling with the layout after Christmas last year and resulted in this layout. Here is what it was looking like after that layout change.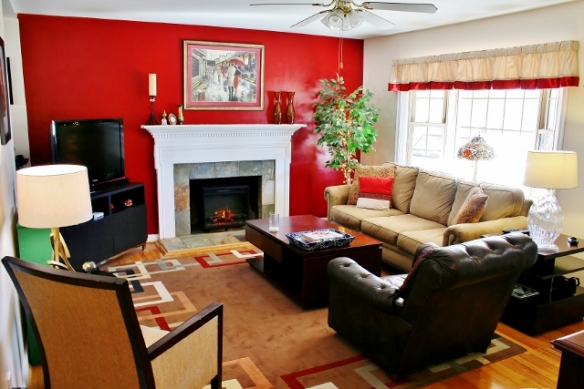 Well, we were definitely liking this layout and enhanced seating, but the chair on the left wasn't always the best fit for how we live. Basically, it wasn't a good hang out in the living room and get comfy chair. So we tucked that away in the back of our minds and somewhat haphazardly would check out chairs every once in a while.
Then, Target stepped up our timetable. We were there this weekend for nothing home related, yet I always like to browse through that section. Eric and I split up to check out the different departments. Once we found each other again Eric said, "Hey, did you see that herringbone grey chair?" Oh yes I did! I had actually stopped to look at it earlier, thinking it was a good-looking chair. It's rare that Eric speaks up about buying something house related without me prompting him. Then there was the extra bonus that it was on sale (bummer, it's not anymore), I was sold – times two! Yup, we thought that we would try to increase our seating even more with two chairs.
Here is our new arrangement that we are loving (although still tweaking with accessories and pillows).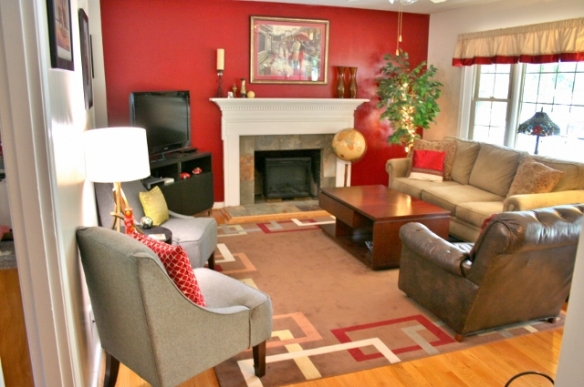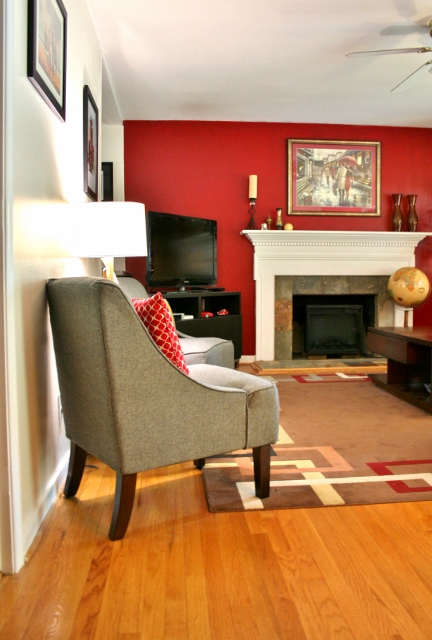 Yes, that's a robot. Yes, Eric put that robot there. Yes, this is what makes our marriage work. #compromise




Eric and I are both loving the herringbone pattern and the extra seating it brings to the room. Now, we're on the hunt for a new rug. Fun living room spruce-ups! (Remember it was on my 2013 goal list?!)