Don't you love when an original idea hits you?
Mine usually just come out of nowhere. It's a thrilling feeling for me. More often than not, it's when my mind is really open to new ideas. Like when I'm trying to fall asleep, am driving to work, on a run or taking a shower.
However this idea came while peacefully picking peppers in the garden. The summer air was just cooling, the sun was slanting across the back yard, and the neighborhood had that just turning evening peaceful feeling, tempered with the slight hum of children playing and lawnmowers in the distance. This is ideal thinking time for me.
It was while looking at my plentiful pepper plants that a stuffed pepper recipe just came to me. Just like the mosquitoes that effortlessly come to me and eat.me.alive.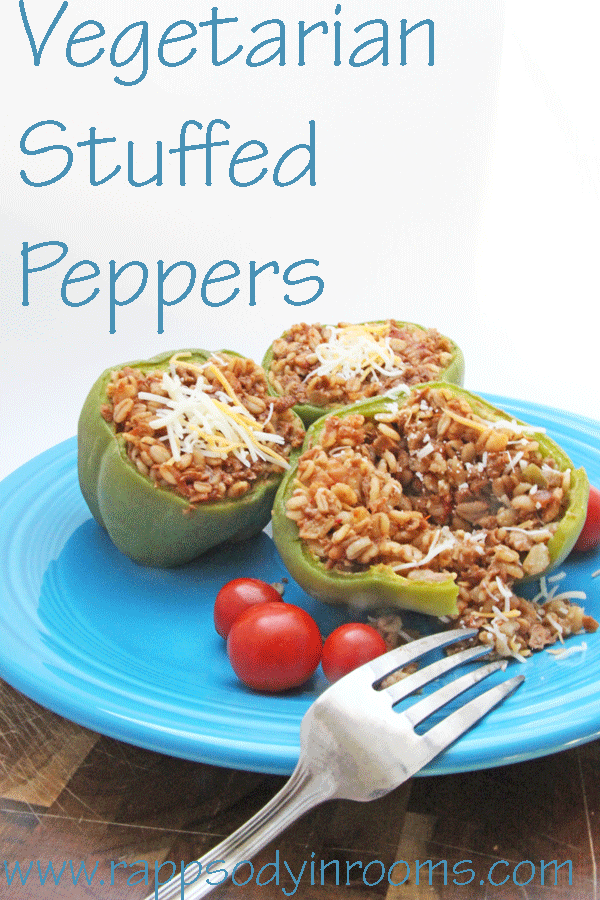 Vegetarian Stuffed Peppers
Ingredients
1 ½ cup of cooked barley
1 bag of cooked fake meat crumbles, lightly seasoned with seasoning salt
1 cup of chunky salsa
4 green peppers
½ cup to 1 cup of favorite shredded cheese
Directions
Preheat oven to 350 degrees.
Wash peppers and cut off the very tops of the peppers, leaving at much stuffing room as possible. Clean out the seeds, leaving a hollow pepper.
Mix together barley, fake meat crumbles, and salsa in medium bowl.
Scoop mixture into peppers, pressing until each pepper is full.
Line peppers on baking sheet. Cook for 20 minutes.
Take out of oven and sprinkle with cheese (how much you sprinkle depends on your cheese preference). Cook for 5 additional minutes.
Take out and enjoy!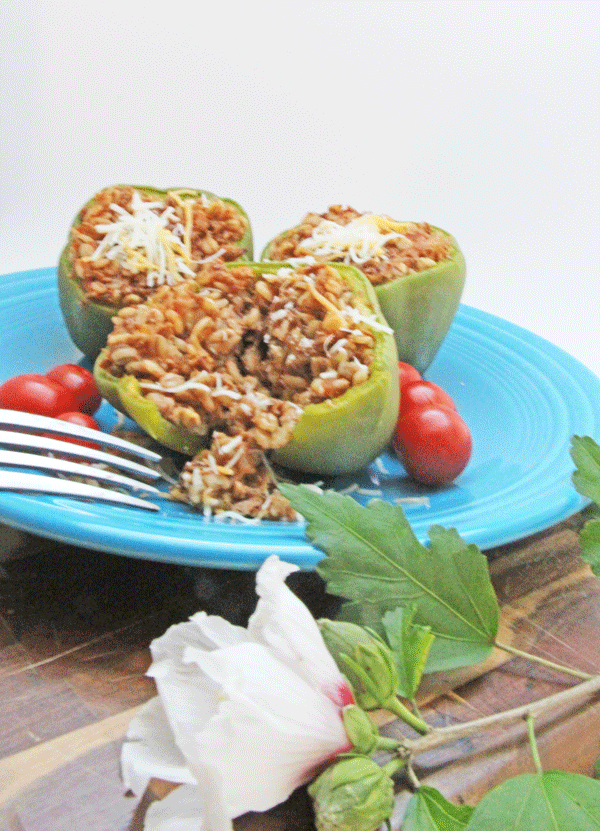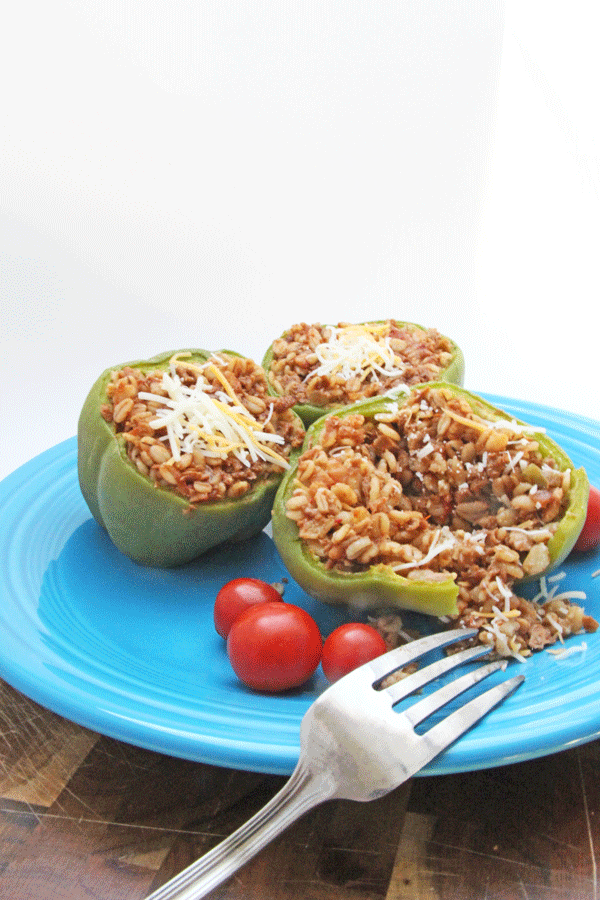 I'd love to know if you make this recipe – real meat or not! Tag me with a picture on Facebook or Instagram to see your lovely creation!