Why hello 2018. And hello blog world. It's been a while huh? Life has been quite the whirlwind since I last posted. Last time I checked in I had bought a house! A wonderful, beautiful, mid-century house that had all the potential for wonderful projects, exciting decor choices, and many wordy, picture filled posts.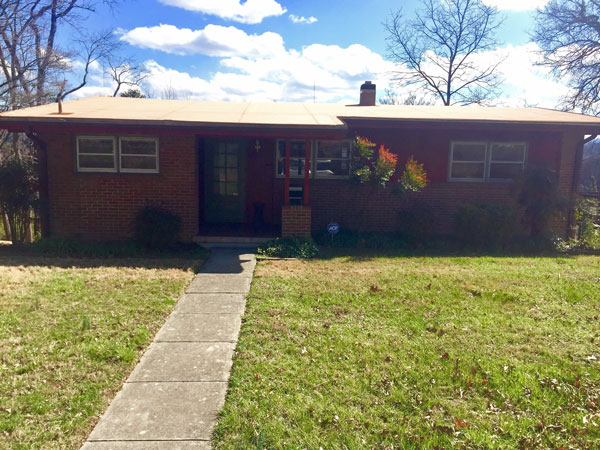 Well all of that has happened…minus the posts. Life in my home has been a dream. It is for sure my happy place, my escape from the world.
When I was spending the first month in my home not living in it and fixing it up, I dreamed that all the work would be worth it (SO MUCH PAINTING), and I would eventually be sitting on my couch, sipping tea, and just enjoying the beauty of my home and my hard work.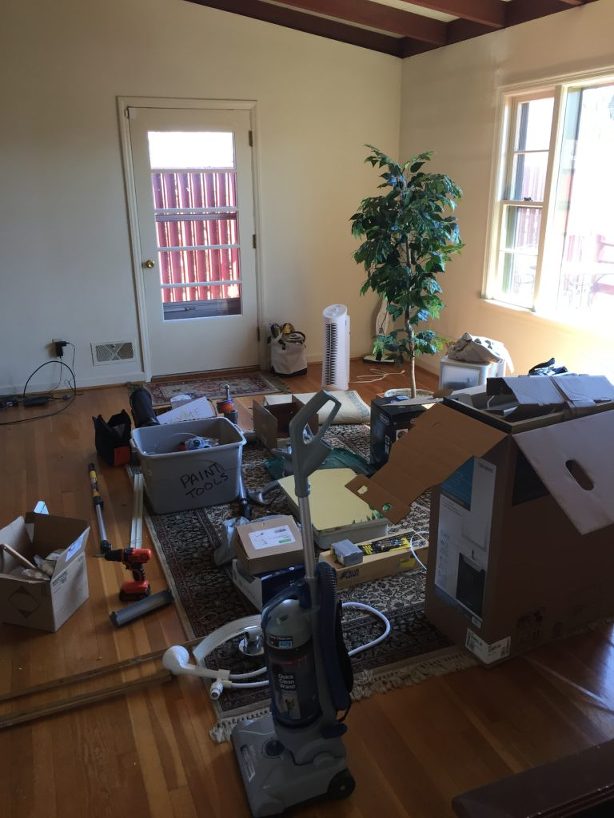 Thankfully, that happened — and still happens daily. I'm telling you, there is nothing more that I love than just sitting in my living room (which is one giant space of a kitchen, dining, and living room) and just breathing deep, exhaling, and appreciating with wonder this beautiful home that I bought all on my own.
The other night I just turned off all the lights except my burning candle and my salt lamp night-light, with two dogs on the couch (I'm dog sitting another dog this week), and just sat there and thought. It was heavenly, and where a lot of the thoughts you will see in this post came together.
Anyways, that was just a long way to say I love my house and my life in my house. I've just been trying to live the best, biggest life I can in it. Hence the drop off of the blog posts.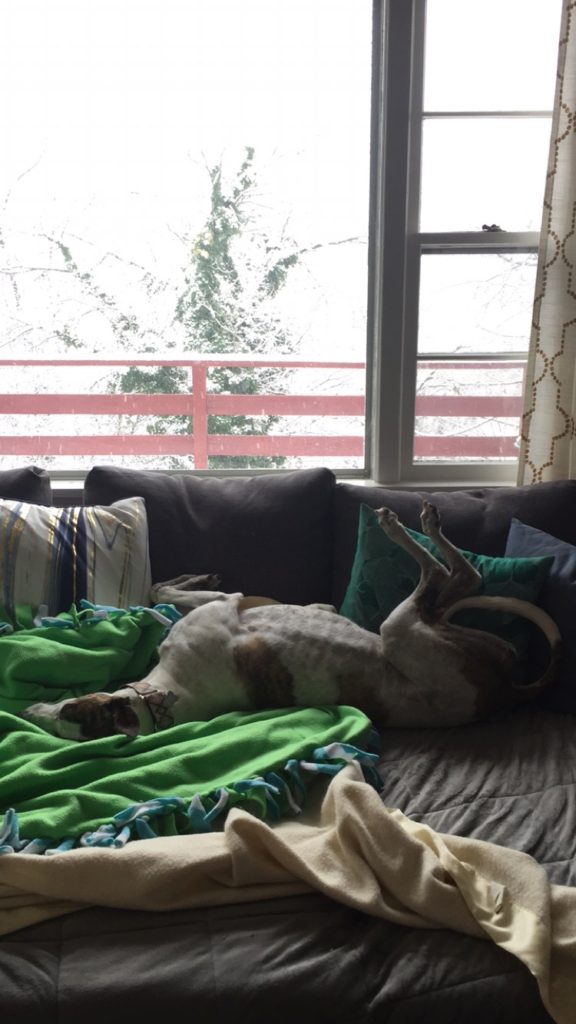 No matter how wonderful life was in my home, for the first time in my life, I have to say, 2017 was a doozy. Every year in my life has been great – challenging, full of growth, but all-in-all culminating in a fantastic year. I'm not saying this year wasn't that, it was, but it was its own breed. This year tried to tear my down more than any other year, both mentally and physically.
Which is why I have come to the conclusion that I am going to MAKE this year happen. I feel like I LET last year happen. Nope. No more. This is the year of living with intention. Of setting goals, making a path for myself, and not waiting on anything to start living. I am going to start living now.
I came to all these conclusions after a rough year, followed by a recent weekend where I felt broken down, lost, and floundering in life. I felt like I didn't see the strong, confident Megan I was use to being.
It is through working through all the confusion, pain, and questioning where BIG things happen. This feels big. I feel big. These goals may be small, attainable goals (which is important) but I feel like a big person again.

All of a sudden my self worth is visible again; I love the person who I have fought so hard to become, and I am ready to make her even better, starting right now, with the following…
Goals of 2018:
Write every day (I bought this Instant Happy daily journal that is AWESOME!)
Take a trip somewhere I've never been
Investigate starting a podcast
Join a new gym to build muscle mass (joined January 10, 2018)
Word of the year:
Audacious: showing a willingness to take surprisingly bold risks
Quote of the year:

I feel really good about these goals, the word, and the quote. Like these are inspiring me to push my life to the next level.
I don't know what that means for posting here on the blog. The urge to post is coming back to my heart, but I am also exploring the realm of podcasting, so we will see where I land creatively.
I would love to hear about your thoughts, goals, and inspiration for 2018! I would also love to know if you would be interested in a podcast by me!
PS – I am all about Instagram stories these days, where you can see a lot about my life, especially at home. I post about a lot of home updates. So pop on over to Instagram and follow me at Rhapsody in Rooms!