Take a deep breath….
Breathe in the moment. Let it surround you and be a part of it. Get lost in it. Forgot the past and future and just know all you have is now.
This is something I've been working on recently (and always, at the same time). Always reminding yourself that fretting about the past and stressing out about the future is useless. A drain and a waste of time and feeling. All you have is the moment.
As I've transitioned into this new life in my apartment and city, I've been trying to just be and hold on to each moment that I have here. Each one is so special and unique in its own beautiful, simple way. It is so powerful, rewarding, and relieving to know that each moment in your life is designed just for you and is the way it is just supposed to be. So why waste any of these moments?
I've already had so many good moments in my apartment too. It's been fun learning more about the building, the people inside it, and how I want my apartment to function for me. A small space takes some creativity…and I like the challenge of it.
Even though I like the challenge of making my stuff fit in 541 square feet, I am still all about simplifying my life and not having unnecessary items just to have stuff. With that mindset, I've also been learning that having more open, clean spaces is very appealing to me. I am all about wanting my life inside and out to be clean and pure.
One of the ways I have enhanced that feeling in my apartment is with a Febreeze Air Purifier. When I was visiting my sister over Christmas she had an air purifier and I loved it! I had never really thought of getting one before. But now, or especially now, living in an apartment where many other people have lived before, the idea of keeping my own little sanctuary as clean and pure has a huge appeal.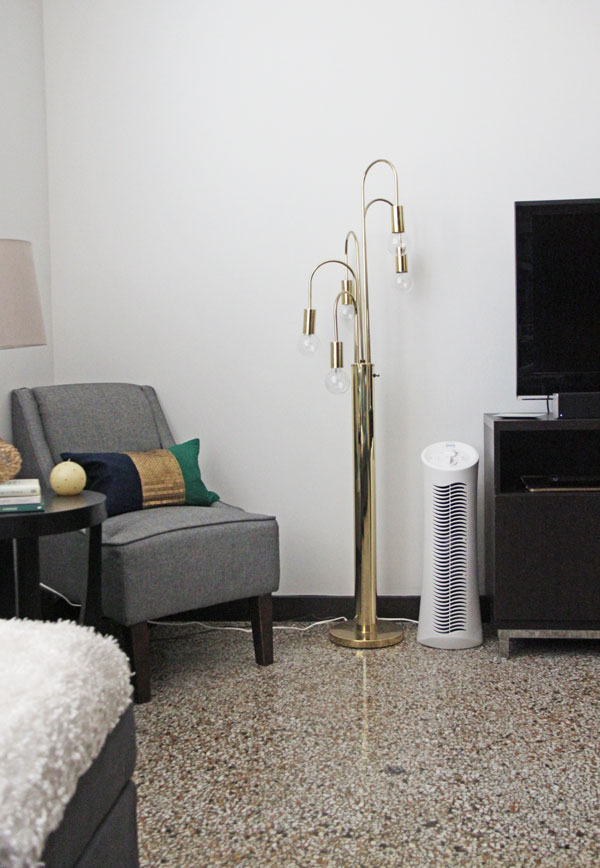 I ended up picking the Febreeze Tower because it covers the most square footage and since my apartment is mainly one large room, it's perfect. However, they also have two other sizes – a mini-tower and a tabletop purifier. I got mine in white so it would blend as much as possible.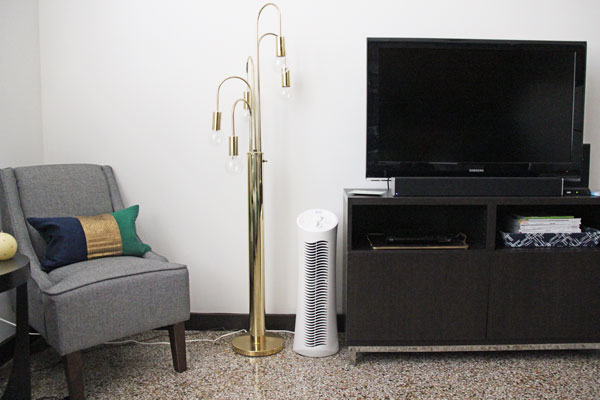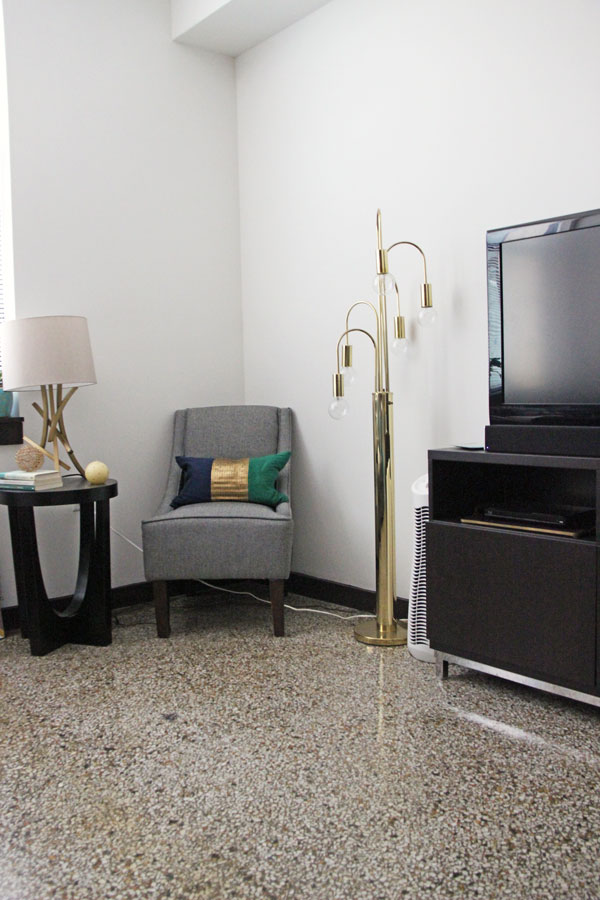 It blends really well in my apartment and doesn't stick out at all. Plus, it comes with a scent cartridge and that may be my favorite part. My apartment has such a clean, fresh scent to it now.


And you know what's even better? Your place can have that same feeling too! Febreeze has offered to give one lucky reader their own air purifier too! Just comment below telling me which one you would prefer! This giveaway is only open to residents in the US. Giveaway ends on Tuesday, May 24th at 11:59pm.
The giveaway is now closed. Congratulations to Marisa on winning her own purifier!
This post is in conjunction with Febreeze Air Purifiers. I received the product for free but all thoughts and opinions are my own.