Welcome back to the third and final installment of patriotic week here on Rappsody in Rooms. On Monday we learned how to make adorable patriotic pinwheels; Wednesday delved into painting flower pots and using natural elements for decorations; and today may just be my favorite day. Today we are marbling with nail polish!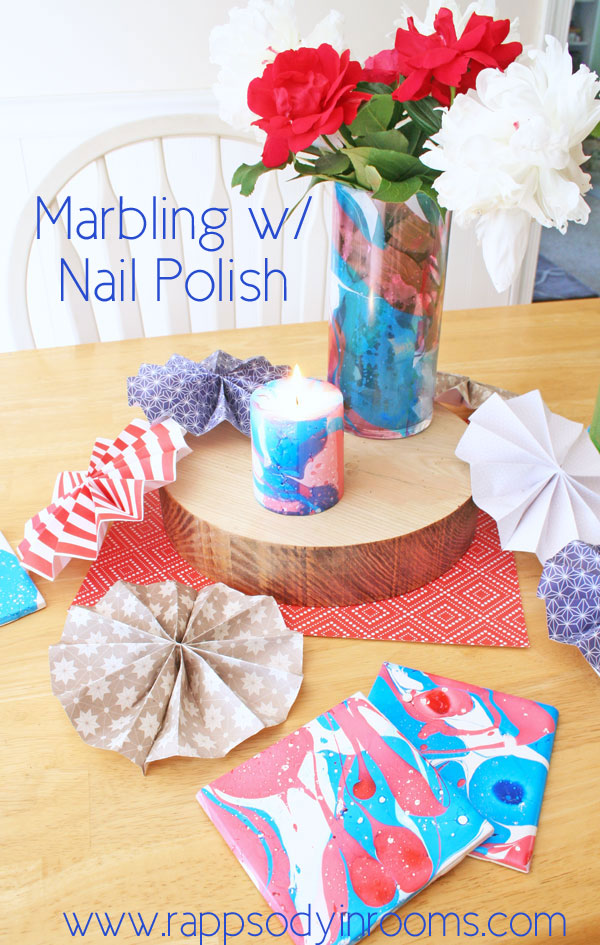 I've seen this trick before and always thought it had such beautiful and unique results. I also thought it would be perfect to use when decorating for holidays like Memorial Day and the Fourth of July because it a gorgeous way to infuse your home with red, white, and blue. Even though when marbling with red it goes more pink. So it's more like pink, white, and blue. But the general idea is still there, right?
Materials:
Red, white, and blue nail polish
A disposable plastic or aluminum tray
Items you want to marble like tiles, paper, boxes, candles, vases, etc.
An old pencil or chop stick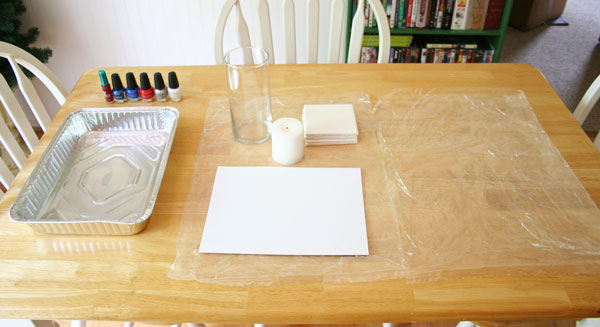 Instructions:
Prepare your space with plastic bags so you have a space to put the wet items. You will want to toss the bags afterwards 'cause this gets messy!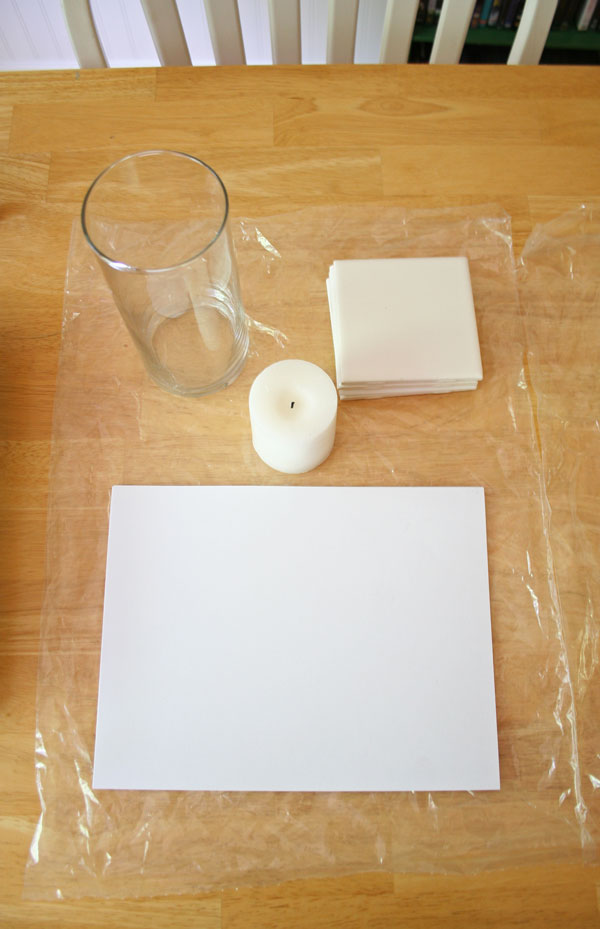 Fill the pan up with a couple of inches of water. Have your items to marble next to the pan.

Now we are going to start marbling but you are going to want to work quickly since the nail polish dries quickly on the water and will result in gummy, streaky, clumpy looks (trust me – I learned the hard way).
Pour a little bit of each color of nail polish on the water, one at a time. Experiment with how you pour. Sometimes I shook the color on in circles or back and forth or just randomly. The more you do it the more you will find which method of shaking you like and the patterns that result.

Take your item and dip it in the water. The item will take all the paint from the surface area that it touches so you will only get one large item and maybe two smaller items at a time.
I found using an old pencil or chopstick helps clean up the leftover nail polish from your last dip. It will be too dry to use again and will end with the bad, gummy results. Just swirl the pencil in the water and the old nail polish will cling to it. You always want to start your next dip with nail polish free water.

Once your item is dipped, lay it on the plastic to dry. The nail polish dries quickly so you can wipe the water off of it pretty quickly.

I definitely learned along the way. In the above picture at the upper right hand corner you can see my first attempts. Not so great. Then, going clockwise, it gets better and better.
Tips:
Don't use glitter nail polish! I thought it would be a fun look but it doesn't spread in the water and clumps up instead. It's not a very good finished product since it doesn't marble. [You can see the clumps in the picture above on the upper right hand corner.]
Round objects are slightly harder to do. I tried to roll (and use glitter nail polish) a candle and it just ended up looking like a kindergarten special (meaning random globs of paint galore). I found that dipping each side of a round object worked best (although you could see where one dip started and another ended). I think with a larger pan and more practice I could perfect the delicate roll with good results.
Wait until the marble pattern is how you want it to look in the pan. Whatever pattern you see in the pan will be what comes out on your object. I found that letting it whirl in the pan a few seconds instead of immediately pouring and then dipping got the best marble results. Just don't wait so long that it dries!
If you mess up on non-paper items you can use nail polish remover to remove the nail polish and try again. I ended up doing that on the glass vase and one tile.
Cleanup:
I used the pencil trick as explained above to get most of the nail polish out of the water.
Empty the pan outside and NOT down the drain. Nail polish is sticky!
I used nail polish remover and a paper towel to clean out the tray I could since I want to keep it for marbling future projects. You could just recycle the pan instead if you're done with it.


The tiles turned coasters definitely were my favorite! I love the look they created on that slick tile.



This marbling method is so fun and addicting. Now I want to go try out different colors on so many more objects around my house! I definitely see more marbling in my future!
Have you ever tried the nail polish marbling method out? I'd love to hear what you marbled!
Post shared here: