One of the things that I have learned as I continue this trial and error thing we call decorating is that a color scheme and a plan are really, really helpful when planning a room and house. I'm one who likes to just buy things willy-nilly when I like them, only to be disappointed when I get home and it doesn't quite work. On the other side, sometimes I pass by things because I'm not sure if they will work or not and realize, once I get home, that it would have been perfect.
So yes, while I do fully recognize that decorating is trial and error and there is no perfect formula to get it right (nor should there be since it is fun to mix and match and playfully decorate) having at least a color scheme and an idea of what you want the room to look like helps tremendously when decorating. Plus, you will probably find yourself saving money and time in the long run.
This all brings us to the plan in my apartment living room.
Having struggled so much with my past living room, feeling lost in a vast sea of brown and red and trying (and failing) to brighten it up and at the same time love a wall color I don't think I can by buying the busiest and craziest rug I've ever run into, I decided to come up with a plan on how to make this apartment feel more cohesive and very me.
Picking the colors was easy. Ever since I bought my emerald ottoman I have loved everything in this deep jewel tone. I love the idea of playing with deeper colors while still keeping a room light and bright.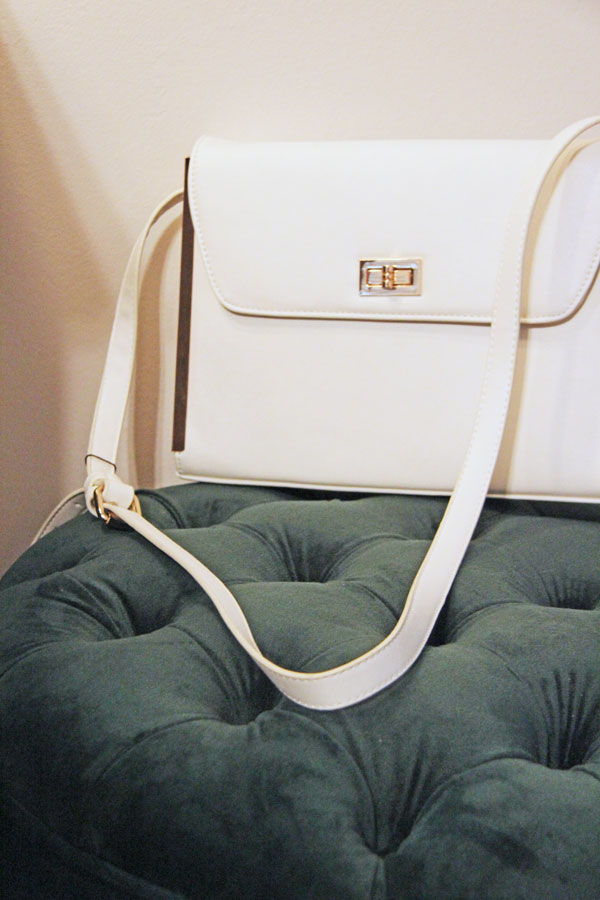 For me, it is a natural pairing of emerald to navy since I love blue in every shade. Throw in a metallic (gold of course) with the neutrals of my furniture (not ready to buy new pieces yet but the couch is still not my favorite) and we call that a room color scheme: emerald, navy, gold, and neutrals (tan/grey).
Now comes the fun part of looking at inspiration pictures to get ideas on how to bring it all together. Here are some of my favorite inspiration pieces.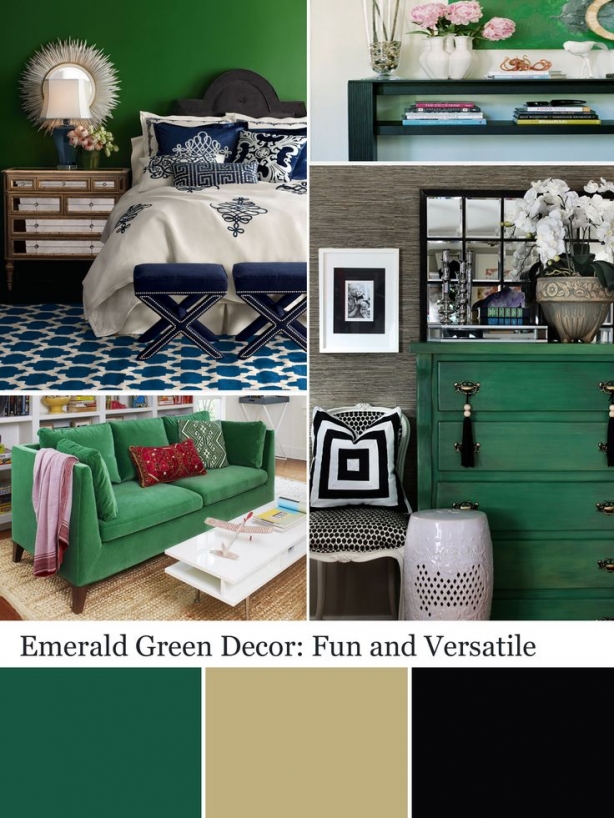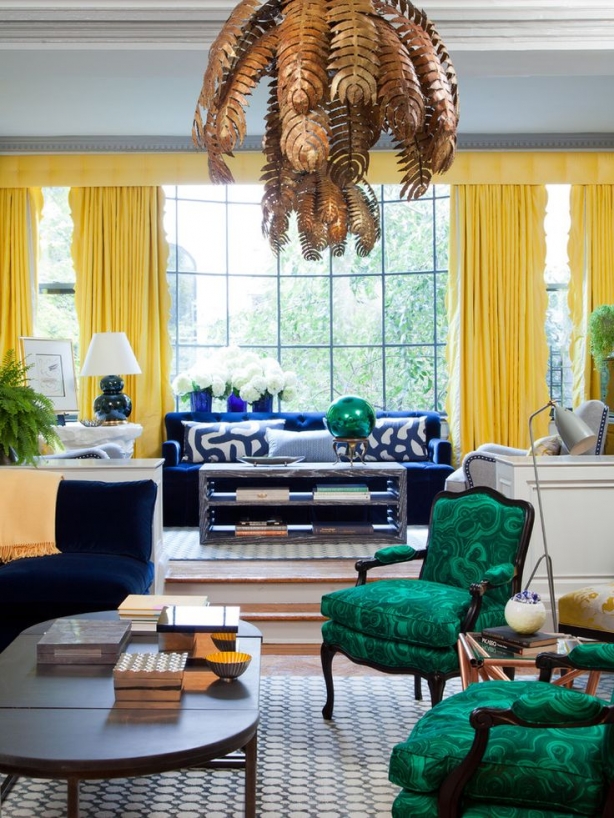 I love looking at all these inspiration pictures and how they mix the colors in both bold and dramatic ways and more subtle and soft ways. Now I just need to figure out how to make it my own in my little living room! I already have a rug and pillows picked out to make it start happening!
Psst: All these images and more are in my Emerald and Navy Pinterest board if you're interested in seeing more!