I spend a lot of time in my apartment these days.
I think it is a good balance, but that's coming through my homebody filter.
I go to work every weekday for my eight hours plus I go to the gym for 45 minutes after work.
I have a social life. I get dinner and fro-yo with friends, go to movies and baseball games, and randomly go places around town. Plus, I visit family and friends whenever I can (I just got back from an awesome weekend trip to see my friend on the coast). It feels like a pretty good balance in my life right now, but I am also at a point where I need alone time. Time to be by myself and process.
I value this alone time in my life right now. I think it is the solace after the storm, the time of recovery and healing. The time to really learn more about me. Sometimes you need to eliminate outside distractions to really learn about yourself.
So when I am home alone in my apartment, it is absolute Megan time – a freedom to do, feel, and be whatever I need to be at the time.
It is also a time for me to brainstorm ideas of how I want to decorate the apartment and make it even more me (this takes up a lot of my home time). As I've shown you earlier, I've decided to take the leap and actually hang real artwork and photographs on the wall (as in actually put holes in the wall).
After having calendar pictures taped on my wall for almost a year, I decided it was time to put a real piece of art there. Instead of a gallery wall scene I wanted one piece of art that really spoke to me.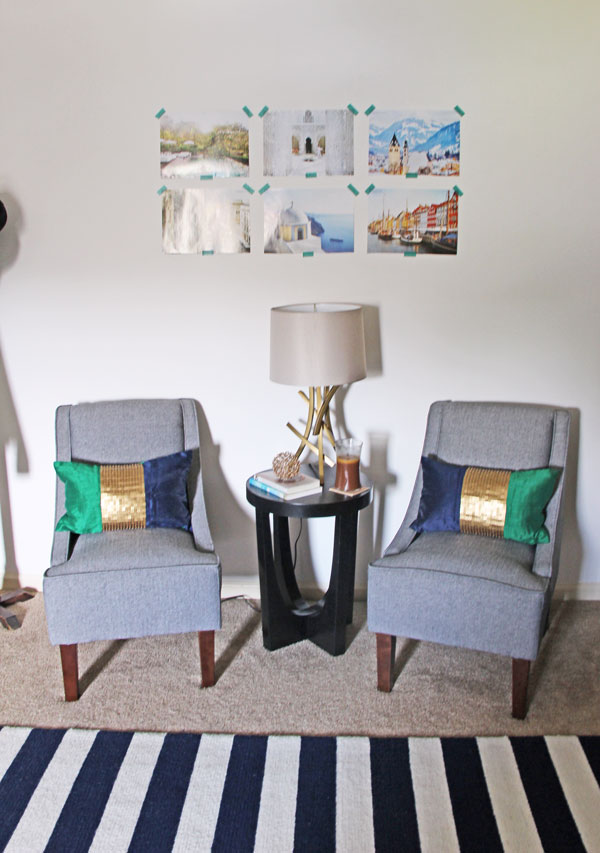 At this point in my life I don't want to just go out to a store and buy generic artwork that is the right size and color. I want to see a piece of artwork and have it speak to me. To stare at it and feel compelled to add that to my (super) small but growing art collection.
Now, I'm not one who needs originals or one of a kinds. I just want something that makes me feel.
So when I started looking for this piece of artwork I hopped on to Minted because I LOVE their selection (I hung another one of their prints in the bathroom using my two step picture hanging method), plus hello, online art shopping is amazing. When I saw this piece (Lone Sunbather on Dunes) I knew it was the perfect one for me.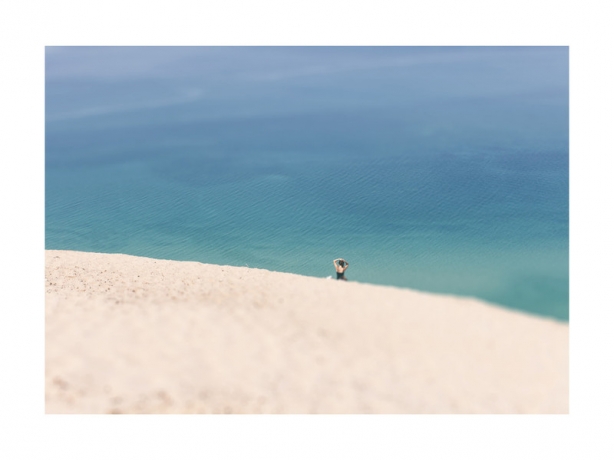 The feeling I got was overwhelming.
I looked it and said, "That's me. That is exactly how I feel in my life right now."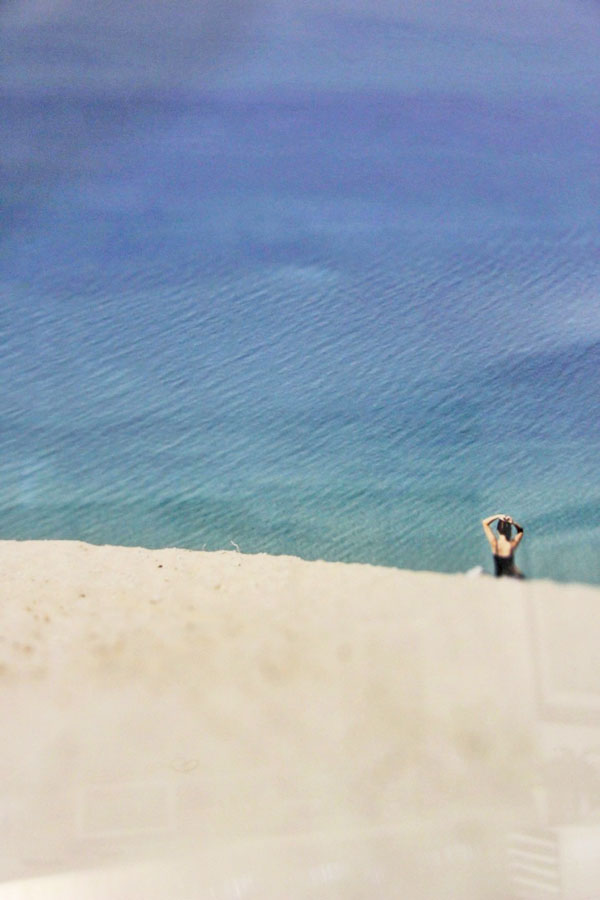 The woman, by herself, but surrounded with such beauty and peace. That is how I imagine my life right now. Sure, there may also be roaring waves way beneath her, but that's where they are now, beneath her.

This was the artwork that needed to absolutely be the star of my living room. Because this piece represents me so much that it needs to be front and center when you walk into my apartment.



So I urge you, when picking artwork, pick something that speaks to and reflects who you are and what you are feeling. When you hang that on your wall it creates the atmosphere of home that is 100% you through and through.
Giveaway
The giveaway is now closed. Thank you for entering. The winner is Paula @SweetPea!
An even bigger NOW – the giveaway! Enter to win a framed 16 x 20 print of your choice from Minted! Just comment below with your favorite print or item from Minted to be entered to win this prize! A winner will be chosen using random.org from the comments below. Giveaway ends on Monday, August 24th at midnight! One entry per person. Good luck!
I have not been compensated for this post but Minted did provide me with a complimentary print. The frame was purchased here.