Apparently this is the month of Stitch Fix reviews, right?! I finally feel like I am catching up here on the blog and sharing with you all the fun Stitch Fix boxes I've been enjoying the past month. My next box came this past week too so there will be one more coming your way shortly!
For my December 2015 Stitch Fix box I requested a couple of things: distressed skinny jeans, a winter dress, and date appropriate outfits. My stylist delivered on all fronts! I had a really hard decision to make (except for one item – yikes!).
If you're new around these parts, stitch fix is a personal stylist company that hand picks 5 items based on your style and size. You get assigned your own stylist, and she gets to know your style based on your pinterest fashion board, style profile, and feedback you leave on your previous fixes. In turn she hand picks out pieces she think will make you look – and feel – great and sends them to you along with styling advice and a personal note. Love that part so much!
Henry & Belle Billy Distressed Skinny Jean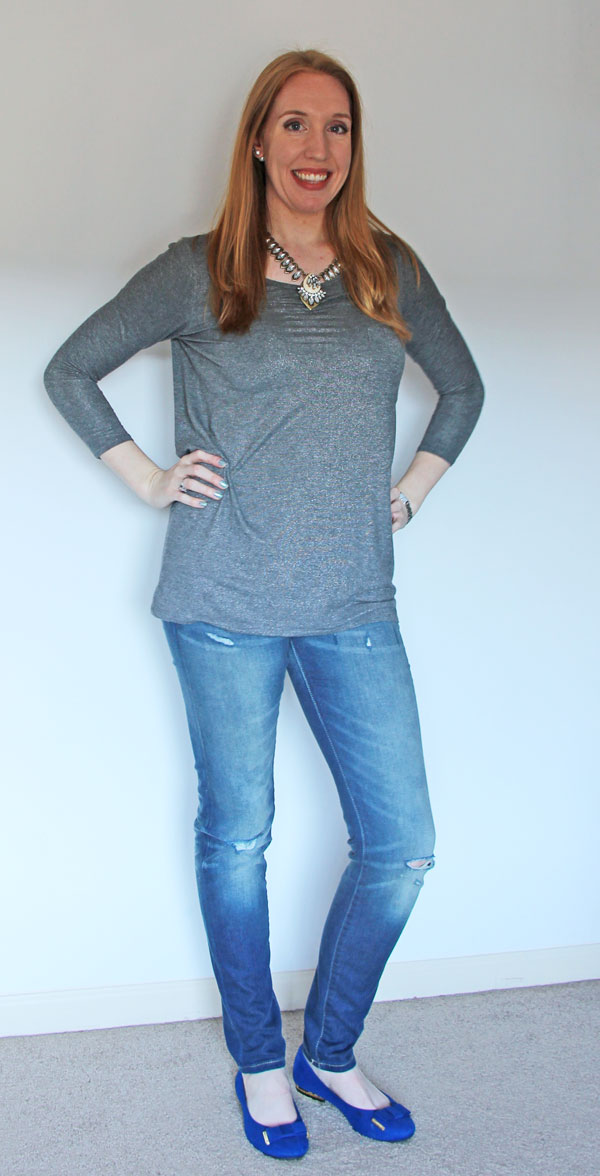 Ok, I can't help but start with these jeans because I LOVE THESE JEANS SO MUCH. These are probably the nicest jeans I have ever put on my body before. Oh my goodness. The fit, the feel, the stretch. Quality clothes are worth it. I used to be cheap and didn't get the reason for buying more expensive clothes. I totally get it now. Definitely worth it.
Kept #noregrets
Briton Ivy Page Bead Detail Blouse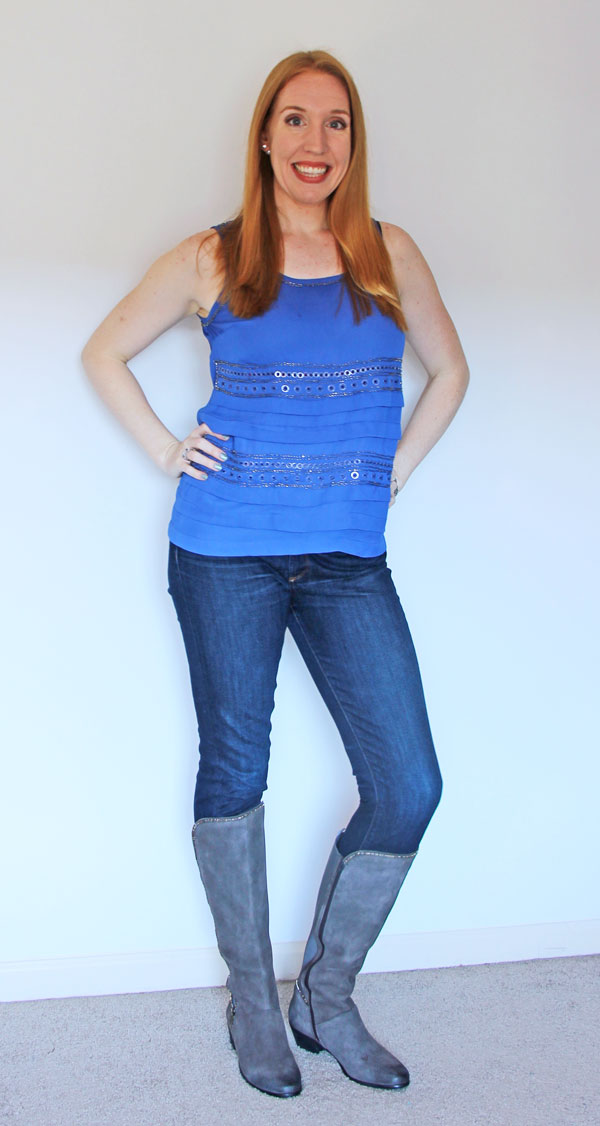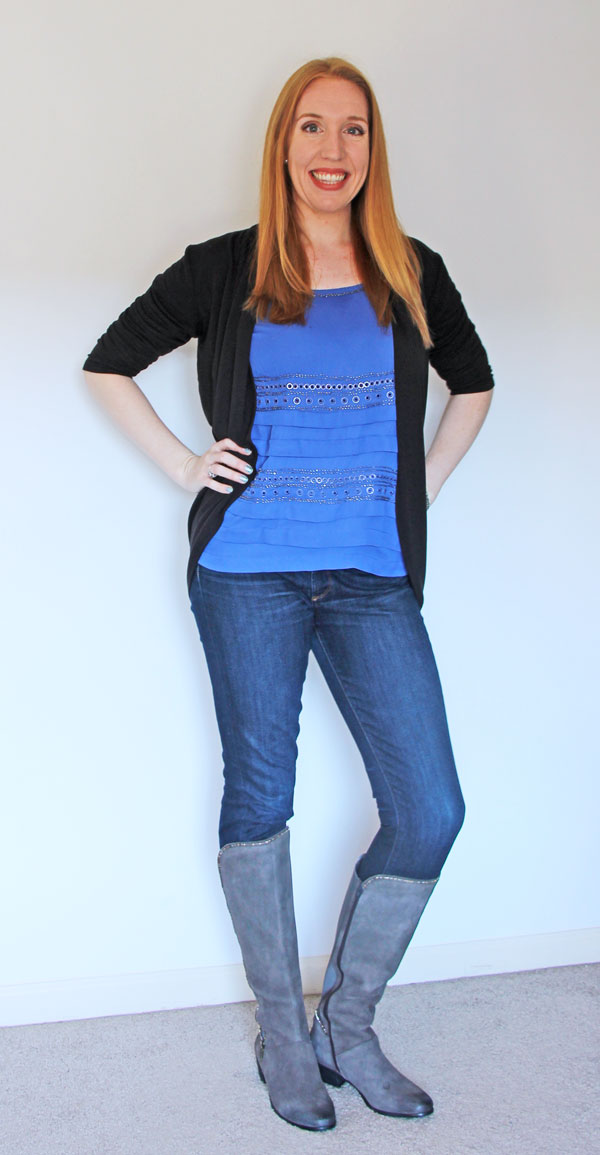 This shirt is so fun! I love the metal accents, the blue color, and the layers. It is so unique and special! When I first saw it I thought it was going to be another flowy one that didn't work but this one did! I layered it with a sweater and my jeans for a fun date night look in the winter, but I know it will look adorable with shorts in the summer. White jeans? Yes, please.
Kept
Adrianna Papell Aberdeen Dress

This is why I love Stitch Fix. I would never have picked this off the hanger for me. The color, the pattern, it just didn't seem to be me. Then I put it on and definitely liked it more! I loved how it shimmered and that it was winter appririate (with some stockings/leggings of course). Plus, I got this fix on New Years Eve and if I had someplace fancy to go, I was keeping this. Alas, it just didn't make sense in my life to keep a dress with no place to wear right now.
Returned
Kenzie Malli Ponte Jacket

So this jacket was super soft and easy to wear and would go with about anything. But I felt kind of bored with it. I don't do boring with clothes anymore. I want to get excited to put my clothes on! So back it went.
Returned
But From The Kloth Stefany Printed Slim Straight Leg Pant

AHH! I am not an old man!!! Haha. That is literally what I think about these pants. That I should be a 60+ man playing golf. Oh no with this plaid, oh no. However, I will say they are super-duper comfortable with stretch for days. Although they were a little loose/too stretchy in the waist so I probably would have questioned keeping them even if they were a pattern/color I liked.
Returned
Overall, this Fix was so much fun! I loved all the different pieces! Some things really stretched me and that's what I'm looking for. Also, did I mention those jeans…?? Sigh. I love them.
Want to see more? Check out my other reviews!
my february 2015 stitch fix review
my march 2015 stitch fix review
my april 2015 stitch fix review
my june 2015 stitch fix review
my july 2015 stitch fix review